Rumble
What's Going On This Weekend?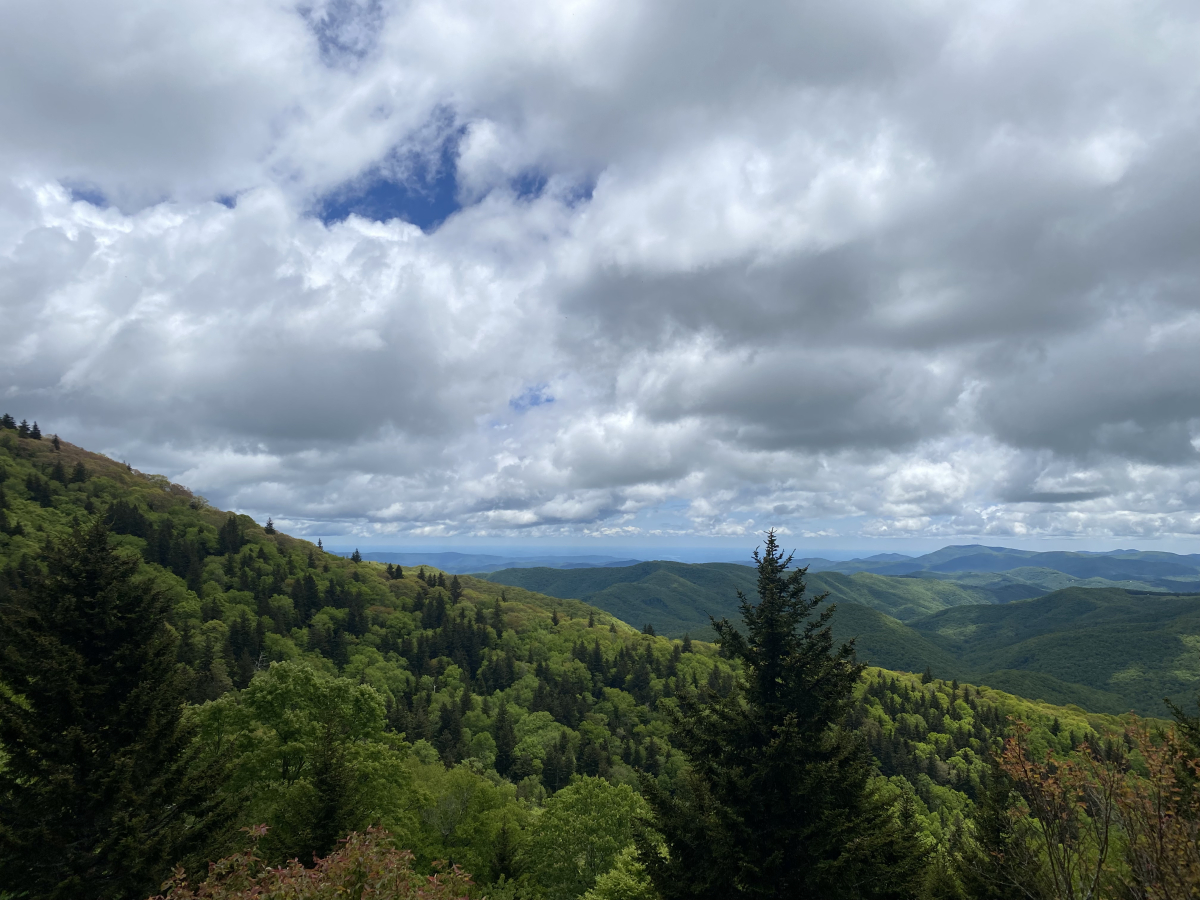 • Farmers Markets provide a perfect opportunity to find local, fresh produce, get outside on the weekends and mingle with your community. Click HERE for a guide to some of the great markets throughout Western North Carolina.
• A Juneteenth Freedom Celebration will take place from 4-7 p.m. on Saturday, June 17, on Academy Street in Waynesville. There will be music by Atlanta-based DJ Boss Ross; storytelling by Willa Brigham, the Children's Theatre of Cincinatti, Pattie Lambe and Ann Woodford. For more information visit juneteenthhaywood.com.
• Singer-songwriter and former member of the group Band of Horses, Tyler Ramsey will perform at 7 p.m. Saturday, June 17, at Yonder Community Market in Franklin. Admission is a suggested donation of $20. For more information and/or to purchase tickets, go to eatrealfoodinc.com. Bring your own lawn chair. Wine, craft beer and cider are also available for purchase onsite, alongside a wide selection of organic snacks.
• A special production of "Calendar Girls" will grace the stage at 7:30 p.m. June 16-17, 23-24, 29-30, July 1 and 2 p.m. June 18, 25 and July 2 at the Haywood Arts Regional Theatre in Waynesville. "Calendar Girls" is a comedy based on a true story in 1999 when 11 Women's Institute members posed nude for a calendar to raise money for the Leukemia Research Fund. For more information and/or to purchase tickets, click on harttheatre.org or call the Box Office at 828.456.6322.
• The Maggie Valley Band will perform at 6 p.m. Thursday, June 15, at SlopeSide Tavern in Sapphire. There will also be a show at 6 p.m. Saturday, June 17, at Whiteside Brewing in Cashiers. Both shows are free and open to the public. For more on the group, go to themaggievalleyband.com.
• The Cherokee Bonfire & Storytelling will be held from 7-9 p.m. Sundays, Mondays, Wednesdays and Saturdays through Oct. 31 at the Oconaluftee Islands Park in Cherokee. Sit by a bonfire, alongside a river, and listen to some of Cherokee's best storytellers. The bonfire is free and open to the public. For more information, call 800.438.1601 or go to visitcherokeenc.com.
• The 23rd annual Taste of Scotland Festival will be held June 16-18 at locations around Franklin. The festival is a celebration of the heritage brought to these mountains, that of the Scots and Scots Irish, along with celebrating the historic relationships with the Cherokee. To learn more about the festival and its full schedule of events, go to tasteofscotland.org and click on the "Schedule 2023" tab or call 252.474.7022.
• The "Concerts on the Creek" music series will continue with the classic rock/R&B outfit at 7 p.m. Friday, June 16, at the gazebo in Bridge Park in downtown Sylva. For more information, please contact the Jackson County Chamber of Commerce at 828.586.2155 or visit the Concerts on the Creek Facebook page. A full schedule of dates and performers can be found at mountainlovers.com/concerts-on-the-creek.
• Bluegrass/jam group Mountain Heart will perform at 6 p.m. Saturday, June 17, on the lawn stage at the Historic Cowee School in Franklin. Tickets are $20 for adults, $10 for children. Rain or shine. Tickets available at coweeschool.org/music.
• The 5th annual Blue Ridge Heritage Weekend Arts & Crafts Festival will return June 16-17 to the Shelton House in Waynesville. A fundraising event for the preservation of the historic home, also known as "The Museum of NC Handicrafts," there will be artisans and demonstrations onsite, as well as food trucks/vendors and live Appalachian music on the front porch. Free and open to the public. Bring your lawn chairs. For more information, click on sheltonhouse.org or call 828.452.1551.
• The Marianna Black Library will continue its "Summer Music Series" with an evening of Americana/folk music from singer-songwriter Liz Nance at 7 p.m. Thursday, June 22, at the library in Bryson City.
• Cashiers Live (Cashiers) will host To The Limit (Eagles tribute) at 7 p.m. Saturday, June 17. For more information visit cashierslive.com.