Rumble
Ladies Level Up
Wednesday, March 16, 2022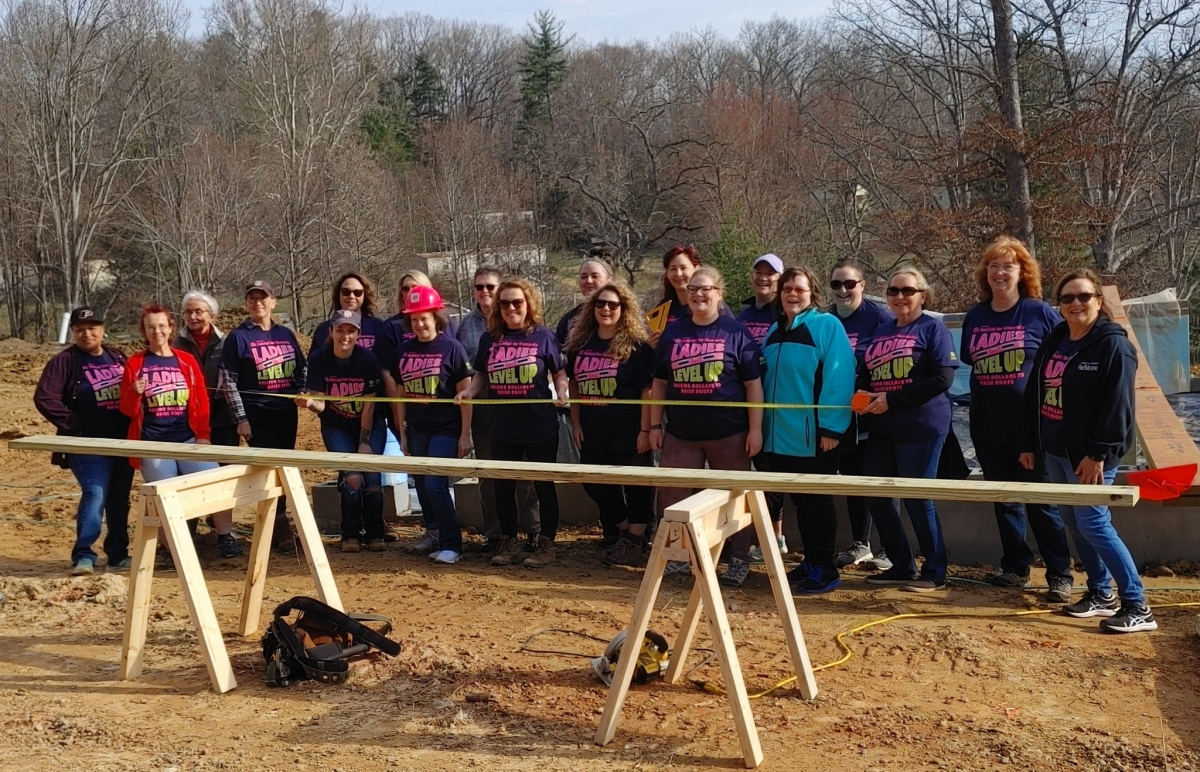 Volunteers gathered together March 5 for the first time since the pandemic to build a Habitat for Humanity home in the Chestnut Park neighborhood of Waynesville. The home under construction was completely funded by women through the Ladies Level Up initiative.
Volunteers with Haywood Habitat for Humanity returned to the construction site March 5 for the first time since the pandemic started to help build more affordable homes in Waynesville.
Two homes are already complete in Habitat's newest neighborhood in Chestnut Park while volunteers got to work March 5 on the third home, which holds special meaning to all the female volunteers that showed up. All the funds needed to build the home, which will soon house a mother and her children, were raised by women. Now, it will be built by women.
The Ladies Level Up initiative was established just before the pandemic hit with the goal of fundraising $60,000 for a home. A committee of volunteers who have been active with Habitat's Women Build program, worked diligently during 2020 to raise the money needed even without being able to hold a campaign-kickoff or fundraising events.
By spring of 2021, the committee had the $60,000 raised and were eager to get to work. However, the pandemic dragged on for another year and prevented volunteers from gathering on the work site. As COVID-19 numbers began to drop, Habitat was given the go-ahead to resume volunteer crews at the Chestnut Park location.
The committee - Amy Russell, Jessi Stone, Paula Barton, Sadie Simerly, and Laura Tragesser would like to thank all the sponsors, donors, and volunteers that made this project possible. A special thanks goes out to Habitat Director Jamye Sheppard for her leadership and believing it was possible.
To donate to Ladies Level Up or volunteer, visit haywoodhabitat.org/how-to-help/.