Archived Outdoors
Help plan Pisgah View's future
Wednesday, September 13, 2023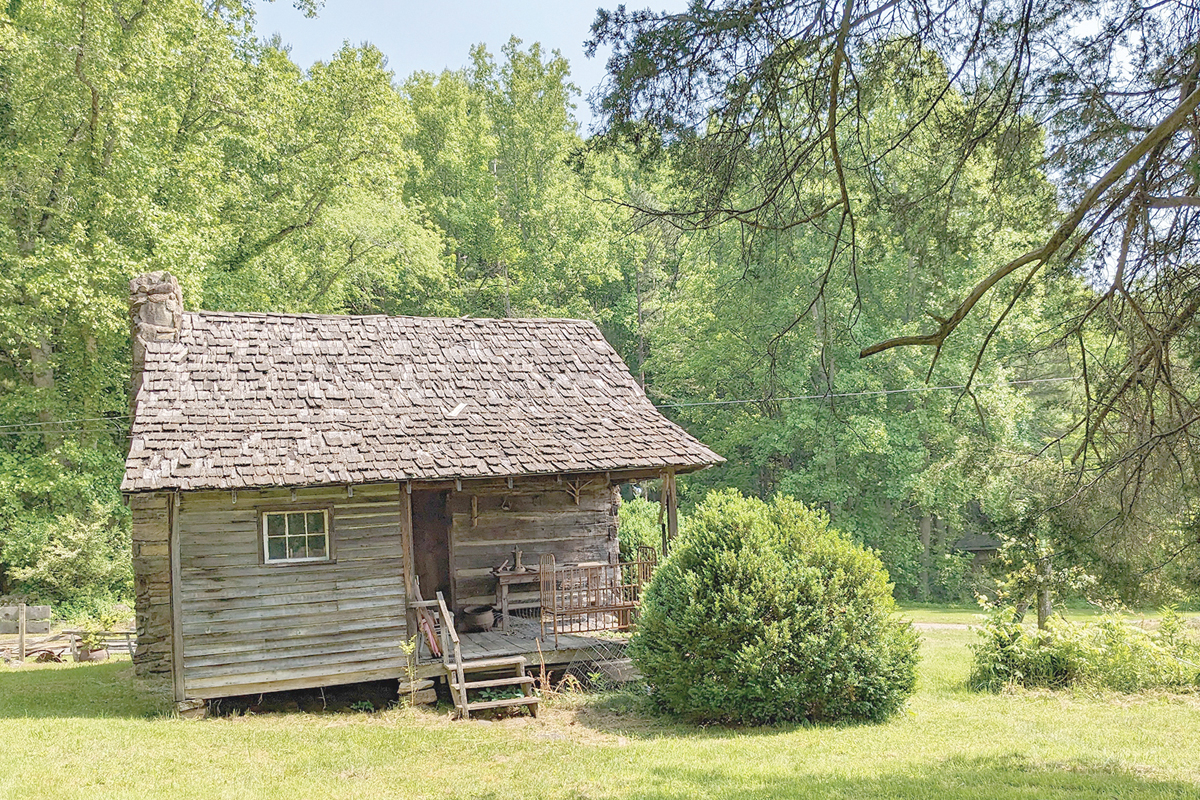 The oldest building on the property was built in 1790 by Uriah Davis. Holly Kays photo
A public meeting 4-7 p.m. Tuesday, Sept. 26, in Candler will give the public the chance to help shape the forthcoming master plan for the new Pisgah View State Park, with an online survey also offering an opportunity for input.
The plan will govern development and management of the 1,600-acre park for the next 20 years. Formerly known as Pisgah View Ranch, the property spans the Buncombe-Haywood county line within the Spring Mountain Range and Southern Appalachian Escarpment. It currently contains about 15 miles of horse trails and ranges from 2,600 to 4,600 feet in elevation, holding five tributaries to Hominy Creek. Pisgah View is the 35th park to be added to the N.C. State Parks System and the 10th park located in the state's mountain region.
Equinox Environmental is working with the N.C. State Parks Division and the public to develop the master plan. The first step is to identify recreational, educational and conservation needs for the park. Amenities that may be considered include guided educational programs, visitor gathering and event spaces, restaurant, wedding venue, cabin rentals/retreat facilities, picnic shelters, day use areas, tent campground areas, equestrian camping, equestrian trails, hiking and mountain biking trails, and interpretation/education areas. The long-range goal is to connect the Pisgah View State Park to the Blue Ridge Parkway, Pisgah National Forest and the Mountains-to-Sea State Trail.
The meeting will be held at Upper Hominy Volunteer Fire and Rescue Department, 1795 Pisgah Highway in Candler, in a drop-in format. Attendees can expect to spend 20-30 minutes reviewing the project and weighing in on their preferred recreation amenities. An online survey is available at ncparks.gov/pisgah-view-state-park/future-development.