Outdoors Latest
Norton Creek firefly tickets on sale
Wednesday, January 25, 2023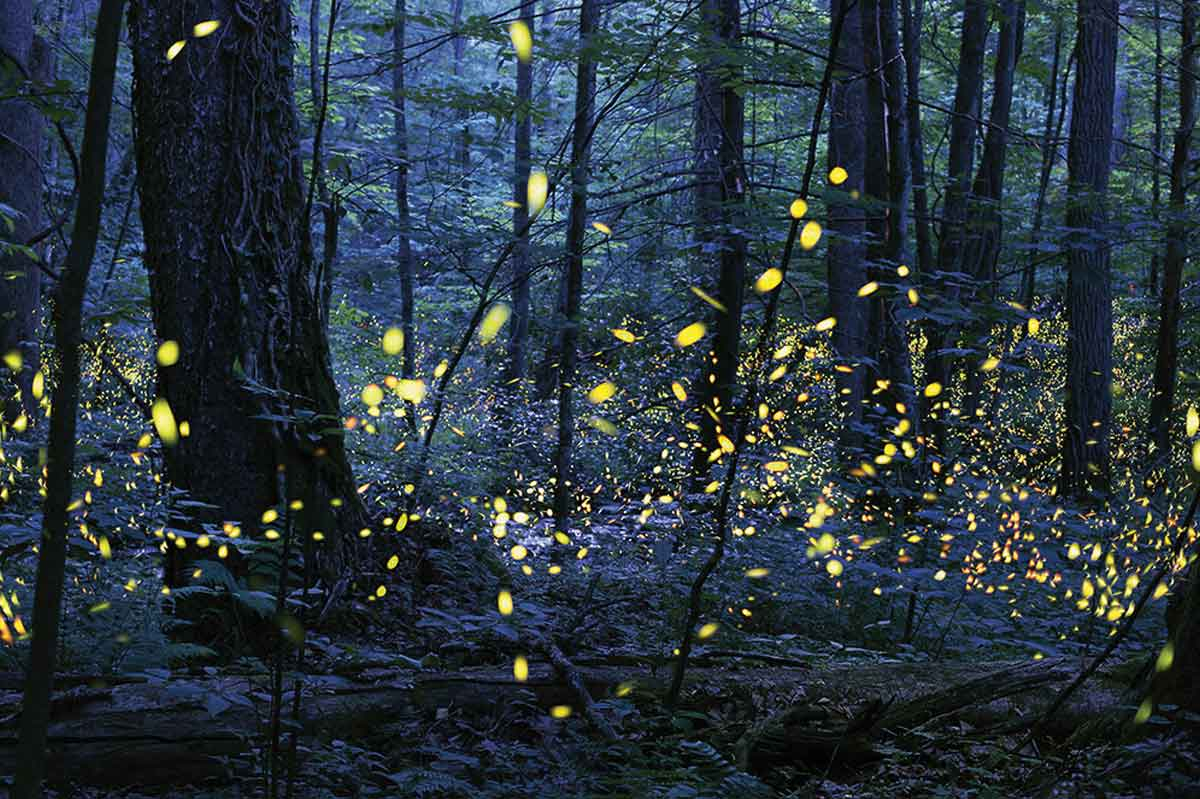 Radim Schreiber photo
Save the date for a magical evening watching the synchronous fireflies of the Smokies, with tickets available to see the show at Norton Creek June 8-11.
From the comfort of a luxurious private reserve, participants enjoy food and drink surrounded by gorgeous natural scenery and witness an incredible display of synchronous and blue ghost fireflies (and other glowing critters) guided by knowledgeable staff. Tickets are $250 for June 8, 10, or 11 and $750 for June 9, which includes a candlelight dinner.
Buy a ticket at dlia.org/event/fireflies-2023. All proceeds support Discover Life in America, a nonprofit partner of the Great Smoky Mountains National Park.