Outdoors Latest
Join the Assault on BlackRock
Wednesday, January 18, 2023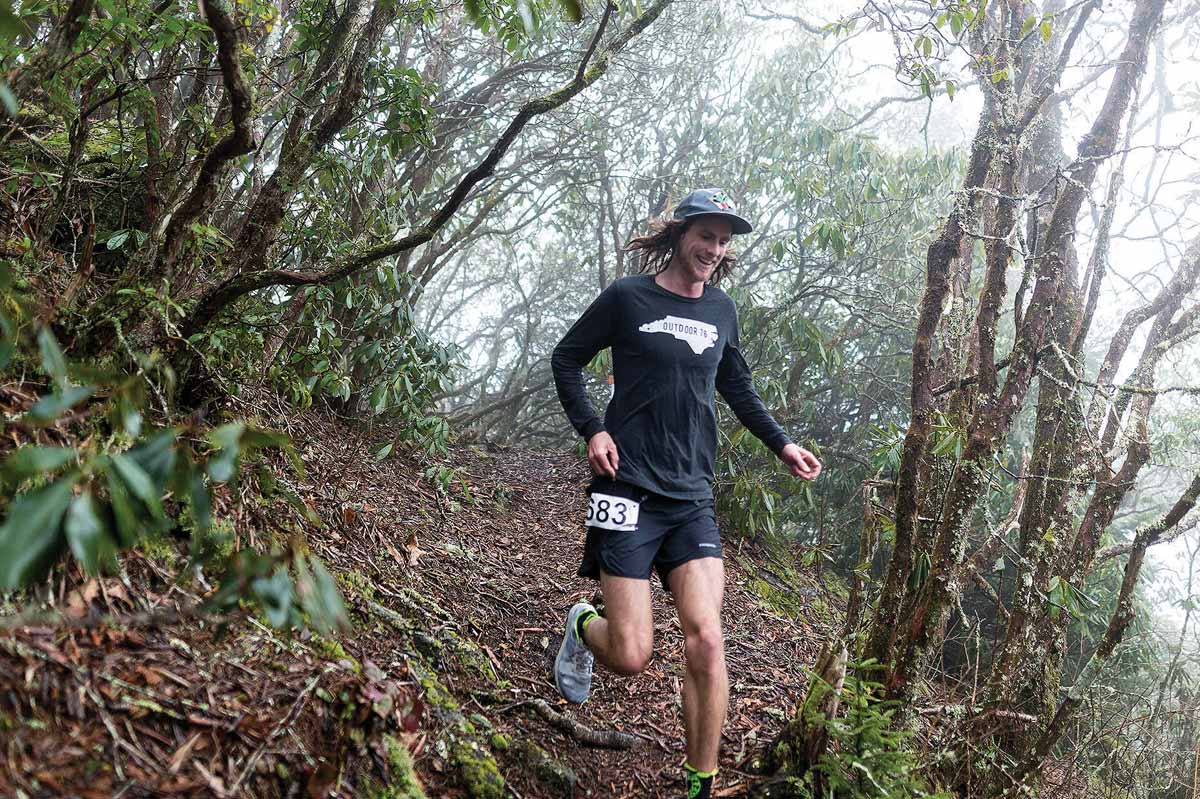 Canyon Woodward descends the trail to a first place finish during a previous Assault on Blackrock. Donated photo
The Assault on BlackRock trail race will return Saturday, March 18, to Pinnacle Park in Sylva.
The course covers about 7 miles and more than 2,000 feet of elevation gain as runners struggle up to the top of Black Rock and then return to the trailhead. Anyone who completes the course in 101 minutes gets a belt buckle, with prizes for top finishes and T-shirt to anyone registering before March 1.
Cost is $25 for pre-registration or $30 on race day. All proceeds will go to the Jackson County Public Schools Back to School Bash, which provides students and families with school necessities like book bags, school supplies, sports physicals, haircuts and clothing free of charge.
Register at ultrasignup.com.