Outdoors Latest
Take the Plunge
Wednesday, January 12, 2022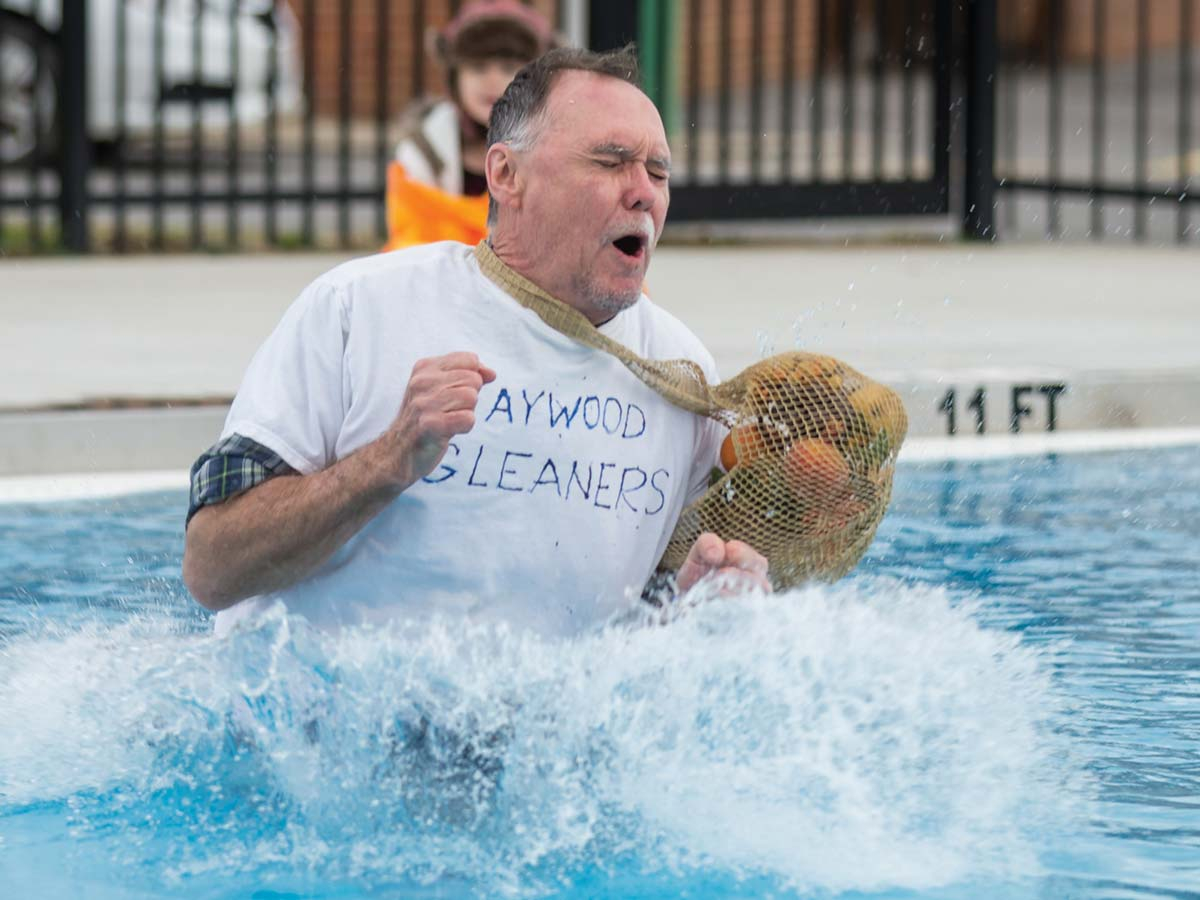 The Plunge is just a month away from marking its 10th consecutive year hosting a frigid entry into wintry water for the benefit of environmental education in Haywood County, with the event slated for Saturday, Feb. 12, at Lake Junaluska.
Haywood Waterways and Lake Junaluska Assembly are hosting the event, with participants choosing from two options — the traditional Plunge or the Plunge Challenge. The traditional Plunge will take place from 11:30 a.m. to 1 p.m. in the Lake Junaluska Aquatics Center Pool, with onsite check-in and registration starting at 10 a.m. The Plunge Challenge is adapted for the COVID-19 pandemic — in this format, participants can pick the date, time and location to plunge at their convenience.
Cost is $25 for adults or $10 for youth under 18, or free by raising sponsorships. All plungers receive a free T-shirt and hot lunch, and the depth of the plunge is a personal choice, ranging from the tip of the toe to a full-body immersion. Prizes are awarded for best costumes, best fundraisers, best plunge and most plungers.
All proceeds benefit Haywood Waterways' Kids in the Creek program and environmental education programs. Sign up or learn more at tiny.cc/HWA10thPlunge. Reach Haywood Waterways at 828.476.4667 or This email address is being protected from spambots. You need JavaScript enabled to view it..