Outdoors Latest
Experience the historic Kelsey Trail
Wednesday, September 08, 2021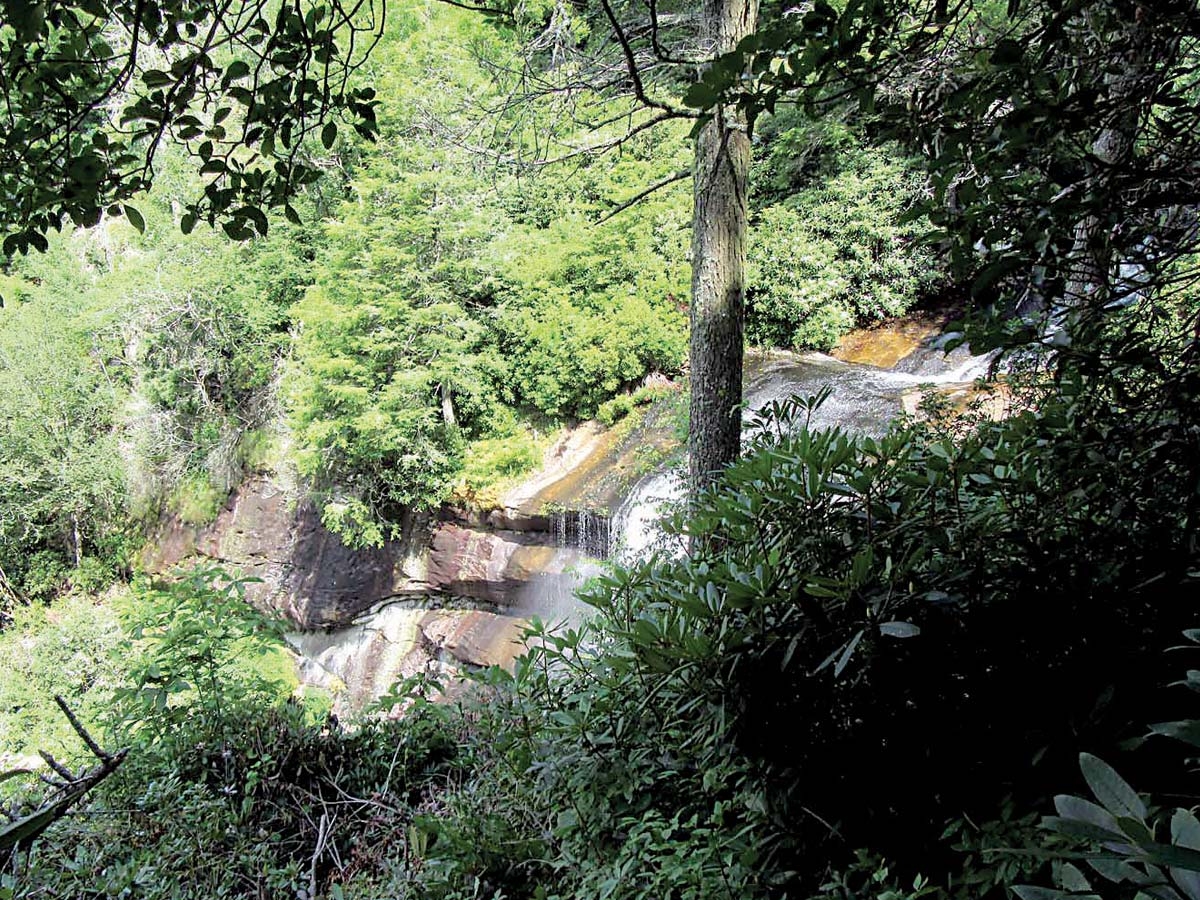 Highlands Falls is visible from the Kelsey Trail. Highlands Plateau Greenway photo
A rare opportunity to hike the historic Kelsey Trail in Highlands is coming Saturday, Sept. 18.
Shuttles will leave from the Kelsey-Hutchinson Park at 8:30, 9 and 9:30 a.m. for the 5-mile walk from Whiteside Mountain to the Highlands Founders Park. Mostly downhill, the walk takes about four hours and will end with a picnic at the park.
When Highlands was founded in 1875, there was no road to Whiteside Mountain. So in 1881 Samuel Kelsey began building one that would end a quarter mile from the top of Whiteside. The usefulness of the road was questioned, with one resident arguing it was "of no earthly use to the town, that it goes nowhere and ends in nothing," but Kelsey persisted, recruiting help and completing the road after 500 work days. The first wagon made its journey on July 10, 1883.
For the next 60 years, the trail was one of the most popular excursions for Highlands residents, but it was closed to the public in the late 1950s.
During this nostalgic walk on the original trail, small groups will be led to Leila's Rock, Garnet Rock, the Cullasaja Club Overlook and Highlands Falls. Participants should bring good hiking shoes or boots, rain gear, water, a daypack and a camera. Registration is $75 and includes a picnic lunch and Highlands Plateau Greenway membership. Sign up at www.highlandsgreenway.com/biennial-kelsey-trail-hike or leave a message at 828.482.2346.