Outdoors Latest
Lend a hand in the Smokies
Wednesday, September 08, 2021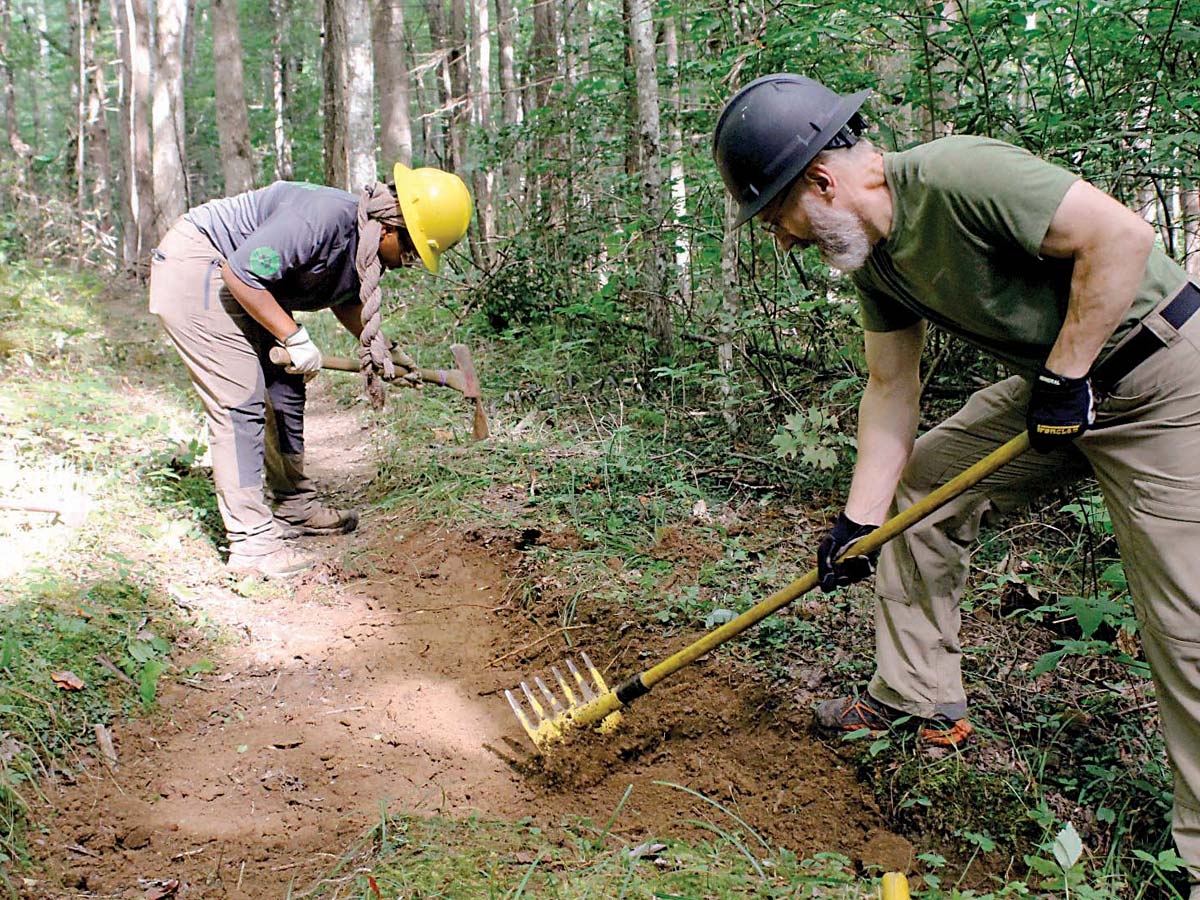 Volunteers work to repair trail tread. NPS photo
Volunteers will have a chance to give back to the Great Smoky Mountains National Park during several workdays planned throughout the month of September.
Workdays will be held from 9 a.m. to 3 p.m. Wednesdays, Sept. 8, 15 and 22 at various locations in North Carolina and Sept. 9 in Tennessee. A special opportunity Saturday, Sept. 25, in North Carolina will honor National Public Lands Day. Volunteers will help repair erosion control features, cut back overgrown vegetation and perform general trail tread maintenance on portions of the park's 848 miles of maintained trails.
Volunteers must be at least 16, and those under 18 must be accompanied by a responsible parent or guardian. Participants must be able to safely hike up to 4 miles per day while carrying tools and be prepared to perform strenuous manual labor. After proper training, volunteers will be expected to safely use hand tools such as shovels, rakes, loppers and hand picks.
Registration required, and space limited. Sign up with Adam Monroe at 828.497.1949 or This email address is being protected from spambots. You need JavaScript enabled to view it..