Outdoors Briefs
Take your camera skills to the next level at Grandfather Mountain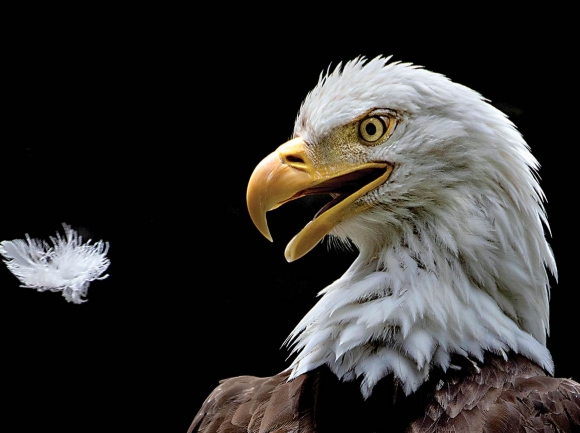 One of Grandfather Mountain's resident bald eagles was the subject of an award-winning photo from the 2019 Grandfather Mountain Nature Photography Weekend. Ken Barrett/Grandfather Mountain Stewardship Foundation photo
Registration is now open for Grandfather Mountain Photography Weekend, slated for the weekend of Aug. 14-15 at Grandfather Mountain in Linville.
Due to COVID-19 and ongoing renovation to the Grandfather Mountain Nature Museum, the nonprofit nature park's annual Nature Photography Weekend and Camera Clinic have been combined into one event for 2021.
Participants will be able to participate in a series of interactive field courses presented by professional photographers, including Vinny Colucci, Kyle Cook, Jamie Davidson, Bill Fortney, Melissa Southern, Tony Sweet and Tommy White, while photographing spectacular scenery and native animals before and after regular business hours, meaning opportunities for sunrise and sunset photography will also be offered. The annual Nature Photography Weekend photo contest will also return.
Participants are invited to camp Friday and Saturday nights at the Woods Walk Picnic Area during the weekend, taking advantage of one of the few opportunities to stay overnight inside the park.
Admission costs $100 and covers three-day admission to the park, entry to all field courses, camping and optional participation in the photo contest. Family members and guests of participants may visit the mountain at a discounted rate during the weekend if registered in advance.
Register at www.grandfather.com/event/grandfather-mountain-photography-weekend. Contact This email address is being protected from spambots. You need JavaScript enabled to view it. for more information.