Outdoors Latest
Triathlon races to take over Lake Logan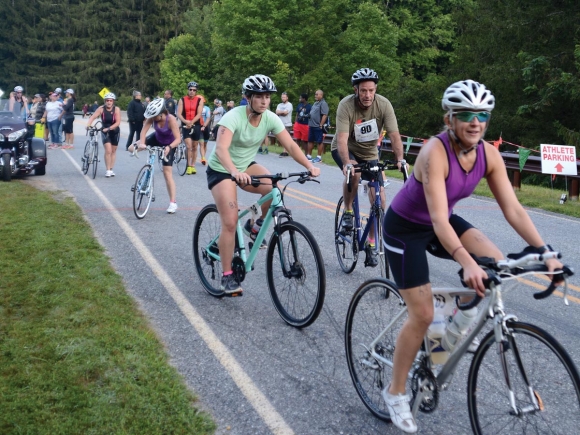 The 15th annual Lake Logan Multisport Festival is coming up in Haywood County next week, and it's not too late to sign up for one of the three tri-sport events scheduled Aug. 7-8.
The weekend will kick off Saturday, Aug. 7, with a half-ironman race that includes a 1.2-mile swim, 56-mile bike ride and 13.1-mile run. Then, Sunday, Aug. 8, will offer an international triathlon race — a 1,500-meter swim, 24-mile bike ride and 10-kilometer run — as well as the shorter sprint triathlon, featuring a 500-meter swim, 12-mile bike ride and 5-kilometer run. All events include aquabike and relay categories as well.
If you're not competing, get up early to watch the athletes swim across the mountain lake before switching into biking and running gear. Anyone driving N.C. 215 and the Bethel area that weekend should plan for delays as they share the route with racers.
Learn more or sign up at www.gloryhoundevents.com/event/lake-logan-multisport-festival.