Outdoors Briefs
Hike the classics
Wednesday, March 03, 2021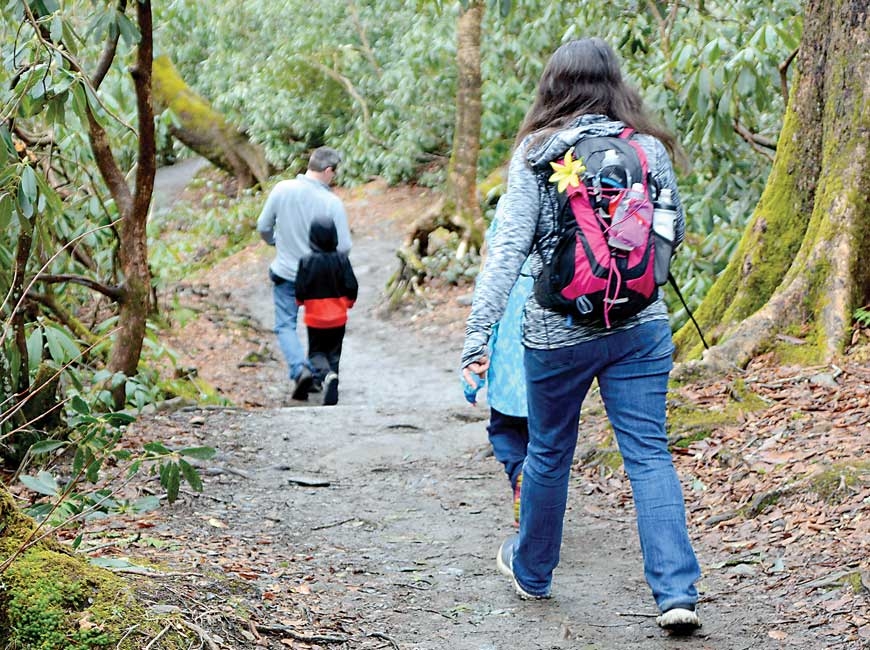 The 2021 Classic Hikes of the Smokies Series is underway.
These hikes, offered the second Tuesday of each month, feature interpretation of the history, flora and fauna of some of the best trails in America's most-visited national park. Hikes vary in distance, difficulty and location within the park. Registration is $35 for each hike or $180 for all 10, which works out to one free hike. Proceeds benefit Friends of the Smokies' Smokies Trails Forever program, which funds rehabilitation efforts for high-use trails in the park.
This year's hiking schedule is:
Sept. 14: Mt. Cammerer. Incredible fire tower views and an Appalachian Trail route characterize this difficult 12-mile trek.
Oct. 12: Noland Creek. Walk a moderate 8.4 miles along Fontana Lake and through autumn forest on this excursion.
Nov. 9: Boogerman Trail. Experience Cataloochee Valley history, old growth poplars and elk on this difficult 7.4-mile hike.
Dec. 14: Old Sugarlands Trail. Take a moderate 7-mile forest walk on this hike that will double as a holiday celebration.
Register at www.friendsofthesmokies.org.