Archived Outdoors
WCU professor releases outdoor instruction book
Wednesday, October 21, 2020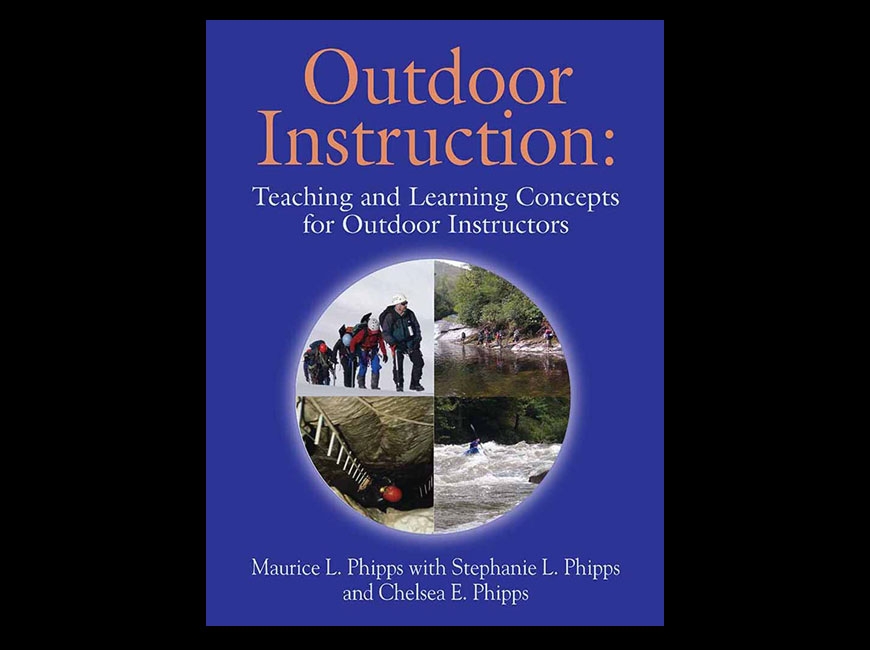 Western Carolina University Professor Emeritus Maurice Phipps has released a new book aimed at people who are working or training to work as outdoor instructors.
Outdoor Instruction: Teaching and Learning Concepts for Outdoor Instructors, is available in ebook and print formats. Phipps co-authored the book with his daughters Stephanie and Chelsea Phipps.
"The skill of teaching is different to the skill of an outdoor activity, although both sets of skills can complement each other," said Phipps. "The art of teaching can be learned through observation and experience but is best anchored in the science of teaching."
Originally from Great Britain, Phipps has been a competitive paddler, wilderness educator and college professor. He has been a faculty member at Western Carolina University since 1992 and is currently a professor emeritus there. In addition to publishing papers in multiple scientific journals, he is the co-author of two additional books — Canoeing in Australia and The Group Book: Effective Skills for Cooperative Groups.
His most recent title is available from a variety of online retailers and can also be purchased directly at www.booklocker.com. Book contents and a sample chapter can be viewed there as well.