Archived Outdoors
GSMA releases butterfly-centric 2021 calendar
Wednesday, October 07, 2020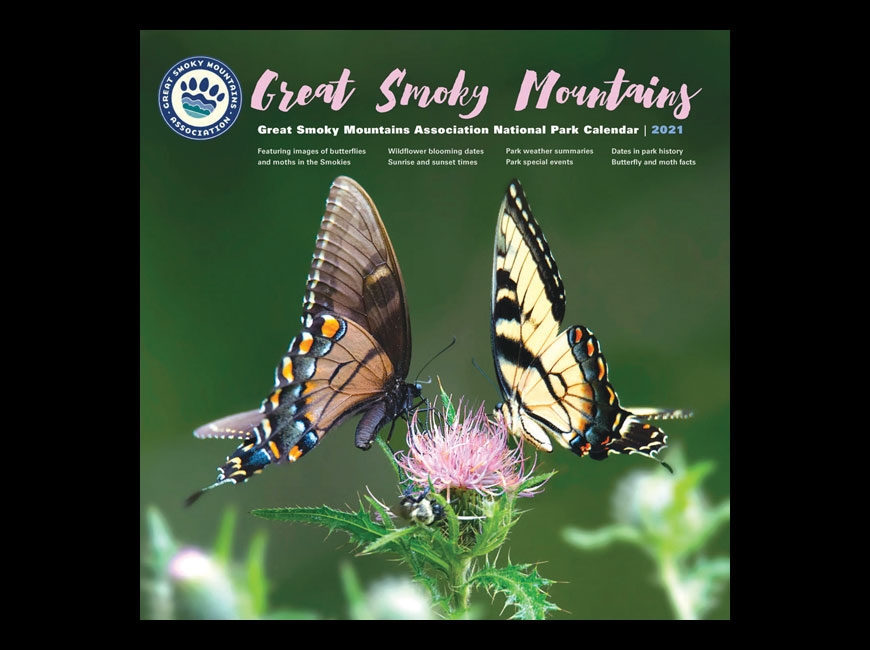 The official 2021 Great Smoky Mountains Association wall calendar, featuring stunning macro photography of butterflies and moths found in the Smokies, is now available for purchase.
The 11-by-11-inch calendar was inspired by Butterflies and Moths of the Smokies, a field guide published by GSMA in 2019. The field guide features more than 200 colorful images and covers behavior, life cycles, food plants, conservation and location information on some of the 73 butterfly and 27 moth species that live in the park.
"There were some images that were so good that they ended up in both the book and the calendar, but there are some images that are in the calendar that didn't make the book," said GSMA Senior Publications Specialist Karen Key. "I wanted these two to be companions. They'd make a great gift set for a butterfly lover."
Designed by Key and edited by Just Get Outdoors adventure travel company founder Elizabeth A. Domingue, the calendar features images by Domingue, as well as photographers John Flannery, Warren Lynn, and Sharon Mammoser. Along with the photos are facts about the pictured species, as well as about the typical timing of blooms, migration and fall color.
The wire-bound calendar retails for $11.95 in Great Smoky Mountains National Park visitor center bookstores and online at www.smokiesinformation.org.