Archived Outdoors
Panthertown selected for recreation impact intervention
Wednesday, November 13, 2019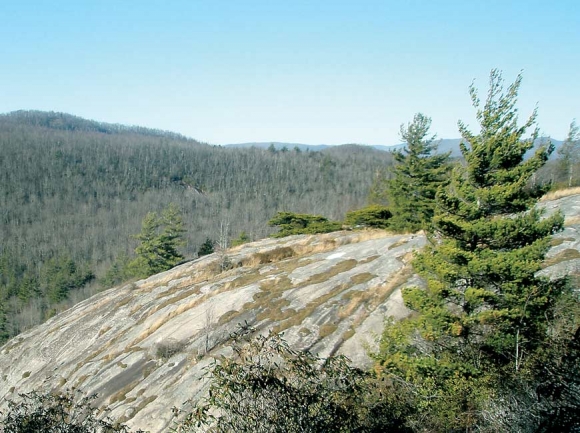 Panthertown Valley is one of 14 locations nationwide to be selected as a 2020 Leave No Trace Hot Spot.
Hot Spots identify areas suffering from severe recreational impacts that can thrive again with Leave No Trace solutions. Each location receives a unique, site-specific blend of programs aimed at healthy and sustainable recovery. Since 2012, Leave No Trace has carried out just under 100 Hot Spots in 35 states, with 14 more coming in 2020.
Located in the Nantahala National Forest near Cashiers, Panthertown Valley has 30 miles of public trails. Friends of Panthertown is an official member and partner of the Leave No Trace Center for Outdoor Ethics, and the organization has a Leave No Trace Master Educator on staff to educate community members on the seven principles of Leave No Trace. Those principles are: plan ahead and prepare, travel and camp on durable surfaces, dispose of waste properly, leave what you find, minimize campfire impacts, respect wildlife and be considerate of other visitors.
This email address is being protected from spambots. You need JavaScript enabled to view it..