Opinion Latest
When food and plants become medicine
Wednesday, September 13, 2023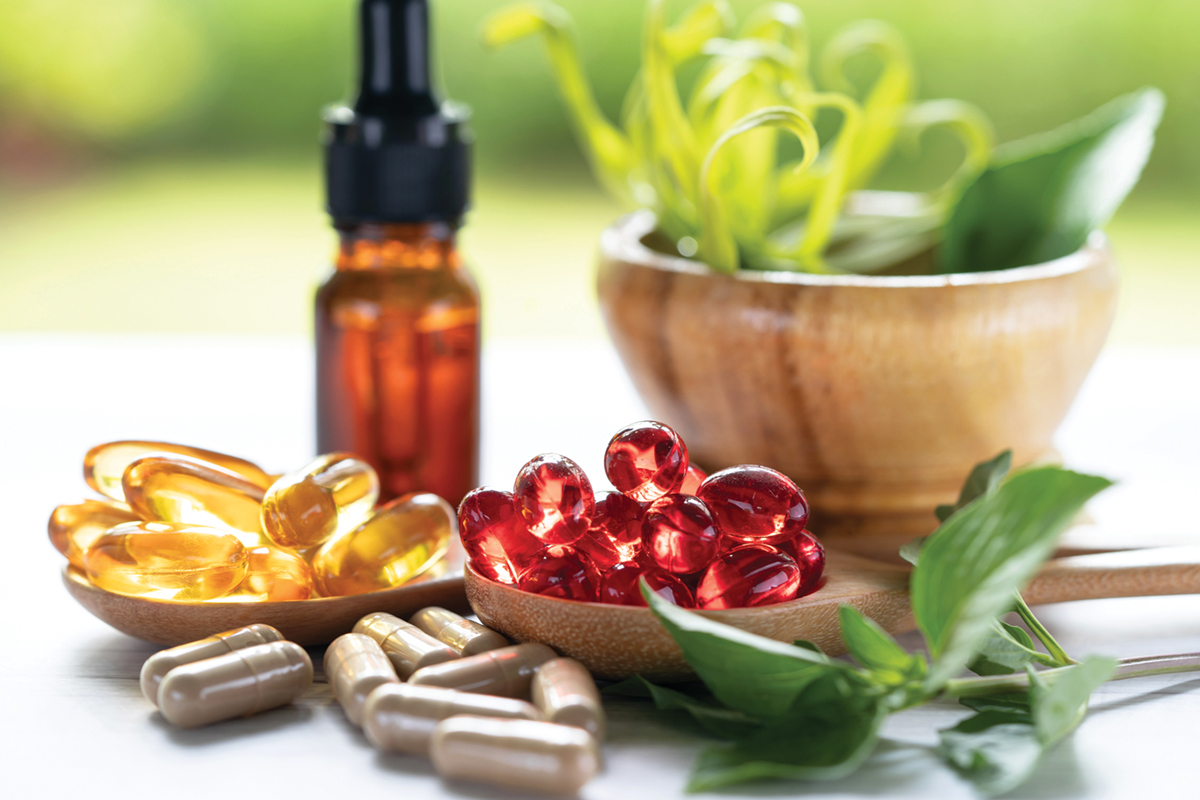 I've never doubted I'm an old soul, so maybe my attachment to herbal remedies and plant-based eating is connected to another lifetime when nature and humans functioned more synergistically.
Herbal and homeopathic medicines have always worked well for me, but it wasn't until the birth of my second son when they became part of my everyday existence.
Shortly after my youngest son was born, I was inflicted with incessant ear infections, which was strange for a person my age. I also got my first migraine. It was so painful that I almost passed out and had to lie down in the dark until it eased. It gave me an entirely new respect and level of compassion for individuals who combat migraines on a routine basis. Around this same time, I became terribly allergic to pet dander, grass and dust mites. The allergies were so severe, I was giving myself weekly allergy shots. I was lethargic, sick and depleted.
Simultaneously, I was writing web content for a woman who sold essential oils. I attended one of her classes and began learning about the multitude of uses for herbs, flowers, saps and other plants. I took a deep dive into the study of herbs and have never resurfaced. It's an ongoing love affair that will continue forever.
From the class, I learned that a number of oils help with allergies, headaches and some of the other ailments I was dealing with. During this learning process, I also discovered that many of the chemicals and fragrances included in household cleaners, detergents, fabric softeners, scented candles, perfumes, soaps and other items are toxic to every system and organ in the body.
With nothing to lose and everything to gain, I decided to do an experiment. I went through the house and tossed anything with a fake scent or laden with chemicals. I purchased all the main essential oils. My goal was to detox from the toxicity that was all around me.
Since that time, there have been no ear infections or migraines. I stopped taking allergy shots many years ago. Not only did I stop putting awful stuff in and on my body, but I became a bonafide believer in the power of plants. The combination made a world of difference. It saved my health and sanity.
A couple of years ago, my attachment to oils heightened further when I interviewed Maia Toll for a Smoky Mountain Living Magazine article. She's the author of a book called The Illustrated Herbiary and the owner of The Herbiary, a holistic store in downtown Asheville. My interaction with her work affected me deeply.
Like me, Toll was sick. Medical practitioners could not figure out what was going on, so she went to Ireland and immersed herself in the world of herbalism and traditional healing. She says this in her book, "Connection with the plant world may seem like a small thing, but once you step into it you'll realize it is profound and playful, granular and encompassing."
The oils do wonders for my body, but they also support my mind and spirit. They're an integral part of my daily quiet time. When meditating or journaling, I inhale an oil such as vetiver, frankincense, copaiba, or a lavender/peppermint blend. Before bed each night, I diffuse oils to help with peaceful sleep.
With four kids in our home, I'm always finding ways to use herbs and essential oils. Whether it's putting lavender on a burn or using peppermint to stave off a headache or tea tree for athlete's foot or crushing fresh basil for a pasta sauce, there is never a shortage of reasons to use oils. We also enjoy making soaps, salves, laundry detergent, cleaners, candles and other items, but just remember if you're using oils on or in your body, ensure they are of the highest grade and purity. Stay away from the cheap versions sold at the grocery store or on Amazon. If you have questions about the vest brands, feel free to email.
Additionally, it's been a little over a year since I began eating 95% plant-based. The only non-vegan food I eat is fish and that's primarily to get the required B12 the human body needs. I'm hopeful that I'm modeling behaviors and giving my children knowledge that will not only support their health but also our fragile planet.
This summer, I was routinely reminded that when life feels overwhelming or the world seems chaotic, the best remedy is to get still and return to mother nature. This can look different for everyone, but the birds and the flowers and the water and the herbs never disappoint. They know what our bodies and souls need.
We're at a crossroads in human history where we're fighting and taxing the planet instead of working in harmony with it. Doing this is detrimental to us and the planet. As they say, we need the earth more than she needs us, so we need to be more careful and gentler with her. As summer wraps up and fall begins to arrive, I feel grateful for the bounty of nature, for seasonal foods and fragrant herbs. I'll miss the herbs and vegetables and flowers that bloom in the warmer months but look forward to the plants and seasonal foods that dance with the autumn winds.
(Susanna Shetley is a writer, editor and digital media specialist with The Smoky Mountain News, Smoky Mountain Living and Mountain South Media.)