Latest
Local partnership to impact regional housing needs
Wednesday, August 23, 2023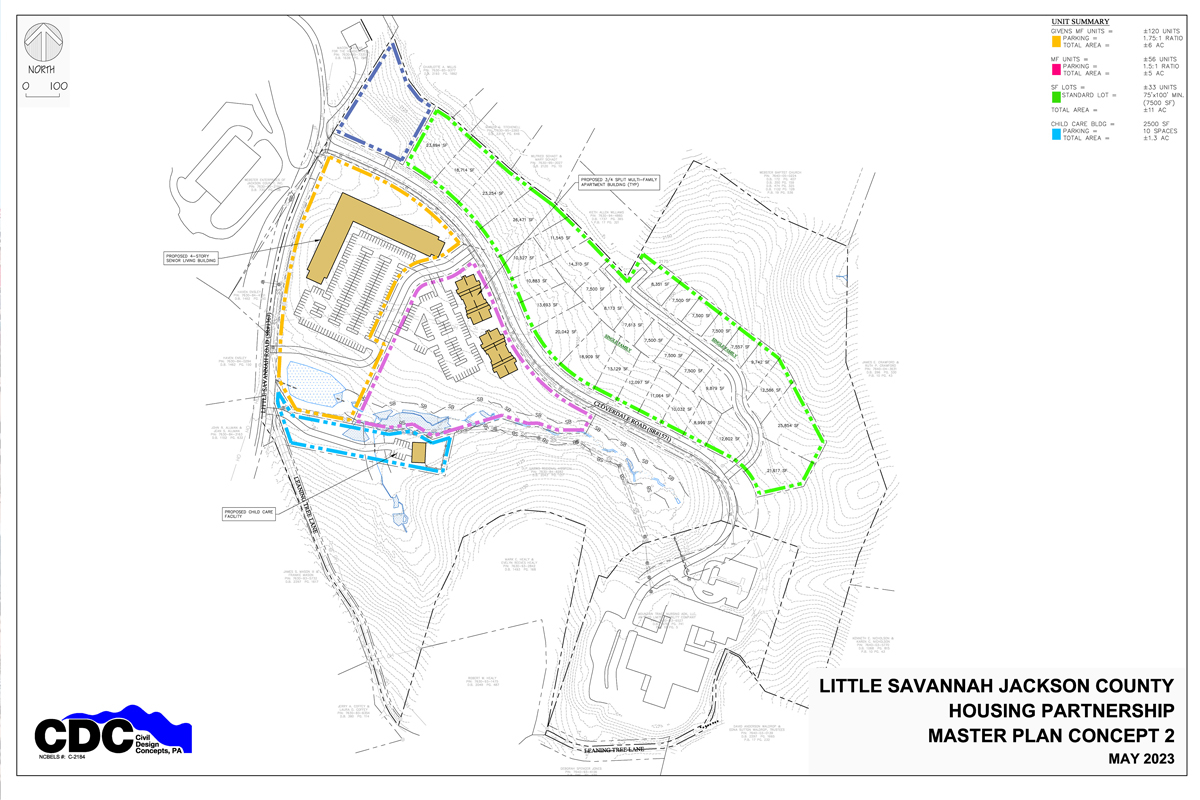 Webster Village is planned for a parcel located on Cloverdale Road, off Little Savannah Road, near its intersection with NC 116. Donated photo
A new collaboration is poised to make a large impact by providing new housing options for Jackson County seniors, low-income families and business professionals.
Webster Village, a partnership between Givens Communities, Western Carolina University and Mountain Projects of Sylva, plans to create 211-237 housing units in Jackson County near the Webster community. Preliminary site plans are for three housing clusters that will serve a broad range of residents.
The collaborative project was able to go forward because of financial contributions from Dogwood Health Trust.
Givens Estates will play a lead role in the component of the partnership focused on seniors.
WCU leadership is excited about the project and how it will help new professionals interested in locating in the region.
"Together with our partners at Mountain Projects and Givens Communities, the Webster Village project will provide a central location for multi-income housing in Jackson County for senior citizens and valued members of the community's workforce," Brown said. "Our goal is to be part of a project that isn't specific to only WCU faculty and staff, but one that provides opportunities for adult workers and families who are essential to the growth and sustainability of the region that we serve."
Patsy Davis, executive director of Mountain Projects of Sylva, agreed.
"Each partner brings a unique perspective, and together we present a comprehensive approach with multi-income housing," Davis said. "The demand for housing exists across all income levels and our approach addresses the housing needs of seniors, professionals and families who haven't had the opportunity for home ownership."