Latest
Complaints mount against internet provider Zito Media
Wednesday, January 25, 2023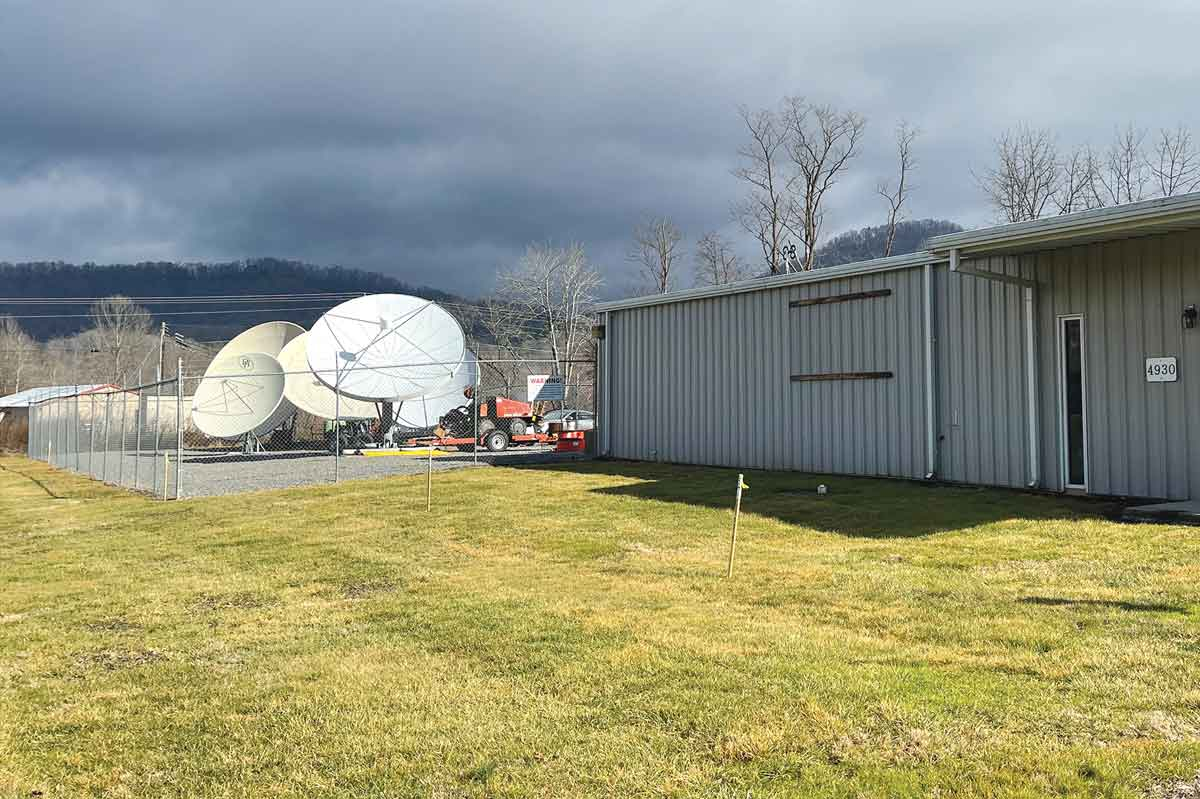 The Zito office in Jonathan Creek has remained unstaffed for months. Kyle Perrotti photo
The front door of the office for Zito Media in Haywood County has a piece of paper taped to the inside that reads "closed until further notice … hopefully opening later today 11/4 or Monday 11/7."
It's now the end of January.
The perpetually closed office isn't the only complaint customers of Jonathan Creek internet and cable provider Zito have been voicing. On one Jonathan Creek community Facebook page, folks have also talked about consistency issues, noting weeks-long outages; problems with service and billing; and some even say the channel lineup for the company's cable service has been pared down without any prior notice.
Zito, which has an " F" rating from the Better Business Bureau, bought out Carolina Mountain Cablevision in May of last year and, since then, the complaints have been consistent. Liz Brandt said the quality of her service was much better under Carolina Mountain Cablevision.
"We've been here for 24 years," Brandt said. "Up until this last year when we got Zito, [Carolina Mountain Cablevision President] Terry [Sersland] was great. Outages were rare, and when they happened, they were never more than 24 hours."
In a Mountaineer story from October of last year, it's reported Zito Media President Jim Rigas told the Haywood County Board of Commissioners that the transition was more difficult than he'd anticipated.
"In any transition, there are always some bumps in the road," Rigas said in October. "I'll fall on my sword in this case. There were probably more bumps than we're used to."
Several months ago, Rigas took heat for not carrying Viacom because of a rate hike, which led to several channels being unavailable. Brandt said that issue persists.
Brandt also talked about issues with the channel selection and chuckled as she talked about the company's lack of a channel guide, a seemingly simple thing that has been noticeably absent.
"The channels change around so much, it's hard to keep track," she said. "Fox News went from channel 29 to 17.6. How are we supposed to keep track of that? We've started writing the channels down on paper because we can't find anything."
Brandt also mentioned issues with billing consistency, saying that she seems to pay a different amount every month.
"The price went up from $148 to $151 to $161," she said. "One time I called their customer service line to make sure they got my payment, and I got an automated response saying I owed over $300."
Angie Franklin was employed by Carolina Mountain Cablevision for about three years and left not long before it was sold. She said that prior to the sale being finalized she asked a representative from Zito whether the office would be open.
"The answer was 'initially it will be,'" Franklin said. "This did not make me feel confident."
Franklin also noted that while customers were told problems with bandwidth and reliability were due to old infrastructure and technology, she doesn't think that's true.
"I think it's important to state that the infrastructure itself has not changed," she said. "Zito ties all of its systems in 22 states through its own bandwidth/network on a loop."
In an interview with The Smoky Mountain News, Rigas said that while the company has staff in Western North Carolina to do the technical work required to sustain network reliability, he doesn't have the personnel to consistently man the office.
"We continue to work to staff the local office, but it's been a challenge," Rigas said. "We've had a hard time keeping employees. Once the workforce situation comes into balance in the future, we'll keep that office open. That's our goal and our expectation."
"Probably every cable company in the country would tell you they have staffing issues over the last three or so years, and we're no different," he added.
Rigas, the son of the late cable giant John Rigas, who owned Adelphia Communications but was ultimately convicted on securities fraud and spent 15 years in prison, started Zito in 2005. He said that in addition to the Jonathan Creek area, Zito provides service to parts of Swain and Graham counties and as far east as Burnsville. While most of these operations are fairly new, he said the company began providing service in the Bryson City area about 10 years ago.
As for reliability issues, which customers noted weren't nearly as frequent under Mountain Cable Vision, Rigas said he's working toward a solution.
"We are in the process of planning and expect to get started in next month or two with an upgrade of the system," he said.
"In terms of actual service complaints, it's hard for me to comment on that in the abstract," he added. "Certainly, we are doing everything we can to maintain reliable service if there are spec customers who feel like their service hasn't been reliable."
Rigas also talked about the future of the company's cable service, first repeating that they don't have a contract with Viacom and that there are certain channels they don't carry for that reason, something he said happened years ago. He added that the company is migrating to a new streaming technology similar to YouTube TV.
"Your video will be delivered through the same technology your internet comes through," he said. "Instead of a broadcast signal, it is an ISP-based transmission."
"From a tech standpoint, the whole world is headed this way, and the old broadcast style that cable operators used to use is going away," he added.
The reliability and access of high-speed internet has been a serious issue for Western North Carolina for quite some time, and it's something legislators have spent a great deal of time talking about. As reported by The Smoky Mountain News last September, the area received tens of millions of dollars in Growing Rural Economies with Access to Technology (GREAT) Grants as part of an effort spearheaded by Sen. Kevin Corbin (R-Franklin).
The most recent round of grants totaled about $19 million across North Carolina seven westernmost counties to build out service to almost 8,400 locations. While Zito provides services to multiple counties around the region, the only ones where it received grant money to provide service to more customers are Graham and Swain. Rigas noted that the Graham County grant was approved a couple of years ago and that construction there should be done soon.
"The contract finalization is still ongoing," Rigas said of the Swain County grant.
Rigas said he hopes Zito will receive a future grant to serve more of Haywood. Spectrum internet was the recipient of the previous grant awarded to expand access in that county.