Archived News
Construction students compete in Atlanta
Wednesday, December 07, 2022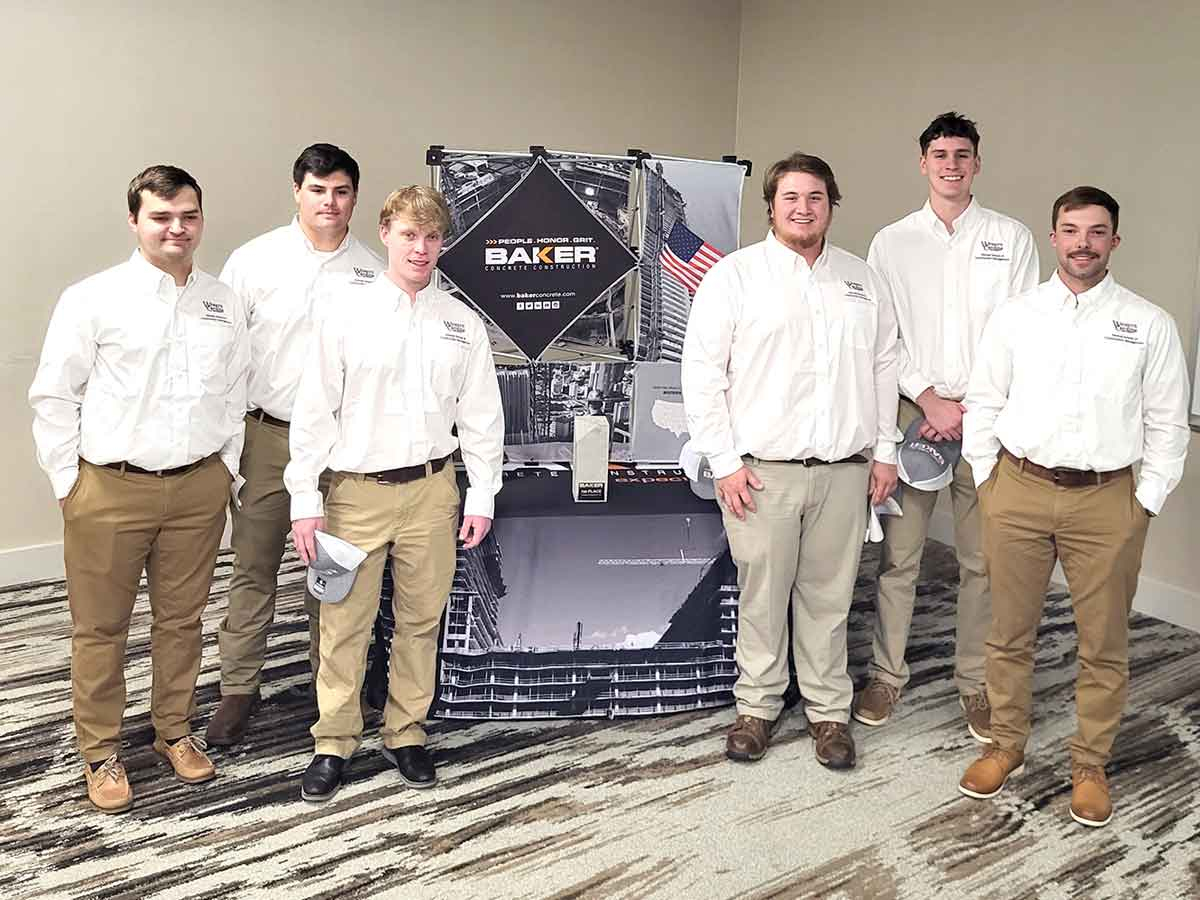 Team members Logan Fender, Lane Horton, John Brand, Jackson Parrott, Scout Schulhofer and Grayson Perkins competed in the open concrete category.
Students from Western Carolina University's Kimmel School of Construction recently had the opportunity to participate in real-world construction scenarios at the Associated Schools of Construction Region II competition in Atlanta.
Six students competed in the open concrete category that is sponsored by Baker Concrete Construction and the project was a mixed-use, 27-story concrete midrise structure with retail space, parking deck and apartments in Charlotte.
"This team had been working hard all semester to prepare for this competition," said Bruce Gehrig, director of the Kimmel School of Construction Management. "Early on in the semester, we got a sense of the type of project, but no specifics, so we worked on scenarios throughout the semester to prepare the students. Once the actual project was identified, they had 24 hours to develop their operational plan for the project. Companies typically spend six months or more developing plans for a project of this scale."
While the team did not place in the competition, the experience they gained was invaluable to their academics and future career.
The team members that competed in the open concrete category were Logan Fender, senior from Candler; Lane Horton, senior from Jonesville; John Brand, senior from Rutherfordton; Jackson Parrott, senior from Durham; Scout Schulhofer, senior from Canton; Grayson Perkins, senior from Pueblo, Colorado.
While preparing for the competition, the students received support from Lithko Contracting in the form of a project scenario and funding. Lithko Contracting then donated $6,500 to cover the expenses of sending the students to the competition.
The students also competed in another category, the ASC Shadow Competition, which was sponsored by Phillips and Jordan Construction. The project for this category was the sitework for a facility located in the Florida Space Coast region.
For the project, students were randomly teamed with students from other universities and had four hours to develop project deliverables including a PowerPoint presentation. WCU students Tate Calhoun and Clayton Ott were on the first-place team and Megan McIntosh was on the team that finished second.