Latest
Dec. 15 special election to fill Tribal Council vacancies
Wednesday, October 26, 2022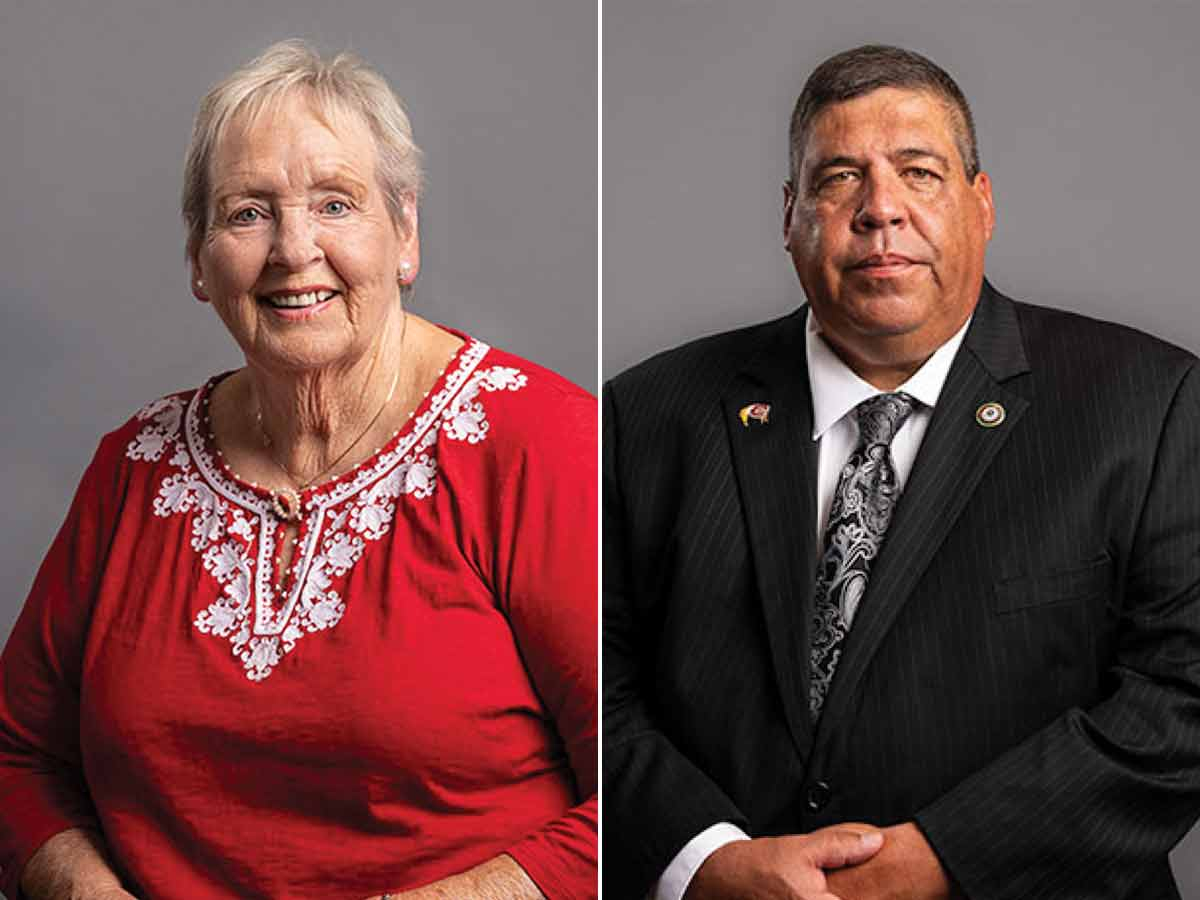 Tommye Saunooke and Bill Taylor.
A special election Thursday, Dec. 15, will seat new Tribal Council members to fill vacancies left by the death of Painttown Rep. Tommye Saunooke and the resignation of Wolfetown Rep. Bill Taylor, Tribal Council decided during Annual Council Monday, Oct. 24.
A filing period will open at 7:45 a.m. Monday, Oct. 31, and close at 4:30 p.m. Wednesday, Nov. 2, with the Eastern Band of Cherokee Indians Board of Elections certifying candidates by Monday, Nov. 7, Chairman Richard French said. During the filing period, prospective candidates must submit a candidate application form and pay the $500 filing fee.
Saunooke passed away Sunday, Oct. 9, while serving her 12th consecutive term in office. During Annual Council Monday, Oct. 17, Tribal Council passed a resolution honoring Saunooke for her service to the tribe. Afterward, the tribe's elected officials took turns sharing their memories of Saunooke and gratitude for her contributions to the tribe over the years.
The same day, Chairman Richard French relayed an email he'd received from Taylor resigning his seat in the wake of a trio of criminal charges stemming from an alleged domestic violence incident Oct. 6. Taylor is charged with hitting his wife's vehicle with his own truck as she attempted to flee a domestic dispute, allegedly disabling her car and jarring her body enough to cause physical injury. He has pleaded not guilty, with his attorney referring to the incident as an accident in comments to The Smoky Mountain News last week. Taylor's next court date is Tuesday, Nov. 1.
Both Taylor and Saunooke were elected to serve terms ending Monday, Oct. 2, 2023. The winners of the Dec. 15 special election will represent their communities on Tribal Council through the end of that term. All 12 Tribal Council terms expire on the same date, with a General Election Sept. 7 selecting representatives for the 2023-25 term. Filing for that election occurs in March.
The resolution setting the special election passed unanimously and awaits a signature from Principal Chief Richard Sneed.