Archived News
Shetley wins national book award
Wednesday, October 05, 2022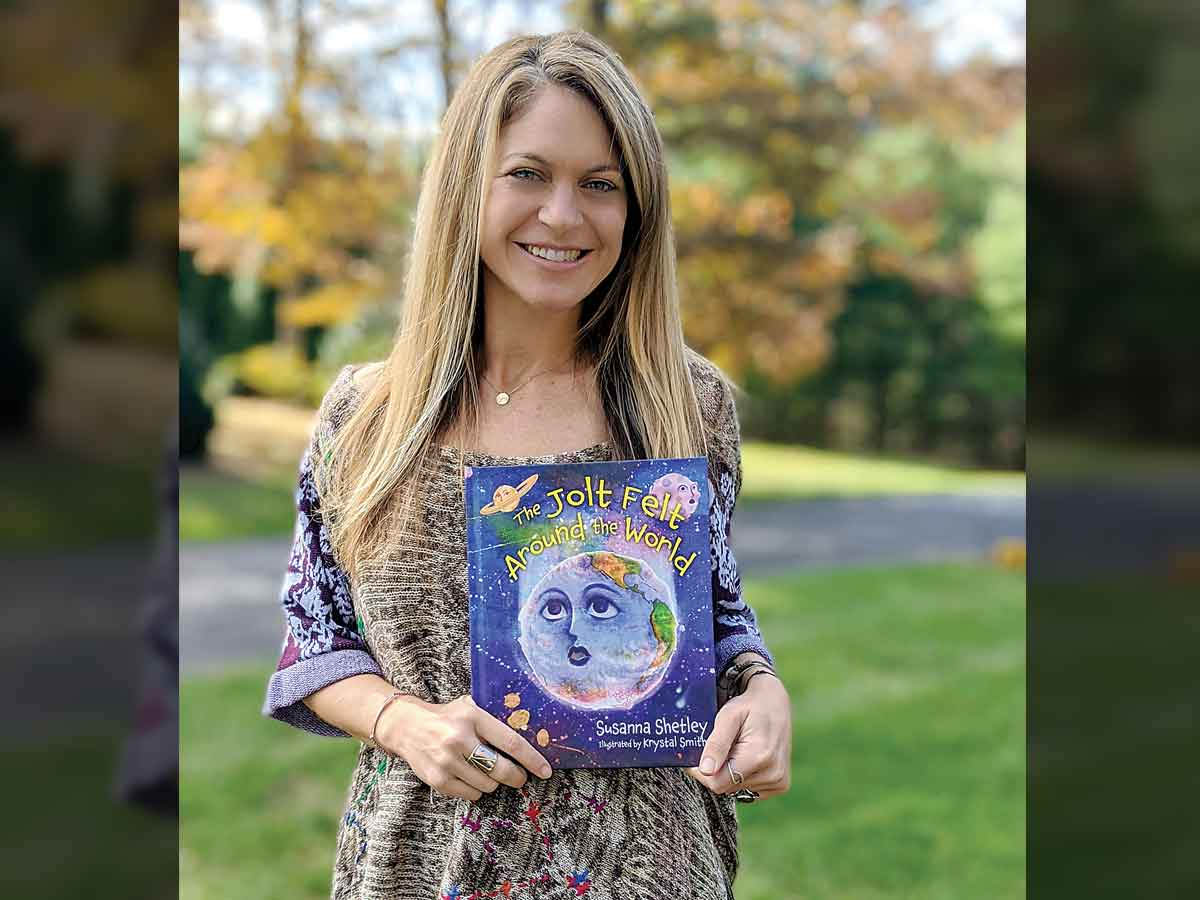 Waynesville's Susanna Shetley took home the NYC Big Book Award for Childrens Environment as a distinguished favorite for her book, "The Jolt Felt Around the World." Donated photo
The NYC Big Book Award recognized "The Jolt Felt Around the World" in the category of Childrens Environment as a distinguished favorite.
The competition is judged by experts from different aspects of the book industry, including publishers, writers, editors, book cover designers and professional copywriters. Selected award winners and distinguished favorites are based on overall excellence.
Published by Wisdom House Books, Chapel Hill, North Carolina, "The Jolt Felt Around the World" was inspired by a conversation between author Susana Shetley and her two young sons after listening to an NPR broadcast on the Paris Agreement. In the story, Earth becomes so laden with trash and despair, she begins falling from her orbital spot. Earth's leaders reach out to the other planets for help, only to have their requests denied.
What will Earth do? Will they find a solution before it's too late?
This vibrantly illustrated picture book touches on a number of political and social issues. "The Jolt Felt Around the World" is meant to serve as a conversation catalyst among adults and children and to be used in a positive way to increase awareness in our younger generations. It is a suggested addition to any home, classroom, or public library.
"'The Jolt Felt Around the World" is a wonderful story with important messages for children. Young readers will be lured in by the superb illustrations and then taken on an exciting, educational journey that captures their interest with an intriguing plot and great insights and lessons about the world around them," said Jim Alkon of BookTrib.
Shetley was born and raised in Asheville and currently lives in Waynesville with her family. She is an award-winning columnist for The Smoky Mountain News, associate editor of Smoky Mountain Living Magazine, and a writer for a number of other regional and national publications.
"The Jolt Felt Around the World" is availalbe for purchase at all book stores, on Amazon, or on the author's website.
Leave a comment
1

comment
Awesome. Congratulations. Keep up the great work

Friday, 10/07/2022