Archived News
New vaccinations continue to slow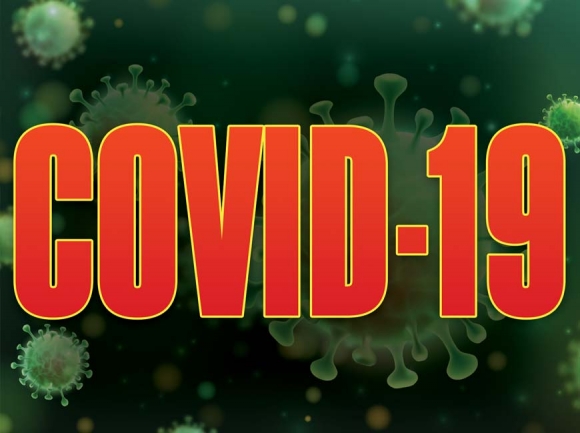 Vaccinations continue to slow down in the four-county area and in the state as a whole, but case counts are dropping too, with the 981 new cases reported statewide May 4 — marking just the fourth time since October that figure has fallen below 1,000.
Data from the N.C. Department of Health and Human Services and the Eastern Band of Cherokee Indians show that, as of May 3, 38.3 percent of the combined populations of Haywood, Jackson, Swain and Macon counties had received at least one dose of vaccine — slightly below the statewide figure of 39.3 percent. The regional figure represents just a 0.5 percent increase over the 37.8 percent who were fully vaccinated as of the previous week, April 26. By comparison, in the week between April 12 and April 19, the percentage of partially vaccinated people in the four-county area leapt by nearly 5 percent.
The slowdown is due to a decrease in demand, not a decrease in doses. At this point, vaccination providers have ample doses on hand, and appointments are readily available.
"As we move into vacation season, we want to focus on specific populations in our community that may not have had the opportunity to be vaccinated prior to now," said Haywood County Health Director Sarah Henderson. "In the weeks ahead, we will be conducting a vaccine clinic for teenagers. We want to encourage our younger population to be vaccinated prior to summer gatherings and returning to school in the fall. As vaccination efforts shift, we want the community to remember that we are here and that everyone that wants to be vaccinated can be vaccinated."
Currently, only people 16 and older are eligible for vaccination. However, youth ages 12 to 15 could soon sign up for a Pfizer-BioNTech vaccine, pending action from the U.S. Food and Drug Administration. On March 31, Pfizer released the results of Phase 3 clinical trials in 2,260 teens age 12 to 15, saying the trial showed the vaccine was 100% effective in preventing COVID-19 within that age group. National media are reporting that the FDA is expected to decide within days on whether to grant emergency use authorization to administer the vaccine to 12-to-15-year-olds.
According to 2019 U.S. Census Bureau estimates, people 18 and younger make up 22 percent of the population in Swain County and 16.4 percent in Macon County, falling between those two figures in Haywood and Jackson counties.
Despite slackening vaccination progress, case numbers remain low. Over the seven-day period preceding May 3, Haywood County reported 55 new cases, Jackson 19 and Swain eight. Macon County had the highest number of new cases in the region, at 93. The county is currently battling four outbreaks, two at nursing facilities and two at residential living facilities.
As of May 4, 45 people were hospitalized with COVID-19 in the 17-county Mountain Area Preparedness Coalition, of whom six were in the intensive care unit.
To sign up for a vaccine appointment, visit www.myspot.nc.gov.
Leave a comment
1

comment
Why are vaccinations slowing down? You wonder why? Here's why... because its experimental and nobody knows what the outcome of one's health will be say one or two years from now as a result of getting jabbed with a vaccine. Not everyone wants to be a guinea pig.

Friday, 05/07/2021