Archived Outdoors
First female chief ranger hired in the Smokies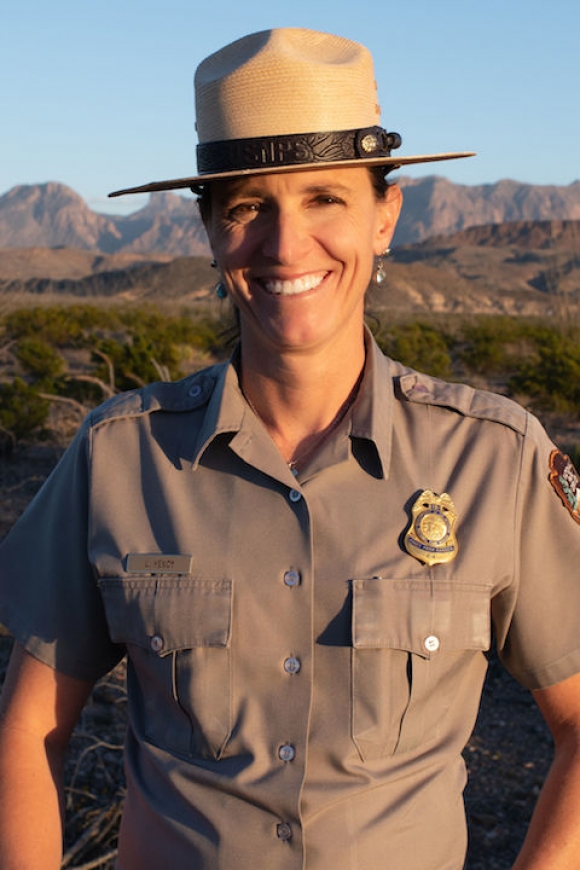 Lisa Hendy. NPS photo
The Great Smoky Mountains National Park will have its first female chief ranger following the hire of Lisa Hendy, who currently serves as chief ranger at Big Bend National Park in Texas.
Hendy will replace Steve Kloster, who retired in May 2018 following 35 years with the National Park Service, 30 of which he spent in the Smokies. She will start her new job in April.
"I am looking forward to returning to my home state in the park that provided my first real outdoor adventures," said Hendy, who grew up in Chattanooga. "It will be a pleasure to be involved in the efforts to protect a place that was so instrumental in defining my passions and ultimately my career."
Hendy's experience includes positions at several parks featuring complex ranger operations, including Yosemite, Grand Canyon, Yellowstone, Arches and Rocky Mountains National Park. She has served in a variety of regional and national leadership roles and received various accolades for her performance, including the prestigious Harry Yount National Park Ranger Award in 2011, a peer-nominated honor and one of the highest recognitions a park ranger can receive. In 2007, she received the Intermountain Region Exemplary Service Award for life-saving efforts in Grand Canyon National Park. She holds as master's degree from Utah State University in biomechanics and exercise physiology and certifications as a paramedic, structural firefighter, wildland firefighter, aviation manager, technical and swiftwater rescuer and leader for incident management teams.
As chief ranger, Hendy will oversee employees in the resource and visitor protection divisions who perform law enforcement duties, wildland fire operations, emergency medical services, search and rescue operations, background operations and emergency communications center staffing.
Smokies Superintendent Cassius Cash made the decision to hire Hendy, with approval from the NPS Southeast Regional Office.
"Lisa has demonstrated incredible leadership in managing law enforcement, fire, and search and rescue operations at some of the nation's busiest parks," said Superintendent Cassius Cash. "She's built strong programs by investing in local partnerships with neighboring agencies to help make areas safer for visitors and residents. She is going to be a great addition to the park's management team."