Archived News
Reroute planned for Blackrock Trail
Wednesday, January 17, 2018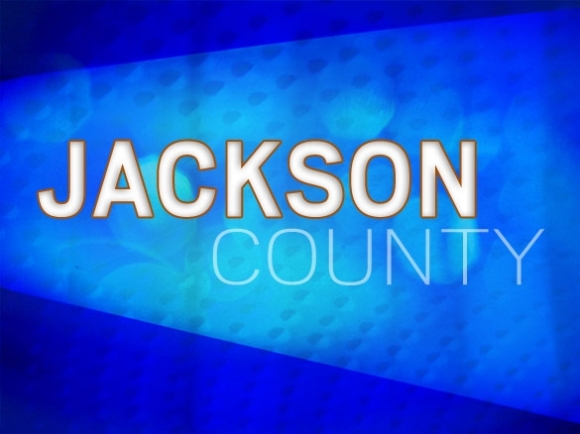 The infamously steep trail leading up to Blackrock from Pinnacle Park will soon find itself with a gentler incline following the planned reroute of 0.37 miles of the most severely angled piece of the pathway.
"That current trail up to the ridge toward Blackrock was never really a well-planned trail," said Dennis Desmond, stewardship coordinator at Mainspring Conservation Trust. "It was just kind of forged by who knows who and really wasn't sustainable and subject to erosion and such, so I encouraged them to think about rerouting it."
The "them" in this case is the town of Sylva, which owns the 1,088-acre Pinnacle Park where the trail is located. At its northern end, the property abuts land that was part of a 2016 addition to the National Park Service known as Waterrock Knob Park. Formerly home to the town's water supply, the state now holds a conservation easement on Pinnacle Park through the Clean Water Management Trust Fund, and Mainspring is in charge of monitoring that easement.
Sylva's leadership was game to look into a reroute, and Desmond is now working with Facilities Director Dan Shaeffer and Pinnacle Park Foundation Chairman Jay Coward to flag out the exact route. Securing a less severe grade will require lengthening the trail segment. The current plan would result in the existing 0.37-mile section being replaced by a new 1.25-mile section.
A little over half of that trail has been laid out so far. The team is currently figuring out how to achieve the necessary reroute while also allowing a high-elevation spring that sits along the current trail to remain a trailside feature.
"The idea is to get a trail that slowly slopes up to it and switchbacks to the ridge so that we've got a trail pretty much mapped out to the spring, but from the spring to the ridge — that section still needs to be worked out," Desmond said.
Sylva commissioners gave permission for the trail relocation to proceed with a unanimous vote during their meeting Jan. 11, though no funding is tied to the project. However, when discussing the issue during an Oct. 12, 2017, meeting, Coward said he believed the reroute could be done very cheaply and possibly at no cost to the town.
"We can get the manpower," he said in October. "We've built a lot of trails in the past. We've used Boy Scouts, Girl Scouts, Rotary clubs, prisoners. We put a lot of people to work up there. I don't think we'll have a problem rerouting that trail."
During the same meeting, Coward said he'd spoken with leaders of multiple agencies and organizations that might be able to help supply volunteers, equipment and expertise, and that he'd met a favorable reception.
It remains to be seen whether the entire new trail length would be constructed with hand labor. While the conservation easement allows heavy equipment for maintenance of existing trails, which primarily run along old logging roads, it requires any equipment used to build new trails to be no more than 4 feet wide.
"They'll have to figure out whether they want to get a small piece of equipment up there or rely on hand labor and volunteer crews," Desmond said. "If it is volunteer crews, it will take a fair bit of time."
The trail reroute is just the latest in a recent surge of work taking place at Pinnacle Park. After winds from Hurricane Irma downed untold numbers of trees on the property, Shaeffer and his crews went to work clearing the trails and also completing some needed maintenance work noted in Desmond's June 2017 easement monitoring report.
"Immediate steps should be taken to stop the active erosion along the trails, and accompanying sedimentation of streams, mainly by installing diversion ditches at key locations. Rehabilitation of the eroded/gullied areas of the trails to improve recreational and managerial access could be a subsequent and more time-consuming step," Desmond wrote in the report.
He went on to suggest that a compact excavator such as a Bobcat be used to put in diversion ditches along the trails, allowing water to drain off with minimal erosion.
Then Irma came along, further lengthening the to-do list. During the board's Oct. 12 meeting, Coward said that Schaeffer had supervised 12 full days of work crews at Pinnacle Park over the past month, removing trees and installing ditches.
"It is in better condition today than at any time since I've been making reports to this board, and I've been making reports for 24 years about what's been happening at Pinnacle Park," Coward said. "It's in really good shape."
Pinnacle Park has been a regular topic of conversation in the Sylva Town Hall over the past couple years, with commissioners in 2016 exploring the possibility of creating a mountain biking trail system on the property. Commissioners seemed to like the idea, and the Nantahala Area Southern Off Road Bicycling Association held a well-attended community meeting to receive input on the topic.
However, as always, funding is the question — Sylva doesn't have much of that to spare, and the plan has languished over the past year or so. The current conservation easement doesn't address whether mountain biking would be a permitted use of the property, but Desmond indicated that getting permission might not be difficult.
"I think if a well thought-out plan for development of trails was presented to the (Clean Water Management) Trust Fund, I think they would seriously consider it," he said.
Help build new trail
A workday is coming up for those interested in helping construction of the new segment of trail leading to Blackrock. A group will hike in to the area Friday, Jan. 26, and camp out to put in a full day of work before heading out the next day.
A high level of physical fitness is required to participate, as volunteers will need to hike in their own overnight supplies as well as any tools they'll be using that weekend. To sign up, contact Jay Coward at This email address is being protected from spambots. You need JavaScript enabled to view it..