Archived News
Mission offers its own health care plan
Wednesday, August 02, 2017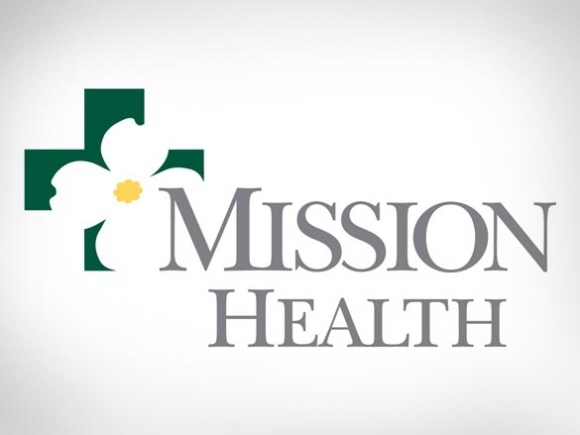 If Mission Health doesn't strike a deal with Blue Cross Blue Shield of North Carolina by October, the health system may be pushing more Western North Carolina employers to sign up for its own health care plan — Healthy State — to keep their employees inside the Mission network.
After trying to negotiate for an increased rate of reimbursement from BCBS, Mission is threatening to let its contract with the health insurance provider lapse, which means thousands of WNC residents would have to pay higher deductibles and co-pays to see out-of-network providers at Mission.
"Healthy State provides health benefit products and services to self-insured employers utilizing the Mission Health Partners network of about 1,100 physicians, eight hospitals — a collaborative of Mission, community hospitals and independent doctors," said Jon Yeatman, chief strategy officer for Mission Health.
On its advocacy website, www.standwithmission.org, Mission encourages people to look into signing up for Mission's Healthy State insurance, which offers a number of group insurance options for self-insured employers to provide to their employees.
"Mission has long believed that high quality, cost effective care with an excellent patient experience is the core of its mission," Yeatman said. "Healthy State extends these same values as it offers health benefit solutions to our community."
Many people probably had no idea Mission — a nonprofit health care system — owned a for-profit health insurance company, but apparently it's been available for more than a year.
"Healthy State was established as a for-profit corporation because of the large capital requirements that may be required going forward, allowing the opportunity for access to broader capital markets," Yeatman said. "The integration of the delivery of care and the financing of care is a trend across the nation, and Mission has embraced that concept in a number of channels. For example, Mission is already accountable both clinically and financially for a large portion of the underserved community."
Yeatman says Healthy State was rolled out a year ago, but Mission really hasn't pushed it as it works on building out the capabilities and ensuring the model is operating well. Healthy State's suite of products is suited for employers with 26 or more employees. Yeatman said he would love to be able to offer health care solutions for smaller companies, but the business just isn't there yet — and won't be for some time.
"Healthy State has been active in the market, we're largely a business to business service, so most of our work is based on personal relationships and meeting employers where they are," he said.
Yeatman said Mission is still hopeful it can work out a contract with BCBS that both parties can live with and that Healthy State was not created to be a competitor with BCBS or any other individual or small group insurance market. He said that market was only for insurance companies with large amounts of capital and the wherewithal to enter into the federally-controlled ACA arena.
Healthy State was created in response to the business community's plea for lower health care premiums. Yeatman said the only effective way to do that is to fundamentally redesign how care is being provided. Policymakers are trying to move from a fee-for-service reimbursement model to a value-based reimbursement model, which Yeatman said is a shift Mission wholeheartedly supports and is working toward.
For example, Yeatman said Mission is participating in a complete-joint-replacement program with Medicare where the payment relates to the entire episode of care (hospital, doctor, and outpatient), rather than just for the hospital admission. The State of North Carolina has also made the decision to eliminate its fee-for-service model and shift its entire Medicaid program to an at-risk, insurance-based design.
However, he said Mission has seen little interest from insurance companies to make that change.
"The people of Western North Carolina need health care options that work to meet the needs of their families, as a relatively new organization, Healthy State is doing what it can in the niche that it operates in today," Yeatman said. "We'll see what the future holds."
Healthy State, a for-profit subsidiary of Mission Health, a nonprofit health system in Western North Carolina, provides health care coverage options for employers with 26 or more employees. For more information, visit www.healthystate.us.