Archived News
Meadows' first challenger drops out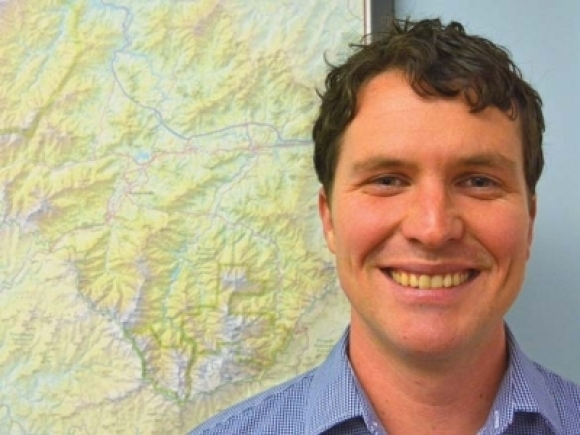 Moments ago, Congressman Mark Meadows' first Democratic Challenger, Matt Coffay, announced that he would be dropping out of the race due to what he calls "extenuating personal circumstances."
As first reported in the Smoky Mountain News back in April, Coffay – who announced his candidacy at a health care rally in Waynesville – became House Freedom Caucus leader and Western North Carolina Congressman Mark Meadows' first publicly declared challenger.
Coffay would have faced an uphill battle both financially and demographically against the powerful three-term incumbent congressman from Cashiers who recently moved to Asheville.
The full text of Coffay's statement appears below.
Matt Coffay announced today that his campaign in North Carolina's 11th congressional district will discontinue due to extenuating personal circumstances.


"The last few months have been an incredible journey, campaigning across western North Carolina 6-7 days a week, talking to so many of you throughout the 11th District," Coffay said. "Unfortunately, I have had sudden personal circumstances occur that are beyond my control. After extensive deliberation with my loved ones as well as with my campaign staff, I've decided that I have to drop out of the race in order to address these acute personal needs."
The Coffay campaign remains committed to progressive causes across western North Carolina. Momentum created from the course of the campaign thus far will be focused on continued efforts to sustain the movement across the district and bolster the Democratic party in North Carolina.
"I'm very proud of the incredible amount of work that we've been able to accomplish, the movement we've catalyzed, and the amount of support we've received — all in a relatively short amount of time," Coffay continued. "We deserve a Congressman that represents the middle class and working families, not by someone whose interests lie with the top 1%. For this reason we wish our primary opponent, Phillip Price, and any other Democratic candidates who come forward the best of luck in the fight to defeat Mark Meadows."