Travel Features
Smoky Mountain Sk8way & Fun Zone: Offering Memories for a Lifetime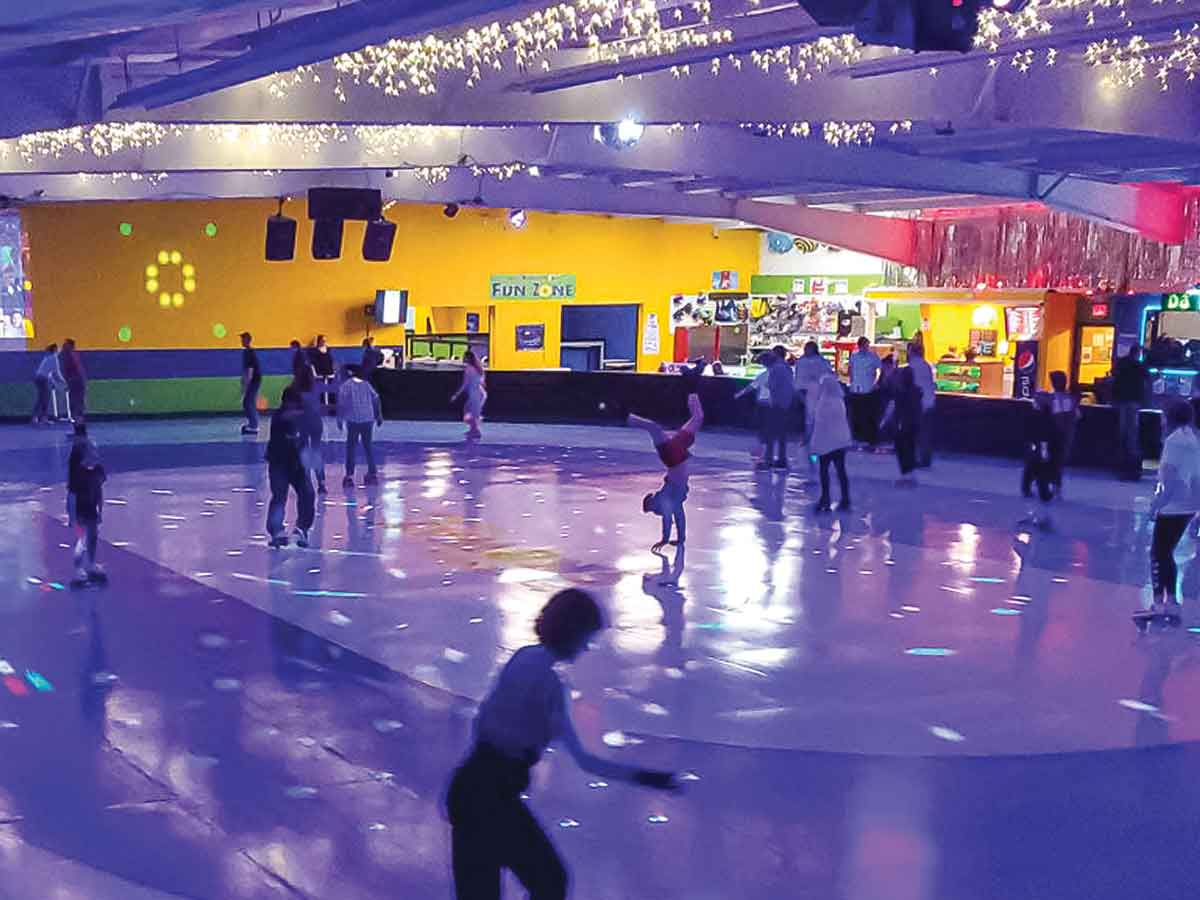 Whizzing around a rink on wheels conjures feelings of nostalgia for many people. This favorite American pastime has been enjoyed since 1902 when the first public skating rink opened its doors in Chicago to a whopping crowd of 7,000 patrons. Even before that, rinks were popular in Europe.
Fast forward many generations to Waynesville, N.C. where Smoky Mountain Sk8way and Fun Zone offers the same excitement and sense of community as its predecessors from many moons ago. In its 12th year of operation, Sk8Way continues to grow and evolve with the times.
"Roller skating rinks are like no other form of entertainment," said JoLynn Bryant, owner of Sk8way. "Our customers stay for hours, engage with other skaters and return frequently. A large majority of them have grown up at the rink. A favorite part of our job is watching kids grow up to become adults and then bring their own children to skate."
Roller skating rinks have a long history of being community centers and neutral zones where all people are welcome. Even in large, high-crime cities, skating rinks are often places where individuals feel safe.
"Roller skating rinks serve a very diverse group of people," said Bryant. "It doesn't matter your age, gender, race, religion or political affiliation, we all share a love of skating and when we're on the rink, we're all together."
Bryant is proud to say that Sk8way is a female-owned business and that they offer numerous events and activities aside from regular roller skating admission. Some of these include birthday parties, private rentals, weddings, inflatables, an arcade, pool tables, an 18-hole mini golf course, 18+ night on Thursdays, adult lessons, kid lessons, family reunions and church or school trips. They also offer a STEM program, summer camp and a full afterschool program called Rink Link where a Sk8way bus picks up students from four area schools.
"We are doing cool stuff all the time," said Bryant. "Along with our programming, we host other events such as an Easter Egg Scramble, New Year's Eve Balloon Drop, and a Sensory Skate for kids on the spectrum."
Sk8way is often used as a supervised visitation location for custodial cases. Bryant told one story about a little girl who came to Sk8way with her guardian ad litem throughout an entire summer. When she was eventually adopted by a forever family, the Sk8way staff said their good-byes, unsure if they would ever see her again. Several months later, the little girl walked through the front door of Sk8way with her new family. The mom told Bryant that her daughter lit up when she talked of the skating rink so they packed up the entire family and drove nine hours to visit for themselves.
"This is an unbelievably rewarding job, but it's also a big responsibility," said Bryant. "Safety is our number one concern, not just physical safety in terms of skating, but also social safety with our younger clientele. We implement and enforce aggressive policies such as dress codes, no public displays of affection, no ins and outs and no loitering. Fun is our number two job after safety."
When asked why roller skating has stood the test of time when other hobbies have fallen to the wayside, Bryant said, "Skating is a multifaceted activity that nurtures the mind, body and soul. It's not only great exercise but also a confidence builder, social outlet and an artistic outlet. Most importantly, it's a non-judgmental place where people can be themselves while having fun and making memories."