Travel Features
Ode to the traditions, past and present: A conversation with John Duncan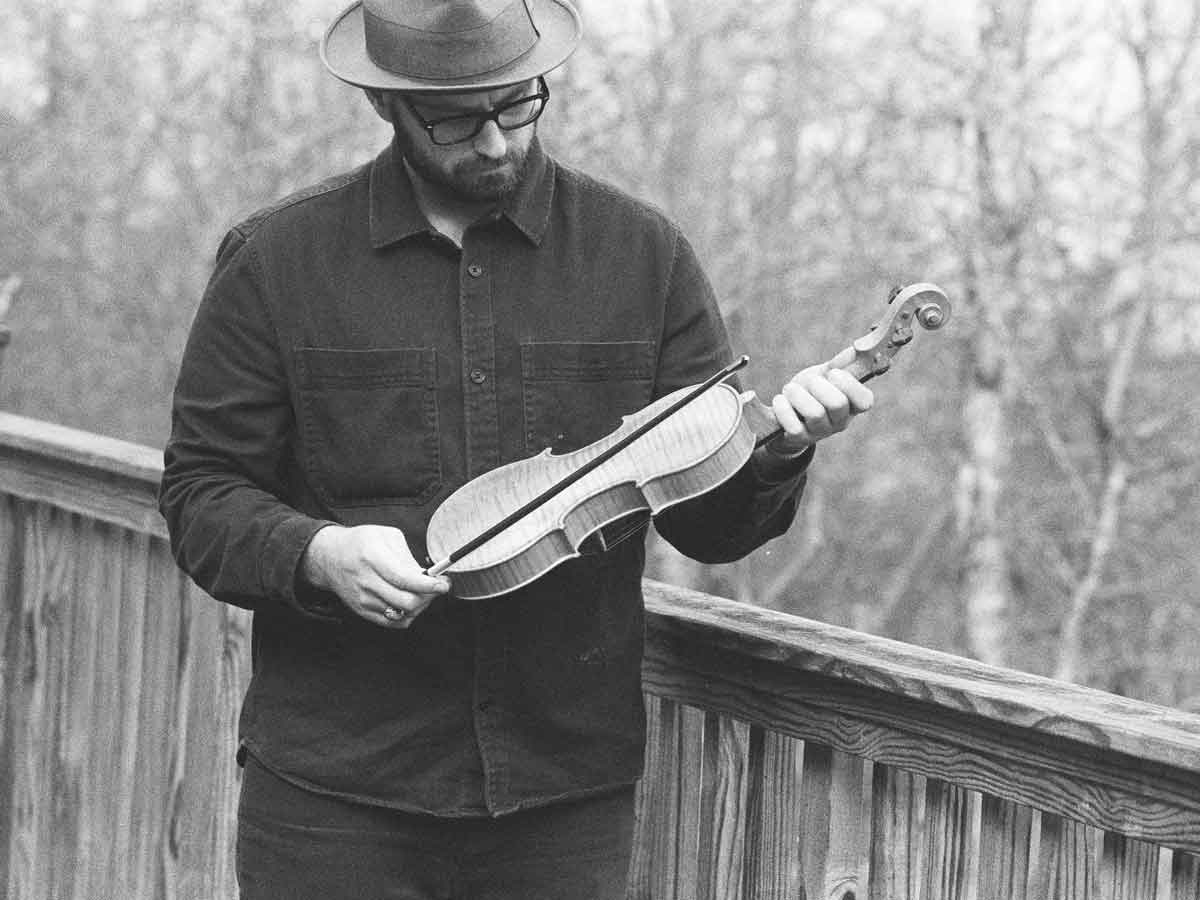 Amid the evening whirlwind of friendly faces and hearty banter at Boojum Brewing in downtown Waynesville, John Duncan sips a craft ale, pauses momentarily, and ponders just what it means to be a conduit for the sacred traditions of Southern Appalachian music in the 21st Century — it's preservation and, ultimately, it's perpetuation.
"You know, the big thing that pulls me in all comes back to the rhythm — this sort of captivating sense of rhythm," Duncan said. "Whether you're talking about bluegrass or old-time music, or Scottish and Irish tunes, I think it all comes together around the idea of 'the dance,' which is so primal. Rhythm is so primal, and that's a big thing for me — making that ancient connection between human beings in this inclusive nature that is music."
At 35, Duncan, a Macon County native raised by musical parents who were folklorists, has risen through the ranks, to where nowadays he's regarded as one of the finest fiddlers and multi-instrumentalist talents in the vast bastion of melodic talent and artistic depth that is Western North Carolina and greater Southern Appalachia.
In the early days of the 2020 shutdown and ongoing pandemic, Duncan, alongside his West Asheville roommates and friends (other renowned regional musicians), sat in front of each other (and several microphones) within the humble abode to jam an array of traditional tunes (and one cover by Gary Harrison during a 4:30 a.m. pickin'-n-grinnin' session), with Duncan casually hitting the record button to mark each occasion.
What has resulted from those impromptu gatherings is Duncan's latest album, "Asheville Fiddler," an acoustic time capsule if you will, this poignant, more so beautifully captured, snapshot of paths crossing at a particular time and place, and juncture of lifelong friendships between fellow musicians in our backyard — this ode to the musical traditions of Appalachia, past and present.
And at the center of this record is Duncan himself, this enthusiastic, vibrant beehive of creative juice and fervor, whose mind is constantly mulling over ideas for songs and instrumentals — the wheels of hard work cranking along like a factory wall clock, the bounty of his pursuits always plentiful and pure of heart in its ever-evolving intent.
WNC Travel Guide: You were exposed to Appalachian music and culture from a very early age. But, where does your love of that sound and craft begin for you?
John Duncan: When I was younger, I wasn't really into it at all. It was my parents' thing, you know? When I was five, they tried to force me into Suzuki violin lessons. So, I did that on and off for a little while, but it was intense.
And then, I remember seeing [the late guitar icon] Doc Watson at Western Carolina University when I was eight or nine years old. I remember it feeling like this big event that everyone was excited for, where our whole family was going — this thing that felt very special.
But, everything changed when I was 17 and went to the Swannanoa Gathering [at Warren Wilson College]. It's this huge gathering of all these great acoustic players, where everyone knows the traditional ballads and dance numbers. And at the time, I was starting to really get into [the "Father of Bluegrass"] Bill Monroe.
At the Gathering, I met these teenagers my age, who all knew and could play these traditional songs. And I so wanted to be able to play along with them, to hang out and make that connection. So, I got the bug — I went home to practice and learn all of these songs on my own, to be able to play with others.
WNCTG: Tell about the Dryman Mountain house, the place where you recorded the "Asheville Fiddler."
JD: Even though I was born in Asheville, the music community there has had such a huge impact on my musicianship. I recorded the album during the shutdown in 2020. At that time, I was living in West Asheville, in this home known as Dryman Mountain.
Everybody that lived in the house was a musician and everyone that would come through was a musician. So many great players, like Sarah Gwendolyn, Jackson Grimm, Daniel Ullom, Bridger Dunnagan, and others.
When the shutdown happened, I was supposed to be heading out on a 30-day European tour with [Australian bluegrass star] Kristy Cox. Everything was cancelled, and I just found myself sitting in at home, wanting to play music.
And we'd all be at the house just jamming out together for hours, all while I'm recording what we're doing. We're surrounding by a community of such creative people, and that was a very special time in my life — in all of our lives — where it was just us together playing for the sake of playing.
With this music, you just keep going down this rabbit hole where, this many years later, I'm constantly uncovering songs to learn and things I love about it — it's a lifetime journey of discovery.