Travel Features
Craft beer catalyst: Mountain Layers Brewing celebrates five years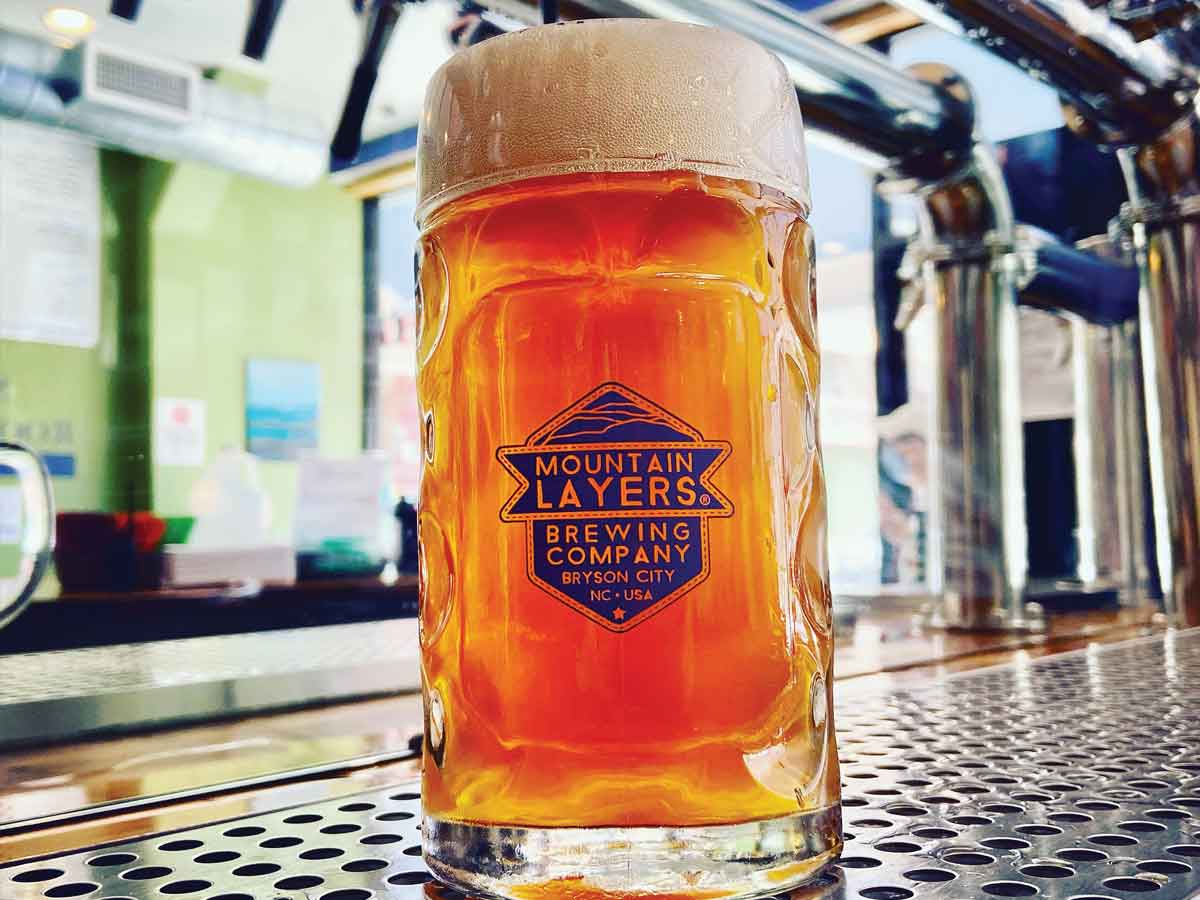 It's early Thursday afternoon, and the two-story taproom of Mountain Layers Brewing in downtown Bryson City is buzzing.
"We feel very blessed to be here and live in this part of the country," said Mark Pettit. "What we love about this brewery is seeing our regulars every day, and also the people from all over who visit Bryson City once or twice a year, where they always make it a priority to stop in."
Co-owner of Mountain Layers alongside his wife, Kim, the Pettits have become a staple of the craft beer and tourism culture in the small mountain town since the Minnesota couple permanently relocated to Western North Carolina and opened the establishment five years ago.
Situated on Everett Street next to the Tuckasegee River in the heart of Bryson City, the seven-barrel system brewery itself is cradled by two taprooms and a large rooftop patio. On any given sunny day, the property is a beehive of friendly faces and hearty banter, all swirling around pint after pint of craft beer being slid across the bar counter.
The initial seed for Mountain Layers was planted when the Pettits were contemplating what to do and where to go once Mark was ready to retire. They'd already been roaming around the Great Smoky Mountains for over 15 years at that point and bought a cabin not long after their first visit. But, what next?
"Back then, Southwestern Community College in Sylva had a craft beer program, where you could learn how to brew beer, sell beer, and work in the industry," Mark said. "So, I took a chance and jumped on the course. I loved what I was doing and started interning with breweries around the region."
By early 2017, Mountain Layers was putting the finishing touches on its brewery, opening on March 31. From there, it's been a continuous and ongoing process of updating equipment, tweaking recipes and expanding upon the ultimate vision of the company.
And, like any good brewery worth its weight in salt (or in this case, hops), the Pettits make great strides in being a place of positive change and growth in a community where they've put down deep roots. One of those initiatives at Mountain Layers is its popular "Community Giving Program."
For each "Beer of the Month" selected, Mountain Layers gives the customer a "coin" worth 50 cents to one of six local nonprofits. There's six Plexiglas containers in the brewery where customers drop the coins in for the nonprofit of their choice, to which the brewery then counts up the coins at the end of the month and makes a separate donation to each of the organizations.
"We're grateful and glad the community has embraced the brewery, where we now have 11 employees, and not only us, but our customers also care about our employees and their well-being," Mark said. "It can be hard for a small business to try to give as much as you can. But, we believe that if you take care of the community, then the community will take care of you."
With its fifth anniversary now in the rearview mirror, the Pettits can't believe it's already been half a decade. And yet, the movement of time is apparent and heartfelt, especially when your walk up the stairwell to the patio, which is now covered in police and fire department patches giving by visitors from across the country and around the world — this large structural wall that was merely blank and empty on day one of this operation.
"It's a very special thing to have this place where people feel comfortable, a place to come and relax," said Mark Pettit. "Folks walk in and come to enjoy each other's company. You hear the sounds of the people, of the conversation, of live music in the background — it's exact what we had hoped for."