Travel Features
The Chef & The Baker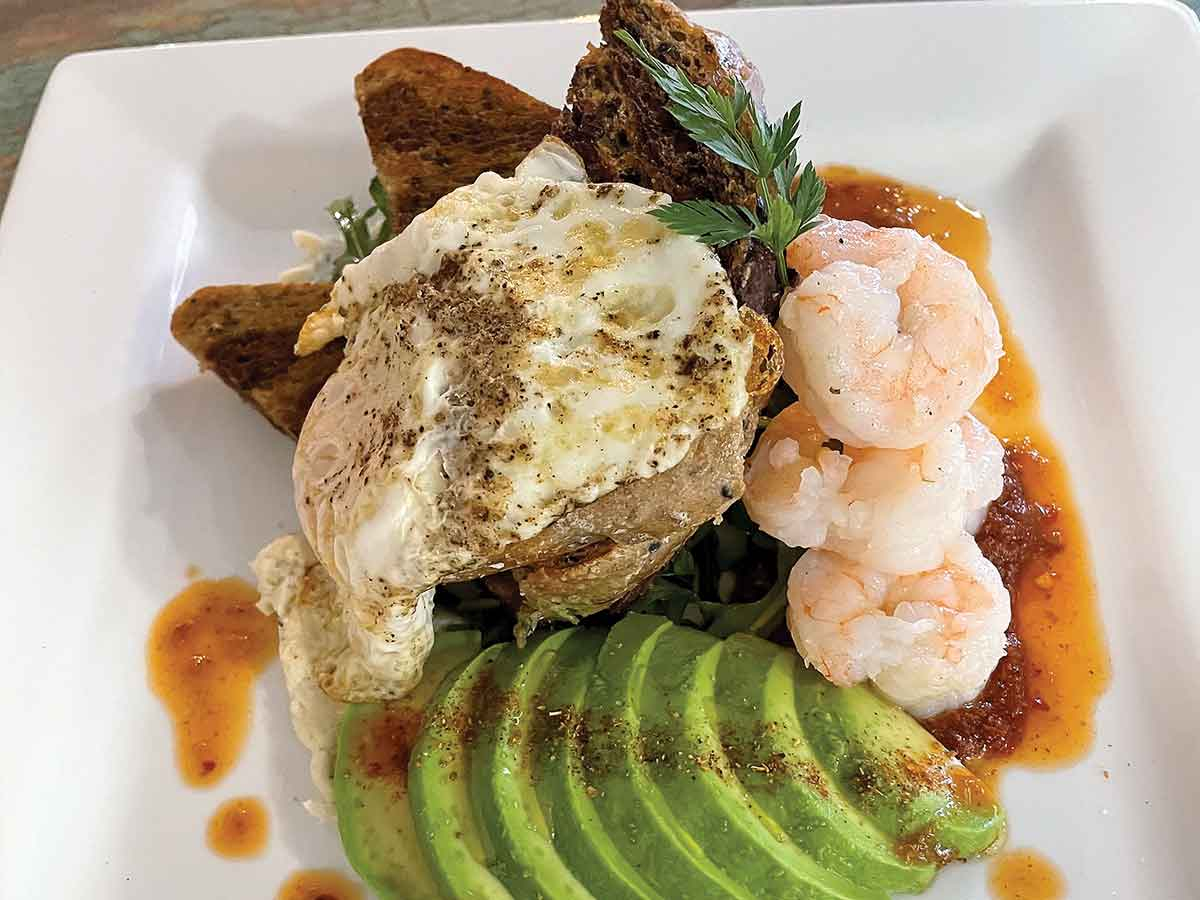 September Burton and Taylor Miller opened The Chef & The Baker in Maggie Valley in January 2022. They are a talented couple boasting a multitude of culinary skills. We sat down with September for a Q&A where she shared a little about their lives and the story of their new business.
WNC Travel Guide: Where are you and Taylor from and how did you meet?
September: We're from Colorado and met when we started working together at a restaurant. He was executive chef and I was an independent baker.
WNCTG: When did you move to the area?
September: We moved here in November 2021 and opened the restaurant in January. We expected it would be about a year before we were able to open our own place but we actually got up and running in only about 6 weeks.
WNCTG: Is your background in culinary arts?
September: I did four years in the navy as a cook for admirals and when I got out, I went back and forth between studying nutrition and culinary arts. I went the nutrition route for a while. I learned how to keep food healthy so we can keep our bodies healthy. That's when I got into sourdough baking, which uses natural leavening and is much healthier for the body and the digestive tract, and it also tastes delicious. I also bake custom cakes without using any artificial dyes, refined sugars or other unhealthy, unnatural ingredients. The bread is where my heart is though.
WNCTG: How did you come up with the idea for The Chef & the Baker?
September: The initial idea was Taylor's. He's highly creative and it started out almost as a joke but quickly became something we talked about frequently and started dreaming up. Even in Colorado we always worked well together and have different and complimentary strengths. One of our first collaborations was where I would pick a country and bake a traditional bread from that region and Taylor would create an accompanying butter, chutney, or other spread. We realized how well our skills blended and thought it would be fun to open a restaurant like this one. When we first came up with the concept, we were going to serve breakfast, lunch and dinner, but I think we are going to just stick with breakfast and brunch.
WNCTG: How are you settling into the Haywood County community?
September: We are connecting with other business owners, getting to know people in the area, and working hard to meet with local farmers and purveyors. We've had such a warm welcome from both locals and visitors.
WNCTG: Is it hard working with your partner?
September: Mostly it's great. There can be challenges but we agreed early on that we would each focus on the other one's strengths, both in the kitchen and on the business side of things. We do pretty well at remembering this and allow each other the freedom and creativity to be ourselves. Most of the time you'll find us laughing, goofing off, and dancing to great music in the kitchen.
WNCTG: What is something you would like customers to know about your business or products?
September: We are very particular about the products we use. For instance, we make everything in-house including ketchup, hot sauces, aiolis and other sauces. We are focused on showing people that we're beyond farm-to-table, which is a term that's become a little cliché and watered down. We shop at farmers markets and source local produce, meats, and even spices. The flour I use is North Carolina grown and milled fresh to order. We put so much care and passion into the food we make, and we hope people can feel that when eating our dishes and breads.