Rumble
Fishing Heaven
Wednesday, September 13, 2023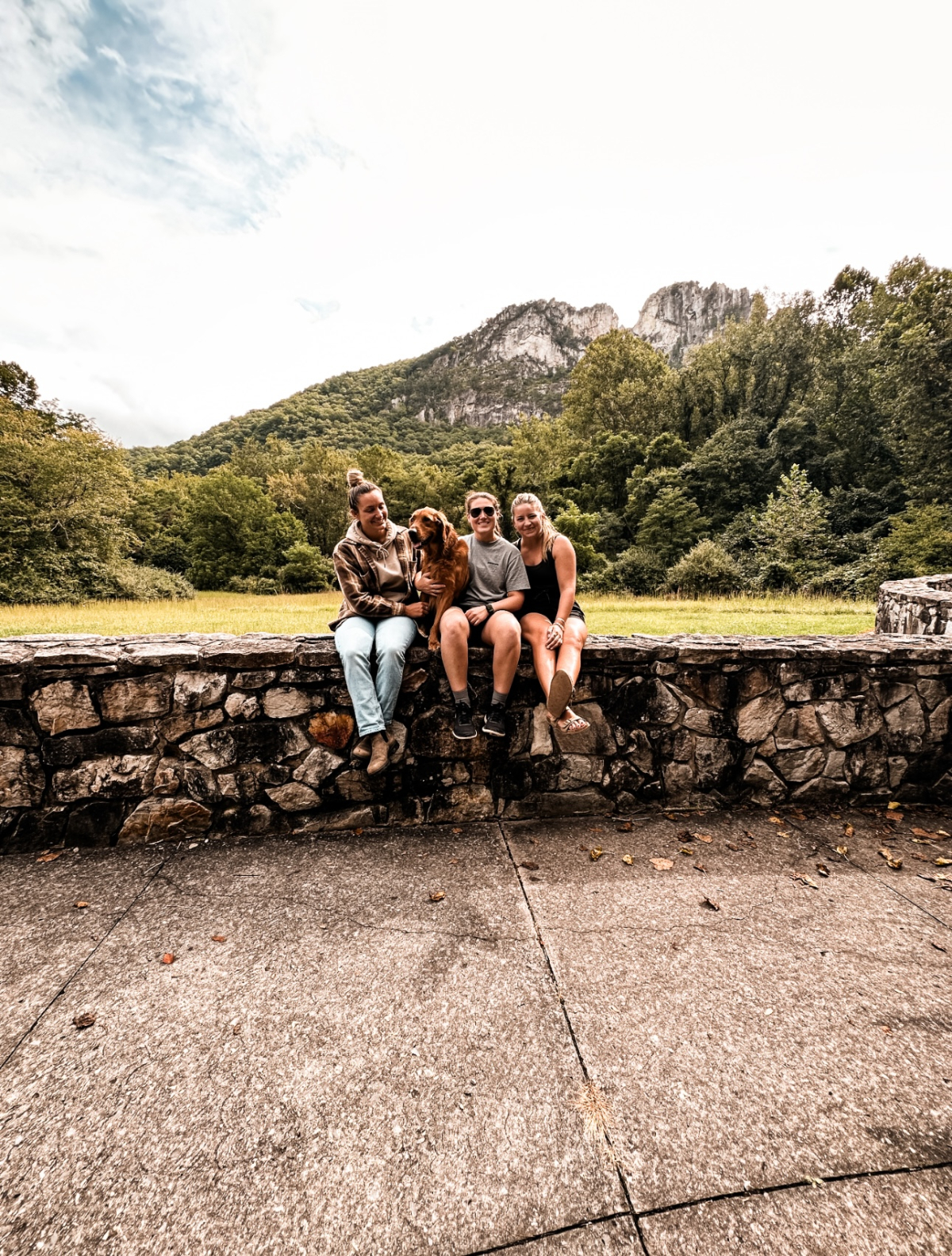 Something we have done quite a bit of this year is gone fishing.
That isn't something I ever thought I would say about myself because truly I have the shortest attention span when it comes to fishing and I am not sure how anyone has the patience to take me with them. The one thing that always draws me in for more is the promise of time spent outdoors, somewhere beautiful and potentially somewhere I have never been before. Last weekend we were lucky enough to spend a couple days fishing in West Virginia, and for all of the bad rap it gets, it never fails to be absolutely gorgeous.
At this point we have been to West Virginia a handful of times and it has this feeling of home even upon going for the first time. Something about spending the weekend in the woods, on the farm or, just with people who welcome us with open arms, has made the trips to West Virginia one of our favorites. We count down the days untiil we go back for food we don't usually get, views we can't get enough of and time spent with minimal internet connection, We can just shut our brains off and as we like to say, "be country boys."
When we went this past weekend, our WV family booked a cabin in Smoke Hole and took us around to Seneca and Eagle Rocks. While we didn't have time to fit in the hikes that we wanted to — between the rain and the time spent fishing — we still got to experience some amazing views. We got to fish under Eagle Rock and if you have yet to experience the crystal clear waters there, I have to say you're missing out. I couldn't believe how beautiful and refreshing the water was, so much so that we happily waded in barefoot to fish the deeper spots of the creek.
One of our favorite traditions is stopping by a hole in the wall for lunch, particularly if there is a sign on the building offering hot dogs. On our way out to the fishing spot we stopped for some bait, running into a little mom and pop shack that had snacks, drinks and some local artwork for sale. When we left we took note of the "hotdogs and homemade chilli sign" on the door and on our way back to the cabin after four hours of fishing we stopped in for a hot dog and a cold soda. The homemade chili had a sweet heat and the hotdog was the kind of satisfying only bad-for-you-but-good-for-the-soul food can bring after an early morning and hours spent outside.
As we sat in the rocking chairs on the front porch of the shop, enjoying a little afternoon warmth before another storm rolled in, I couldn't help but relish in the joy that a simple hot dog and sunshine can bring to the soul. We spent our three days fishing, playing in the rain and catching up with family. It made coming back to reality hard but we came with a refreshed mind and lifted spirits.