Rumble
Frolicking in Frog Level
Wednesday, August 16, 2023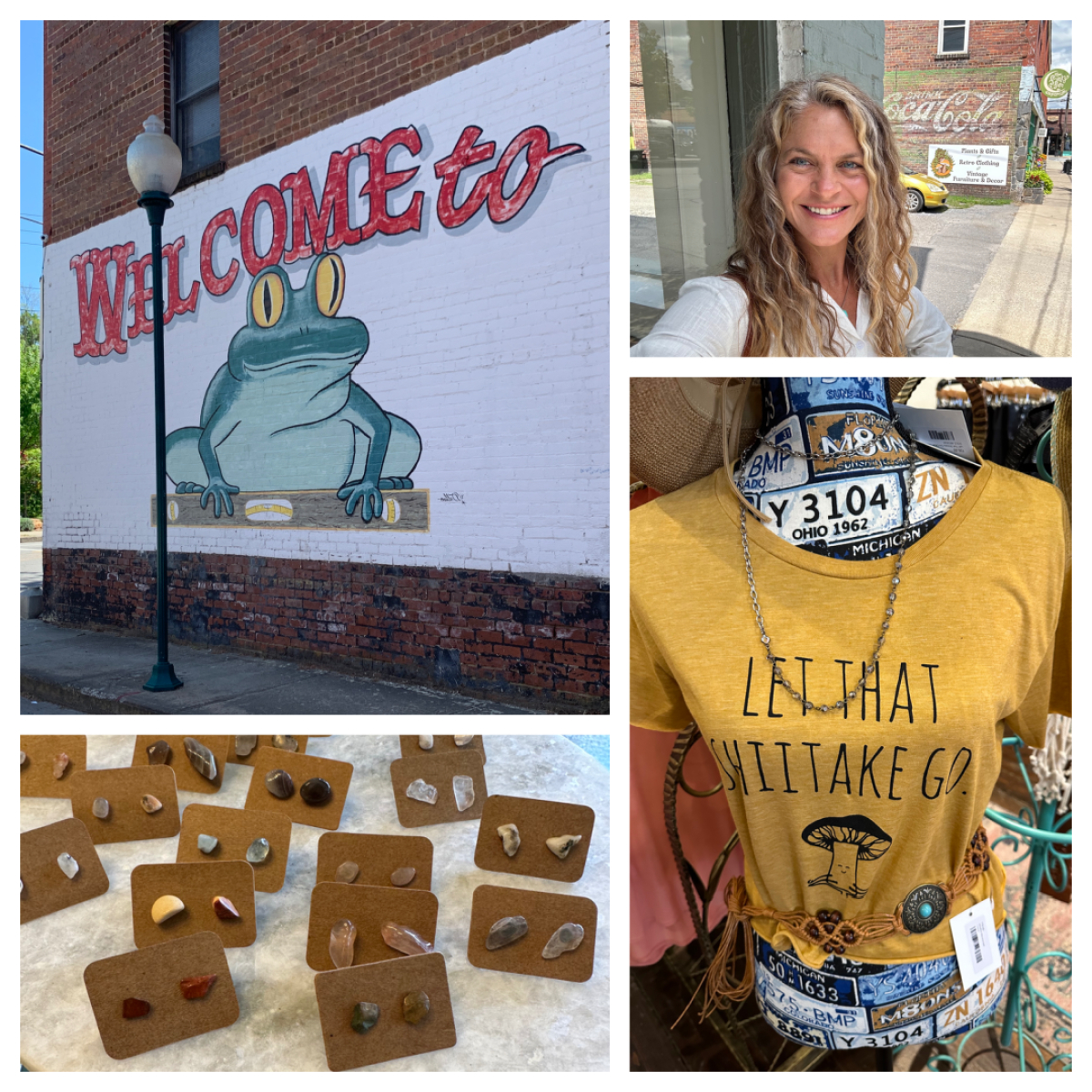 It's been almost 20 years since I first stumbled into Frog Level, the area of downtown Waynesville located along Richland Creek. At the time, I was an intern at Waynesville Middle School but living in downtown Asheville. A friend and I ventured over to Haywood County one Saturday so I could show off its scenic beauty. After a morning of hiking, we found ourselves at Panacea Coffee Company. This would become the first of many work sessions, coffee dates, and other meet-ups at this beloved coffee shop. It's even the location of our annual Smoky Mountain News Christmas party.
Over the pat two decades, I've watched Frog Level grow into a flourishing, vibrant subsection of Waynesville with its own vibe and culture. Over the couple of years, it's begun to thrive. It seems that each time I drive through, I think, "Oh, wow! I didn't know that store was there."
One day recently after many hours of sitting at home working on my computer, I decided to get out and do a little solo shopping in local stores. Lately I've been doing a lot of back-to-school purchasing for the kids but haven't really done any shopping for myself.
I visited two different stores that day in Frog Level and was so impressed with both that I wanted to share my experience with our Rumble audience. The first place I stopped in was Funky Fern Emporium. I was very impressed with their wide selection of lush green plants, local art, handmade jewelry, fun stickers and their selection of crystals, oracle cards and other cool metaphysical items. They even have a vintage clothing section in the back if you're a person who love thrifting. After purchasing a cute tank top, earrings and an oracle deck, I crossed the street and entered Soul Sisters.
I know the owner but we hadn't seen one another in many years so it was a cherry on top to walk in the door and see her smiling face standing in front of me. After a hug and catching up, I began perusing the many shelves and racks of cute clothes and accessories. I admittedly have a unique bohemian style and Soul Sisters is right up my alley. I'm going to have to allot myself an allowance each time I visit.
Cultivate Garden Shop is another new store in Frog Level, and along with the newbies, you have the staples such as Panacea and Frog Level Brewing. A well-known hub for coffee and beer, Frog Level has also added live music to the list. ADAMAS Entertainment recently established The Lineside, a live music venue boasting a state-of-the-art sound system and an intimate atmosphere.
If you're in Waynesville anytime soon, don't forget about our little sub villages like Hazelwood and Frog Level. Although I love Main Street, it's not the only fun area our town offers. For locals who tend to get set in their routines, be sure to remember our local stores. Venturing out and exploring some new retail shops may be exactly what you need.