Rumble
Scoop, there it is! Hendersonville Ice Cream Trail Debuts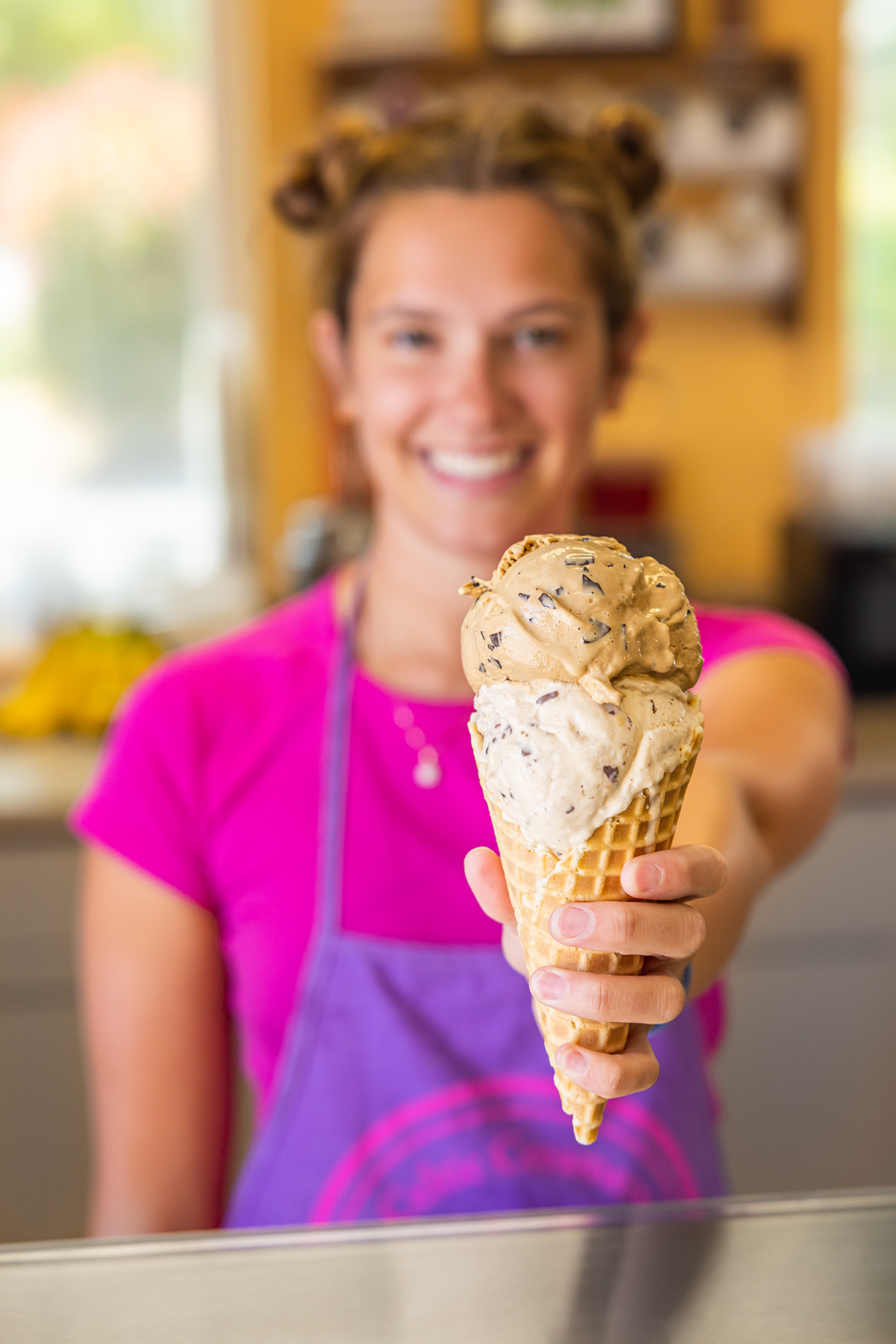 HENDERSONVILLE, N.C. – The newest trail in the Blue Ridge Mountains churns out tasty adventure on a daily basis.
Chill-seekers follow the Hendersonville Ice Cream Trail to 12 locations serving homemade and brand-name ice creams, frozen custards, frozen yogurts, banana splits, milkshakes and sundaes, as well as authentic Mexican sorbets and paletas (ice pops).
The idea for the trail, which debuted June 1, came about by chance when ice cream was served during a countywide tourism meeting in 2022 and tourism director Michelle Owens pointed out the abundance of ice cream available in Henderson County. Later, almost on a whim, she presented an ice cream trail concept to focus groups, and the response was off the charts.
"Some of the best things in life are happenstance," Owens says. "Nothing is universally loved, but ice cream is about as close as it gets."
The timing is also serendipitous because the state legislature officially declared 2023 the Year of the Trail in North Carolina.
"Year of the Trail celebrates all the outdoor trails prevalent in our area, but the Ice Cream Trail is the one you'll want to get on after completing the others," Owens says. "Who hasn't earned the right to enjoy a scoop of ice cream after a long hike, trail ride or paddle? Or two scoops?"
Several trail locations make ice cream from scratch, including McConnell Farms. Owners Danny and Kathryn McConnell began in 1999 by producing strawberry ice cream with an antique hit-and-miss engine attached to a 20-quart Amish freezer. The McConnells have since attended four ice cream schools and significantly upgraded their equipment and output.
"We have a high butterfat recipe, and it is very decadent," Danny McConnell says. "We use the best ingredients that we can find. Our mixer turns slower, putting less air into the product and making it denser."
McConnell Farms generally carries 14 flavors made with fruit and other items from the farm, like cherries, blackberries, raspberries, peaches, figs, honey and ginger. Danny is also known for concocting unusual combinations like rum raisin, blackberry chocolate chip and fig mascarpone.
Piggy's Ice Cream is the granddaddy of Hendersonville's ice cream scene. Harry Thompson and wife, Sallie (nicknamed "Piggy"), opened it in 1979. It's now run by their son Jeff and his wife, Elaine. Piggy's serves 24 to 30 flavors daily. Tried-and-true flavors are supplied by Mayfield, and the fancier flavors come from Blue Bell.
Baabals has the largest daily selection of ice cream on the trail with 36 flavors, along with 40 flavors of milkshakes. Sundaes, banana splits, floats and homemade desserts are also specialties.
Celtic Creamery dishes out extra-thick Irish-style ice cream. Everything is made fresh in-house, including waffle cones. The Hogan family regularly visits Ballybunion, Ireland, where they fell in love with McCarthy's Ice Cream and worked with owner Joanna McCarthy to duplicate her recipe's amazing texture and taste in Hendersonville. Celtic Creamery also has freshly cooked mini donuts sprinkled with powdered sugar or cinnamon sugar.
Other trail highlights include warm, fresh waffle cones made daily at Luv Ice Cream, paletas and chamoyadas at both El Rio Ice Cream and La Vida Loca Ice Cream, and the Redheaded Monkey Shake at Karolina Kremes. Named for owner Lee Spearman, the shake includes peanut butter, banana, and chocolate ice creams and is topped with a cherry.
"The trail highlights mainly local shops, sprinkled with iconic stores that visitors look for," Owens says. "Because there are stops on Main Street, out at farms and everywhere in between, the experience takes you beyond ice cream to all that's great in Hendersonville and Henderson County."
For more info on the Hendersonville Ice Cream Trail, call (828) 693-9708, or visit them online.