Rumble
The Truth About Endometriosis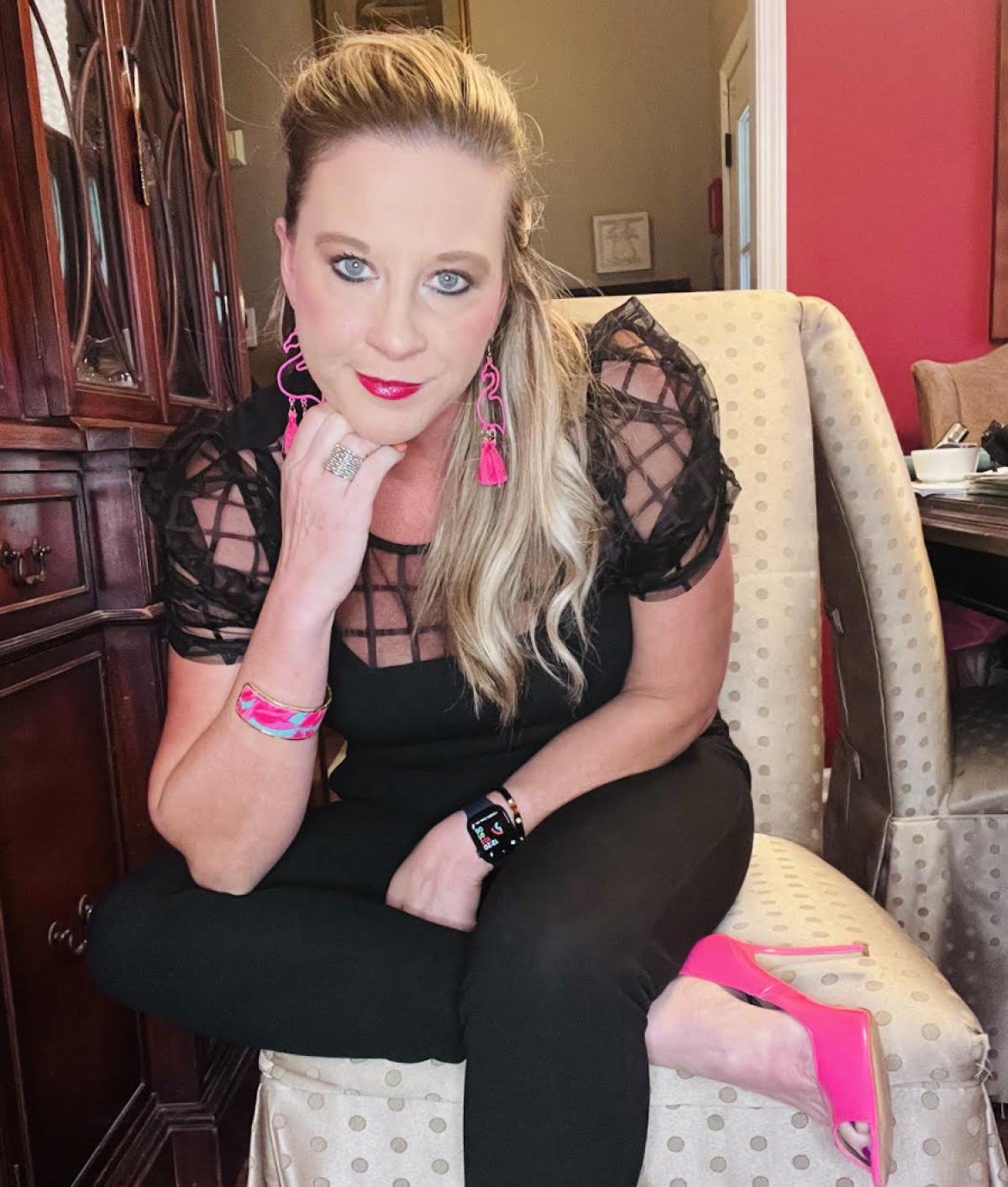 Jennifer Winney has lived in Upstate South Carolina her entire life. Growing up, she was exposed to real estate through her family's ownership of a number of properties. Building upon these early experiences, she is now a successful real estate agent at Coldwell Banker Caine in Greenville. She loves getting to know her clients and helping individuals and families find a place they can call home. Aside from her professional endeavors, Jennifer is passionate about spending time with her family, working out and raising awareness about endometriosis. With endometriosis being something that impacted Jennifer's life and the lives of many other women, Rumble sat down with Jennifer to learn more about this complicated condition.
Rumble: How did you come to be associated with endometriosis awareness?
Jennifer: The hard way. I've had endometriosis for over 20 years. I will say I'm in what I call remission for the past six years. After years of multiple doctors and seven surgeries that failed and were not what I needed, I decided to never stay silent about this horrible disease that affects 1 in 10 women. I lost organs due to the mistreatment of doctors.
Rumble: Are certain women more predisposed to endometriosis than others?
Jennifer: No. Both women and men can get endometriosis, but it primarily impacts women. This disease takes anyone as a victim. With it taking typically 10 years to get diagnosed you have a lot of lost time for proper care. Some people are as young as 12-years old when they first experience symptoms. I was someone who had horrific periods from the beginning. One of the worst times I can remember is having to wake my husband to say I ruined the sheets and needed to change the bed lines and shower in the middle of the night. The amount of blood was terrifying.
Rumble: What are signs women need to look for when it comes to endometriosis?
Jennifer: Every woman can have different symptoms that affect them in different ways. Heavy bleeding is a primary symptom. It's not normal to go through a thick pad in less than an hour. Cramps that make you sick to your tummy or back pain that will bring you to the ground are aso signs. Vomiting with a period is not ok or normal. Severe headaches and my personal one that I would tell women is don't let doctors dismiss "butt pain" it can be endometriosis. I was lucky that during my last surgery the endometriosis was removed right before it penetrated the bowl.
Rumble: What's the typical treatment plan?
Jennifer: Ladies, don't let doctors talk you into birth control. It will at best only mask the pain for a while. The endometriosis will still continue to grow and cause more damage. The gold standard of care is excision surgery with a skilled surgeon. Only 100 doctors in the world perform this particular surgery. We are lucky enough to have The Center for Endometriosis Care in Atlanta. My surgeon was Dr. Sinervo who is also the medical director. My surgery took 4.5 hours. You have to think of it as pulling a weed from the root instead of just using a spray. The spray would be like an ablation. Ablation takes 45 mins in comparison to the length of excision.
Rumble: What is the prognosis for endometriosis?
Jennifer: The sad thing is we have little to no funding. Excision surgery is not coded for insurance. Until we can change statutes we will continue to have women who suffer for no reason. The brightside is we do have Excision. More women need to be better educated about their health and more doctors, as well as the public in general It's more than just a bad period. Its a debilitating way of life.
Rumble: What advice would you give women on this topic?
Jennifer: I would recommend being your own advocate. You can join helpful Facebook groups like Nancy's Nook or my group (Endo Princess Advocate, Teach, Connect). Find a skilled surgeon and don't waste years with doctors who are not skilled in this area. You may have to pay out of pocket a good bit, but I think most agree that quality of life is most important. I would also say women's health is so important and not seen as such. Stand tall and fight for better health care! We deserve it.