Rumble
4 Reasons to Plan a Staycation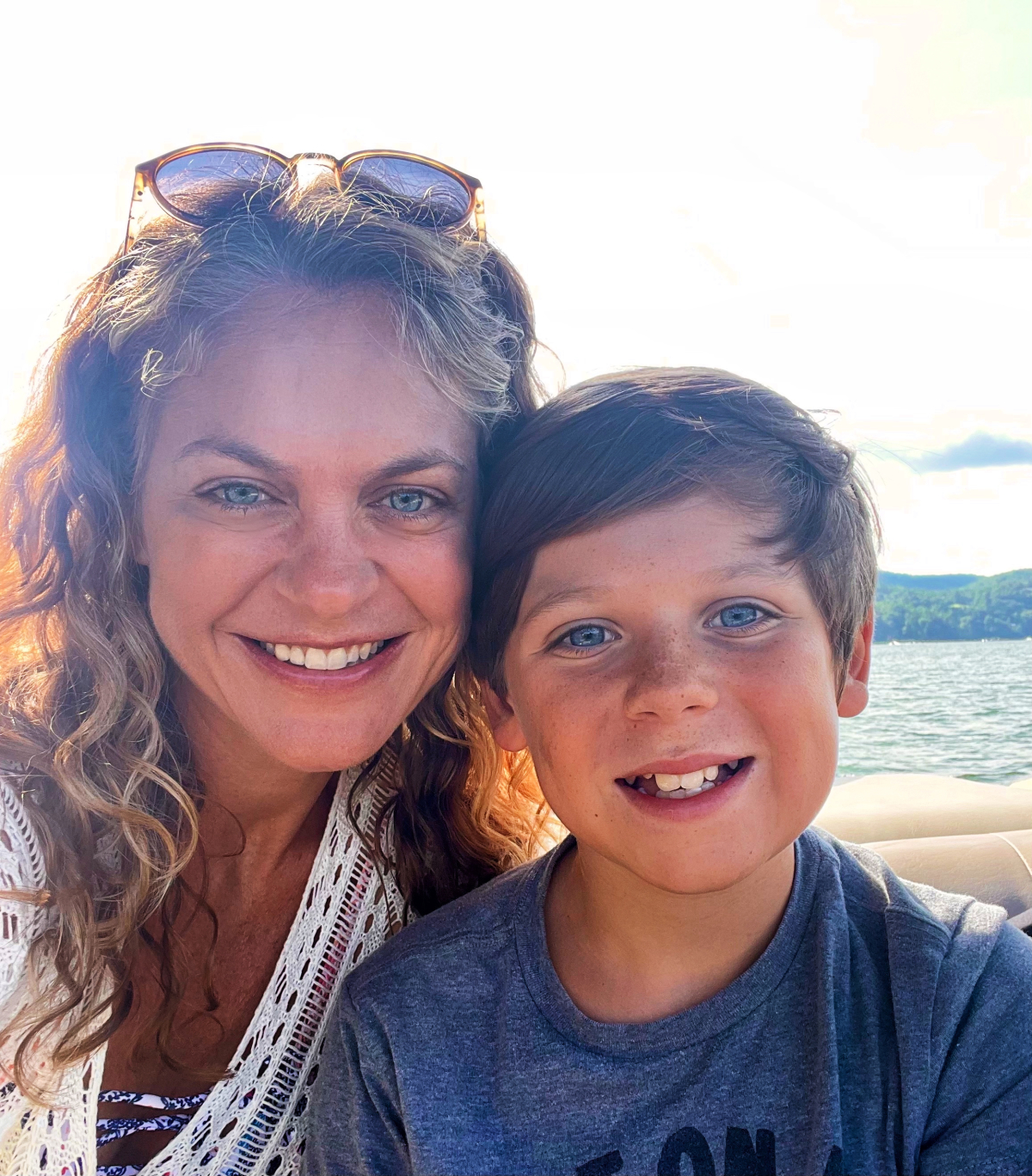 Currently three of the four kids in our house are out in the woods participating in an experience called Wilderness Trail. They are completely off the grid for five days. That leaves my 11-year-old at home for the week by himself. I batted around the idea of going on a trip with just him, but instead, decided to stay in town and enjoy a few local and regional attractions.
People travel from around the globe to visit the Smokies and the Blue Ridge, so why not explore our own backyard in the form of a staycation? Many of us aren't very intentional about doing touristy things in our own areas because we're too busy managing the daily grind. But this week, I decided to be purposeful with our schedule and really try to enjoy all that this area has to offer.
Our agenda includes activities such as horseback riding at Smokemont, going to a Asheville Tourist game, playing mini-golf in Maggie Valley, frolicking around downtown Asheville, hiking, utilizing the activities at Lake Junaluska Outfitters and more. Last summer we did a few mini-staycations such as renting a boat at Lake Glenville. That was a very fun experience if you're never tried it. Since Rumble publishes on a Thursday, we are still in the middle of our agenda and are having a blast. It's not just my personal opinion that a staycation can be as fun as a vacation. There's actual research and other anecdotal data to back me up. Below I offer four reasons, everyone should consider a staycation.
Less expensive: By not traveling to far away destinations, you can save money on transportation and lodging. The trick is to make your home feel different than it normally does. For instance, if you don't often eat outside, this would be a great week to string up some lights and eat al fresco. Maybe try a few new recipes, play games outside or set up a movie screen outdoors. Speaking of food, if you don't like cooking, use the money you save on transportation and lodging to try out several new restaurants in neighboring towns or cities. Since you're not staying somewhere new, attempt to make your home feel a little more unique and exciting.
More time: With no or minimal travel time, you have minutes and hours to relax, be with your friends or family, and enjoy many sites or attractions in your own area. Some people enjoy a staycation because their jobs or schedules makes it a rarity to simply be at home all together. Enjoy this special time and make the most of it. Further, since you're not traveling, you may not have to take as much time off work and you can save those PTO days for a future venture.
Offers a new perspective: By pretending like you're a tourist in your own town or region, you gain a different perspective on things. I know that's true for where we live. If I simply Google "fun things to do in the Smoky Mountains" or "fun things to do in the Blue Ridge mountains," a slew of options pop up. I believe it's important for family members of all ages not to take their hometown for granted. Sometimes looking at "home" from a different perspective bolsters gratitude for everyone.
More relaxing: Traveling is fun. Believe me, I love planning a big trip, looking forward to it and then relishing every moment. But, if we're honest, there's also a little stress involved when it comes to planning an extravagant vacation and making sure everything is perfectly planned out and that everything unfolds as envisioned. It's especially challenging if you're dealing with jet lag and have to give yourself a day or more to acclimate to a new time zone. By staying in your own home and adventuring in your greater "backyard," things feel a little more relaxing.
Although we miss the other kiddos and are very curious how their wilderness adventures are going, we're thoroughly enjoying our staycation. There are numerous other agenda items we could've added to the list but just couldn't fit everything in during one week. Plus, there are some activities we want to wait and enjoy when we have all the kiddos. If you live anywhere in the Smoky Mountain or Blue Ridge area, I hope you know what an incredible place this is and that we have a massive playground in our own backyard. If you have a staycation planned for the future or are thinking of doing one, I hope you enjoy. Remember to slow down and savor every moment.