Rumble
New exhibit at the Shelton House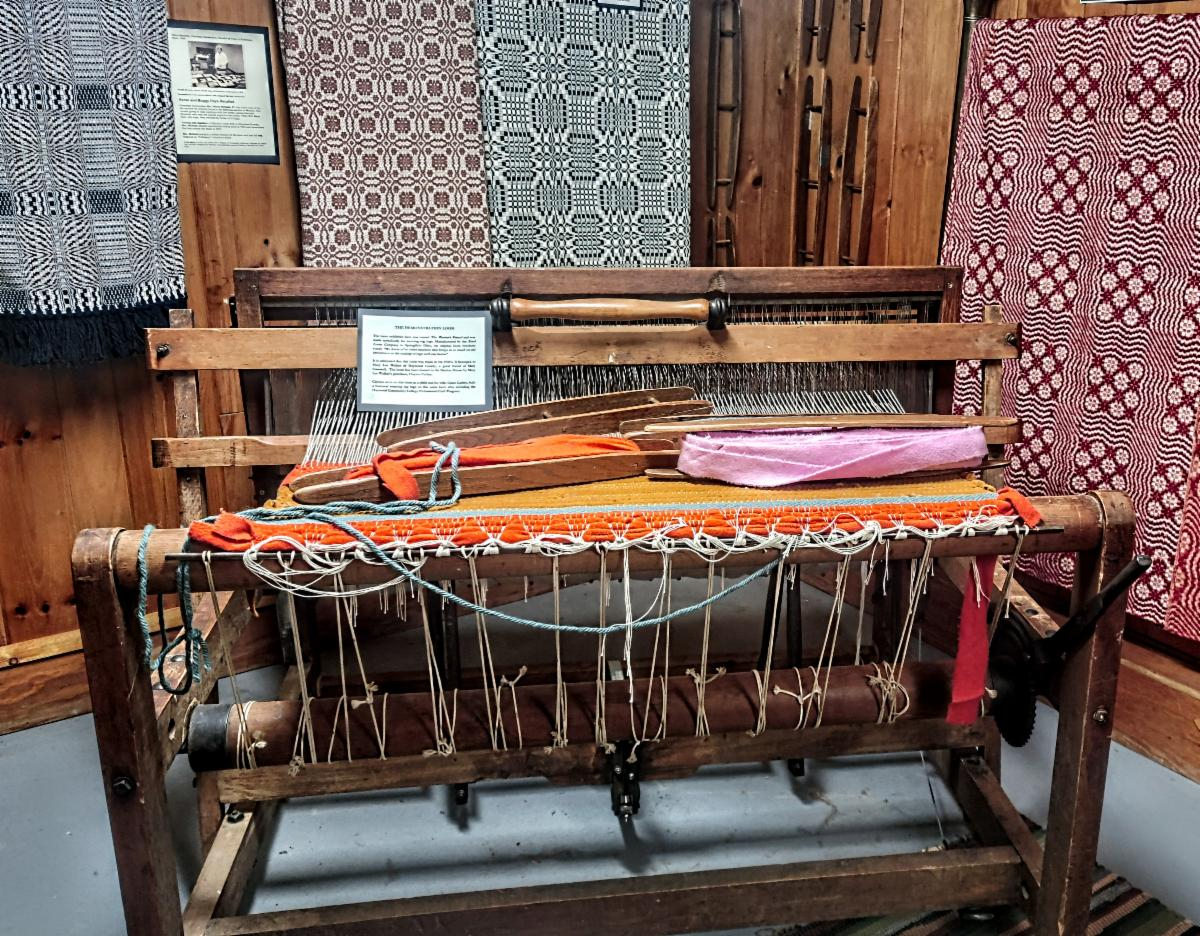 A new exhibit on the history of weaving in Haywood County will open Friday, June 16 at Shelton House — History, Heritage and Crafts (The Museum of NC Handicrafts) during the "Blue Ridge Heritage Weekend" Arts and Crafts Festival.
It will be available to view after the festival when touring the Shelton House Museum. The new exhibit, as well as the "County Crafts" exhibit, "Shelton Diary" exhibit and "From Plow to Pantry" agricultural exhibit will be open and free to tour during the BRHW Event, 11 a.m. to 7 p.m. Friday, June 16, and 9 a.m. to 5 p.m. Saturday, June 17. Enter through the side barn door next to the Monarch Butterfly Way Station Garden.
The new exhibit replaces the "Hauwood County Medical Exhibit" that wa slaunched in 2019. The entire exhibit was daccessioned and given to the Haywood County Historical Society and can currently be seen at the Shook House in Clyde.
Catharine Ellis has been an educator, weaver and dyer for over 40 years. After three decades of teaching the fiber program at Haywood Community College she is now dedicated to studio work focusing on natural dye processes.
Ellis has served on the boards of Penland School of Crafts and the Center for Carft, Creativity and Design. She currently serves on the Board of the Shelton House and was instrumental in helping conceive and display this exhibit.
Clayton and Grace Cathey loaned the loom that belonged to Clayton's grandmother and several other Haywood County weavers and artists have loaned pieces to the exhibit.
For more information visit sheltonhouse.org.