Rumble
Chickpea Feta Salad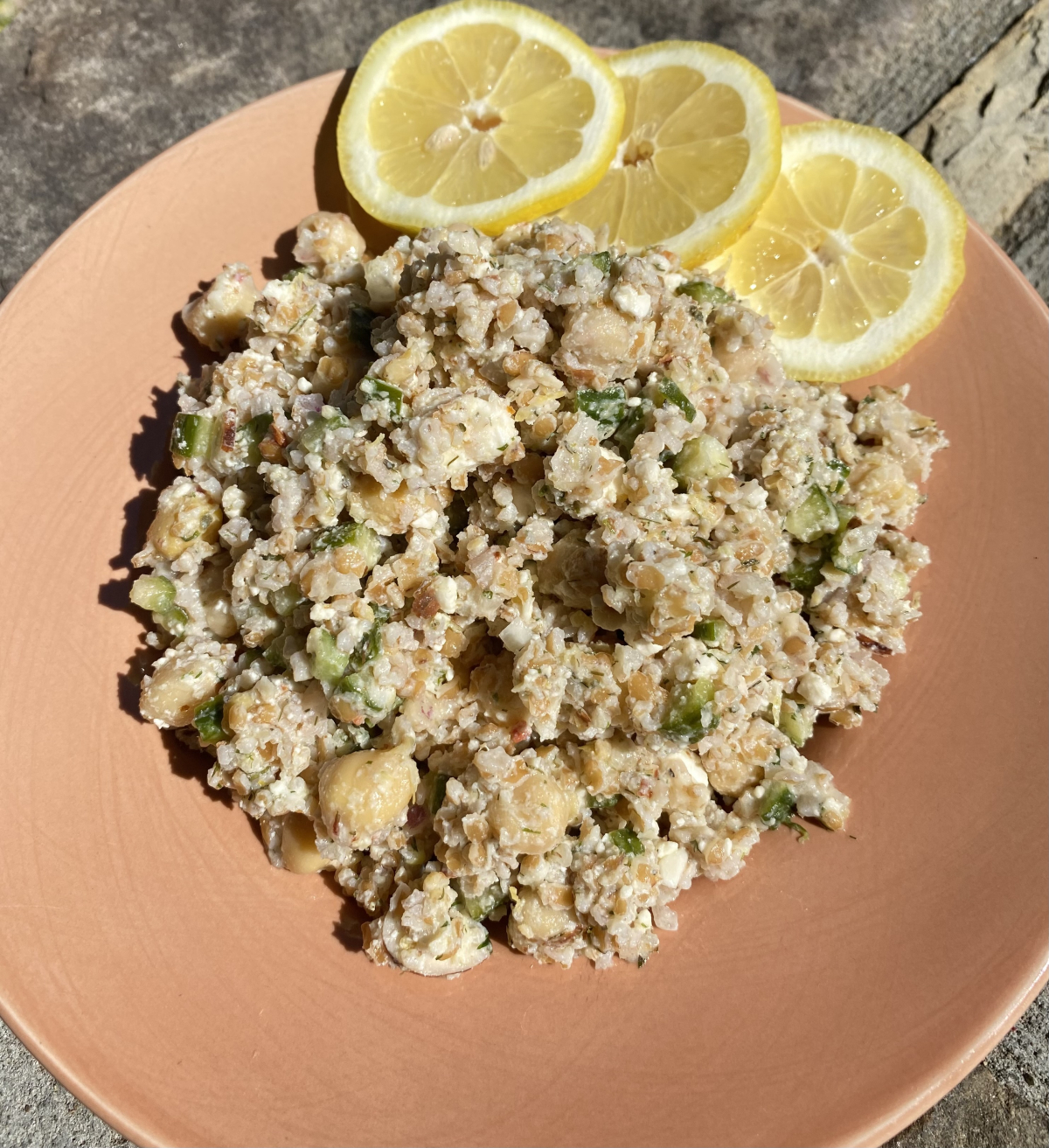 As the weather warms and we have access to more local produce, I am craving all things fresh. With a light lemon/ dill dressing, this salad satisfies that craving completely. It works perfectly as a side dish in a larger meal, but with protein from the chickpeas and almonds, it can also serve as a light lunch or dinner on its own. Try it served over fresh greens for a hearty salad. To make vegan, just leave out the feta cheese.
Disclaimer: these measurements/ ratios are a best guest. Play around with the ratio of ingredients, or just use what you've got to make it happen.
Ingredients:
Chickpeas (2 cans)

Bulgar (or other grain, like quinoa or couscous) (2 cups cooked)

½ Red onion

1 large Cucumber

1 bunch Fresh dill

8 oz. Shaved almonds

1 block Feta cheese

2 cloves Garlic

2 Lemons

½ cup Olive oil

¼ cup White wine vinegar

Salt / pepper
Directions
Cook chickpeas (if using dry beans) and bulgur, and let cool.

Dice onion and cucumber into small pieces.

Mince fresh dill and garlic, set aside.

Combine onion, cucumber, dill, chickpeas, bulgur, almonds and feta cheese in a bowl.

To make the dressing: combine minced garlic, olive oile, lemon juice, lemon zest, white wine vinegar, salt, pepper, dried dill. Shake well.

Add dressing to salad and mix until combined.