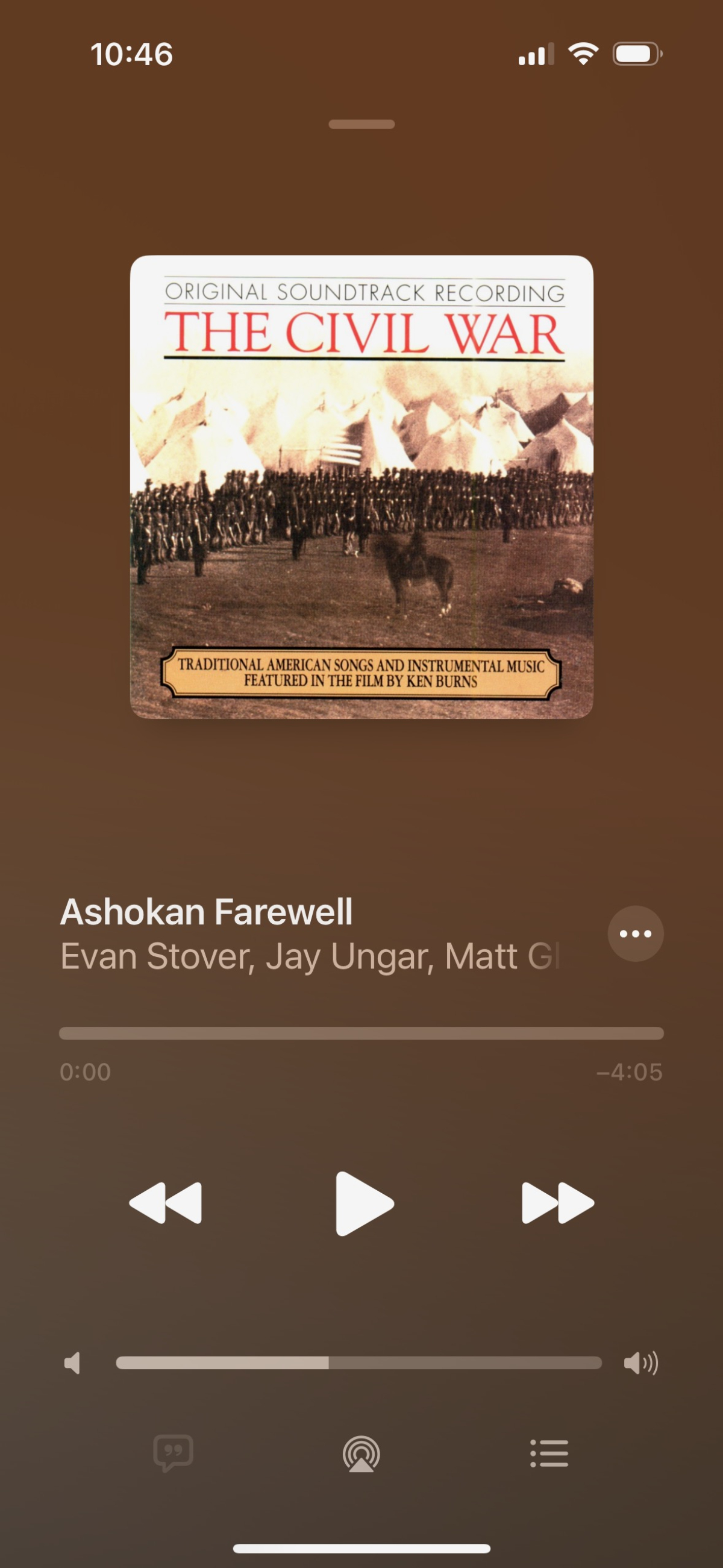 By Sabrina Matheny • Rumble Contributor | We all have music that inspires us or gives us a time and place to reconcile our feelings around our pain. I am usually transported back in time through lyrics that speak my heart's language granting me grace as I feel my sadness. When I heard Ashokan Farewell, I was driven to my knees. This instrumental piece tells the story of the soul's journey on earth.
Jay Ungar and his wife Molly Mason composed the tune Ashokan Farewell to commemorate the end of each session at their summer arts camp in SUNY New Paltz on the Ashokan River.Having returned from a stint in Scotland, Jay wanted to create a piece of music that reflected a Scottish lamentation hoping to capture the mourning that inevitably ensues at the closing of each camp session. The connections forged through their mutual love of fiddling and dancing now must commingle with the real world as their campers prepare for their reentry into their old lives. It has since become synonymous with the Ken Burns documentary on The Civil War.
Any grief long forgotten in my heart gave way to tears the first moment I heard it. I decided then that this dirge will be played at my celebration of life. It starts with a single violin that can be likened to our solo entry into this this world. Our lungs signal our call and reverberate in response to our readiness to harmonize with the world around us.
From that moment on, our being is influenced by many other instruments of life that at one point take over our melody completely making us almost unrecognizable. You will note the guitar moves in for a lick at this juncture. As the violin gives way to the ensemble, the sounds become fuller reflecting the challenges we surmount enriching our lives and giving us depth.
Then the violin, or dare I say two, double stop just as we unite our will with our spirit. This is the point in life when we remember who we really are and why we wanted to incarnate on earth in the first place. Suddenly our existence that was shaken by the trials of life shakes off its heavy blankets of despair and our true essence finds its way to the light.During this part of the movement, you will notice the violin crescendo in recognition of its victory over evil. It sings "the soul will triumph!" Feeling lighter and freer, we dissolve into a diminuendo as we let go of our will and surrender to making peace with our journey. We understand in a cataclysmic way that those wrong turns we thought of as mistakes were merely our training ground for learning how to choose harmony over chaos.
As the tune winds down, a few more instruments now accompany the violin. This is what I feel is the end of our journey on earth. We let go of one world to welcome another. We know from our larger perspective that our love for those people we leave behind cannot be severed by our departure. Our love lives in the hearts of all the people we touch. We now can open our arms and hearts to the people that have long since been gone from our earthly life as we celebrate our return home. Listen to this rendition and see if you can pinpoint where you are on your journey along the Ashokan Farewell.
Sabrina Matheny is an intuitive designer, life coach and spiritual medium. Her passions include running, speaking french and traveling abroad. When she is not working, she is spending time with her sons and watching murder mysteries. This email address is being protected from spambots. You need JavaScript enabled to view it..