Rumble
Yoga Teacher Shares Her Journey of Forgiveness
Wednesday, January 25, 2023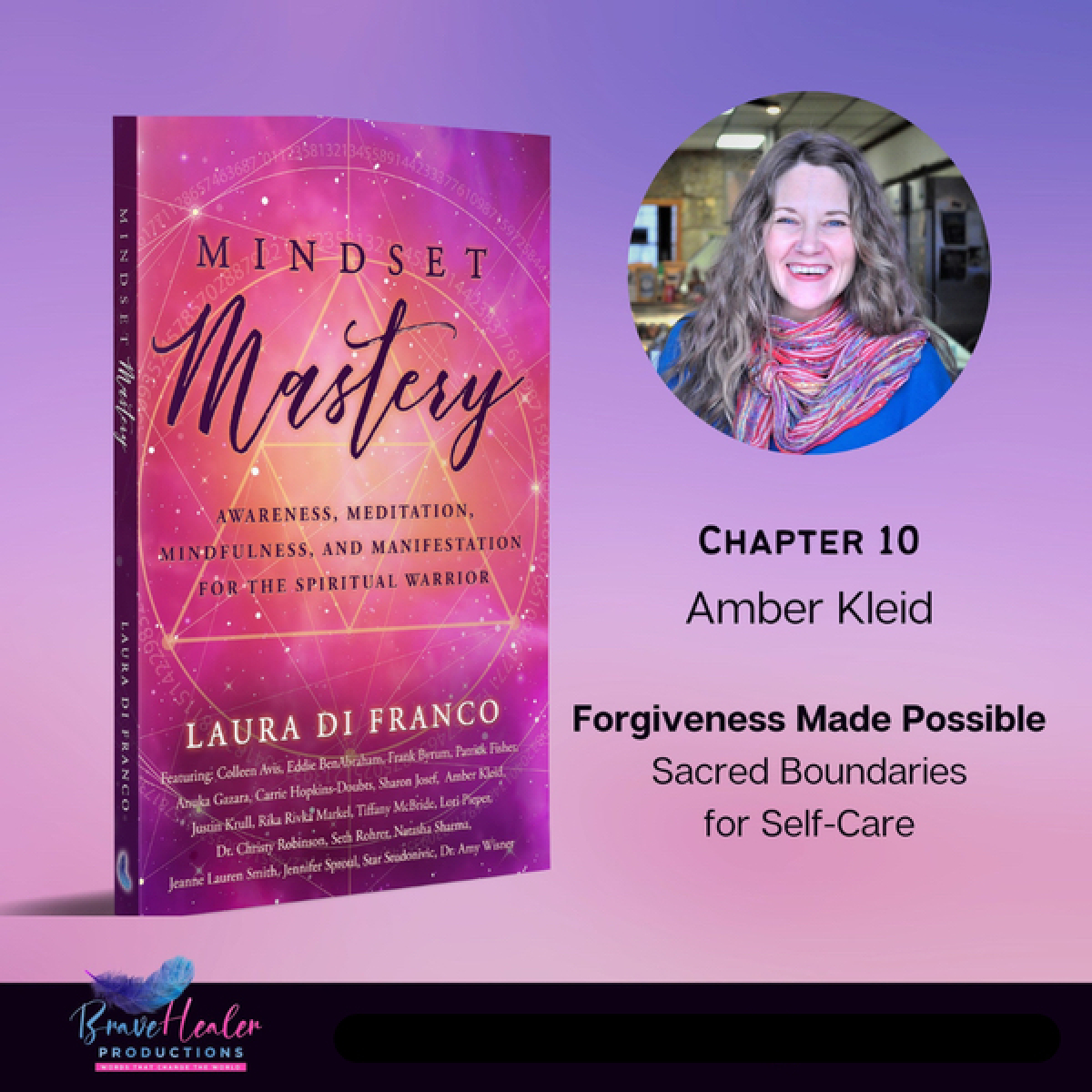 I met Amber Kleid at a yoga retreat at Lake Junaluska a few years ago hosted by Waynesville Yoga Center. As she shared her knowledge with us, I instantly knew there was so much to learn from this incredible woman. I related to her on many levels - overcoming trauma, codependency, food addiction, burnout, chronic pain, etc.
Not only does she have a calming presence when teaching others yoga, but she also has such a powerful personal story about how yoga changed her chaotic and stressful life into a more intentional one with boundaries and self care. She moved away from a career that no longer aligned with what she truly wanted and has created something so beautifully and authentically hers.
At that point in my life, it was exactly what I wanted for myself but I just wasn't sure how to get it. Amber has continued to inspire me through her yoga classes and as a mindfulness mentor helping other women understand the importance of establishing and holding sacred boundaries. Every time I tune into her lessons, I learn something new and am inspired to continue on my own journey no matter how rocky it becomes or how many setbacks I have.
For all these reasons, I am super excited that Amber recently got the chance to share her personal story with more people as a co-author of a new book, "Mindset Mastery: Awareness, Meditation, Mindfulness, and Manifestation for the Spiritual Warrior," published by Brave Healer Productions.
The book includes a series of stories from people sharing their experiences and the mindfulness practices that have helped them make major shifts in their lives. Amber's story of forgiveness and transformation is followed by helpful journal prompts that will gently guide you on your path to setting boundaries for yourself.
"'Mastering your Mindset' is all about understanding and harnessing the power of your thoughts and beliefs. It involves shifting your perspective from a fixed mindset, where your abilities and traits are static, to a growth mindset, in which you can continually improve and develop," Amber says. "With a growth mindset, you are more likely to take on challenges and setbacks with resilience and determination, rather than giving up or feeling discouraged and that's what I've been working so hard on over this last decade."
I encourage you to purchase the book locally if you are able. Copies will soon be available at 828 Market on Main Street in Waynesville as well as Amber's new website where you'll find other ways to follow Amber's work.
For those who purchase the book, Amber's website has a special private page that offers resources to support readers on their journey to setting sacred boundaries.
The new website also gives you access to so many other offerings from Amber, including meditations, recorded yoga videos, workshops and opportunities to work one-on-one with Amber.
YouTube discussion with authors Amber and Laura Di Franco
Kleidascope Yoga on Facebook
Yoga with Amber Kleid on Youtube
For more information and to purchase the book, visit Amberkleid.com.