Rumble
Dark Chocolate Thin Mint Cookies
Wednesday, December 07, 2022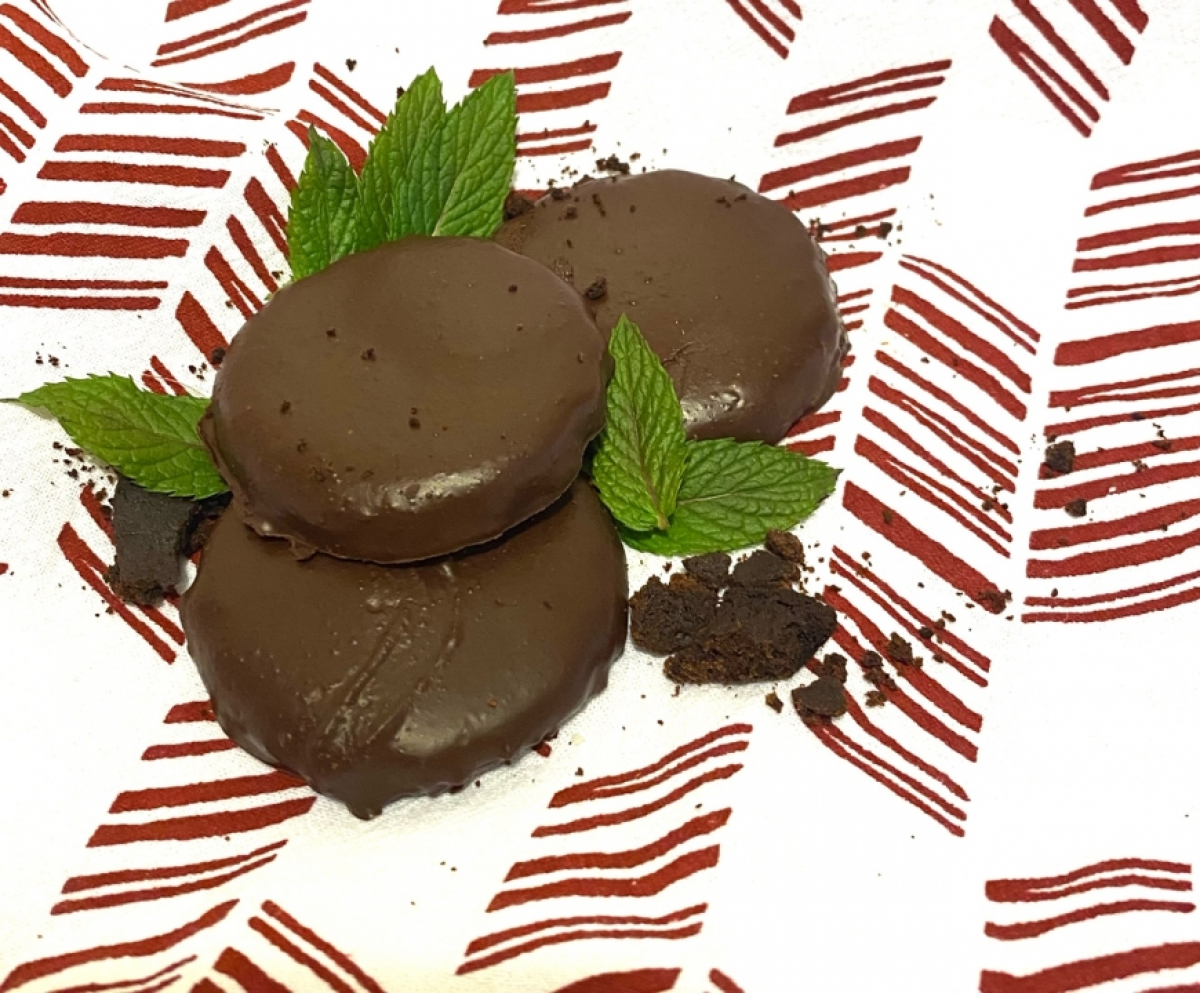 These rich, dark chocolate, thin mint cookies are not as heavy and filling as other holiday cookies. They serve as the perfect slice of holiday goodness for otherwise "average" December days. Each of which can, and should, be celebrated in their own little way.
Ingredients:
For the cookies:
2 C. flour
½ C. cocoa powder
½ tsp. salt
1 tsp. baking powder
1 C. butter
1 large egg
¾ C. sugar
1tsp. vanilla extract
1 tsp. peppermint extract
For the coating:
2 x 4 oz. package baking chocolate (I use one 56% cacao and one sweet german's 48% cacao)
1 tsp. vegetable oil
1tsp. peppermint extract
1 tsp. vanilla extract
Directions:
Preheat the oven to 375 degrees
In a mixing bowl, combine flour, cocoa powder, salt and baking powder
In a separate bowl, beat together butter and sugar until creamy. Add in egg, vanilla extract and peppermint extract until well combined
Add the dry ingredients to the butter mixture, bits at a time until well combined. The dough should be thick
Chill the dough until hard
Roll dough out to ½ or ¼ inch sheets and cut into desired shape
Bake in the oven for 8-10 minutes. *Don't walk away from the kitchen during this step! The cookies may take less time depending on cookie thickness and oven temp. These cook very fast!
Let cookies cool completely before coating
For the coating, melt baking chocolate, extracts and oil in a saucepan, over low heat, until well combined. Dip cooled cookies into chocolate mixture with a fork.