Rumble
Celebrating Female Entrepreneurs Near and Far
Thursday, November 17, 2022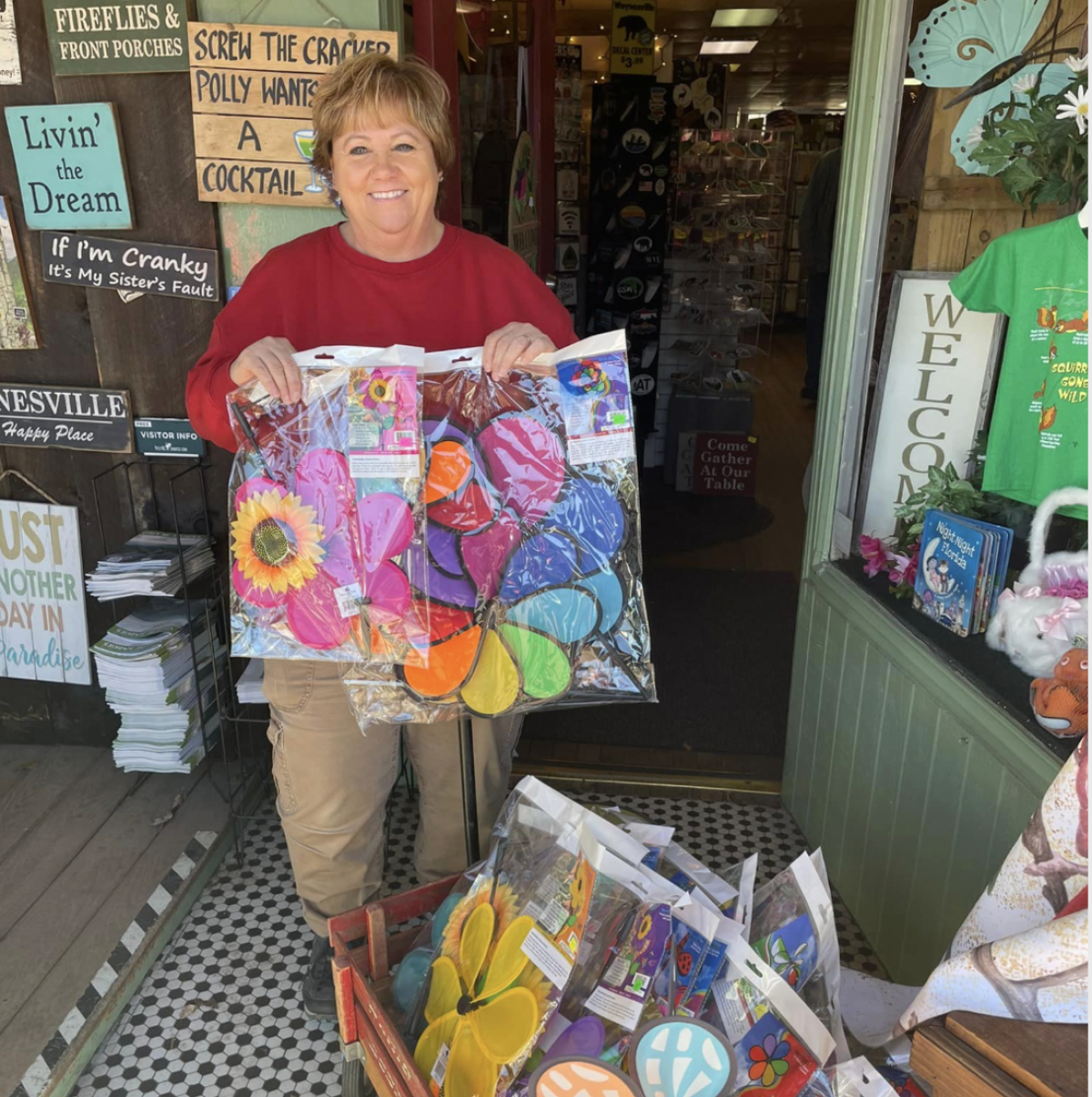 Each year on November 19, we celebrate Women's Entrepreneurship Day. Currently the global workforce lacks women. The women who are working earn only around 10 percent of the world's income and earn less than their male counterparts.
Over the years, we have seen a significant rise in female entrepreneurs. Women's Entrepreneurship Day recognizes and honors this contribution and works to promote a more conducive environment for women in business.
Western North Carolina is a mecca for small, locally-owned businesses and many of these establishments are operated by women. Over the next several months, Rumble plans to highlight many of these women. Pictured in today's article is Patricia Miller, owner of Affairs of the Heart on Main Street in downtown Waynesville. She is a business veteran and a cornerstone of the merchant community in this small mountain town.
Patirica opened her store in 1996 with her late mother. The original location was in the space where Dillsboro Chocolate currently resides. In July of 1997, she moved to 120 North Main, where the store remains today. What began as a small craft store where a mother and daughter could sell handmade items is now a bustling gift shop popular with locals and tourists. She offers jewelry, puzzles, mailbox covers, flags, holiday and novelty items, purses, clothing, and much more.
Along with a wide-range of merchandise, Affairs of the Heart is known for its positive atmosphere. Patrons return year after year, not only to shop but to also visit with Patirica, her sister, Roseann, and co-worker, Julie. Few things lift the spirits like the chatter of these three women and the sound of Patricia's laugh. If you've never visited Affairs of the Heart, you're missing out. As you work to shop local this holiday season, be sure to put Patricia's store on the list.