Rumble
'Like Finding Home': Strong Women Athletes
Thursday, November 10, 2022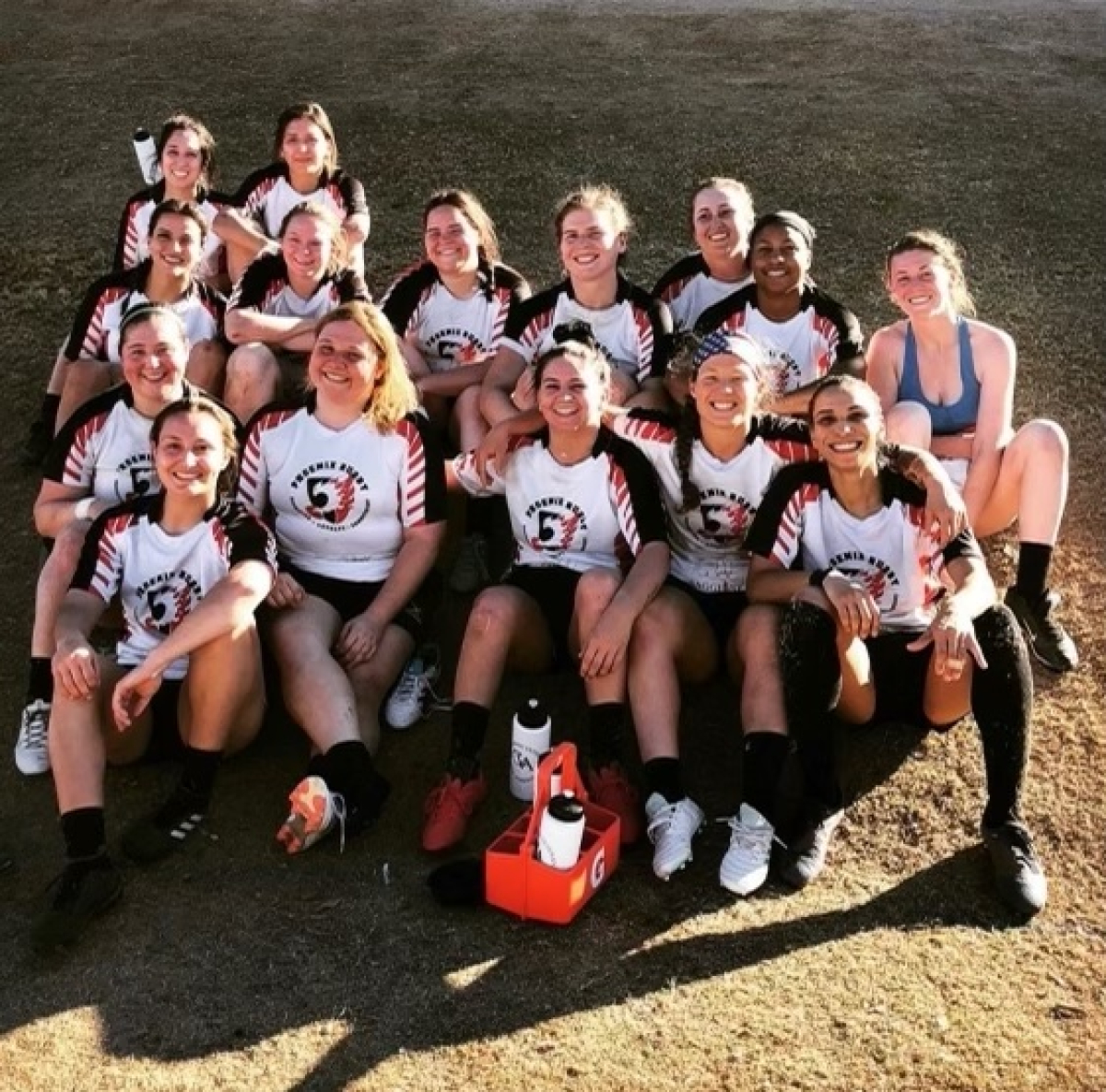 By Stefanee Sherman • Rumble Contributor | Women are constantly told to do less, be less, say less. Many times told you're too much, you're annoying, loud and bossy, the list goes on. We are raised trying to make ourselves smaller, likable and approachable, and on top of that most of us work harder and get paid less. We get told "smile more, you would be prettier," be nicer, lower your voice, all of these things just to make others feel better about themselves. The thing is, we aren't too intimidating, you're just easily intimidated.
In a world where everyone is trying to make women be smaller, there are an ever growing number of women making space for each other. Women who looked around and said, you know, there is room for all of us and if there isn't we're going to make the room. Women who built themselves a platform and made it big enough for others to stand with them or who found themselves standing on a platform and realized they don't want to be alone- these women have opened the way for others.
Strong women build up other women and in sports where there is constant competition and a constant need to prove yourself and be the best, female athletes are realizing they can do that and still support each other. Female athletes are paving the way for other women, whether in sports or just out in the world, to be heard.
Simone Biles stepped back from the Olympics to focus on her mental health while the whole world watched and judged her. They couldn't understand how someone at their peak, seemingly living the dream, could possibly be struggling with anything.
Ilona Maher struggled with body image issues, she was too tall and too big and not dainty enough. She turned around and found a sport that has a place for all body shapes and sizes and she became an Olympian.
Megan Rapinoe and all of the other NWSL players fought for equal pay to their male counterparts. They went against their bosses and they ignored the fans who said they weren't bringing in the same revenue as the men all because they knew their worth. They were winning more games, more titles, more championships. They fought and they were heard and in the end they won their equal pay.
Bethany Hamilton, who the movie Soul Surfer was based on, lost her arm and almost her life to a shark attack doing what she loved most in the world. Instead of giving up, she found herself a platform and she used it. She talks about living life and what you could miss out on if you give up on what you love. She took what could have been career and life ending and she made the choice to readjust her point of view and see her situation for something more, the chance to keep fighting and keep improving.
Naomi Osaka broke down after she won the Grand Slam against Serena Williams because she had spent her whole life looking up to Serena. Serena and Venus paved the way for women of color in sports. They've been constantly told they were too much, too cocky, too everything and they turned around and showed the world it wasn't cockiness it was confidence. Naomi winning against Serena was an incredible moment, but also a passing the torch moment. Serena lost with grace and Naomi won with grace. It was full circle and both of them have and will continue to make space for amazing women in their sport and in life.
The list goes on, women like Billie Jean King, Chloe Kim, Abby Wombach and so many others who stood up for what they believed in. Whether or not you consider yourself an athlete, these women are ones you can always be inspired by.
As someone who never quite knew where I fit in, finding female athletes who welcomed other women and made sure their voices were heard was groundbreaking. I grew up playing sports but the girls on the teams always felt like a clique I wasn't privy to join. When I got to college and found rugby and found other people who became my people and a sport that everyone was welcomed to play, it was like finding home. Women having eachothers backs is the most important thing we can do and having strong women who exemplify that is so incredibly important. Everything that these female athletes are standing up for is just the beginning, but everytime they do it opens up the floor for all of us to do the same.