Rumble
Fractured Female
Thursday, November 10, 2022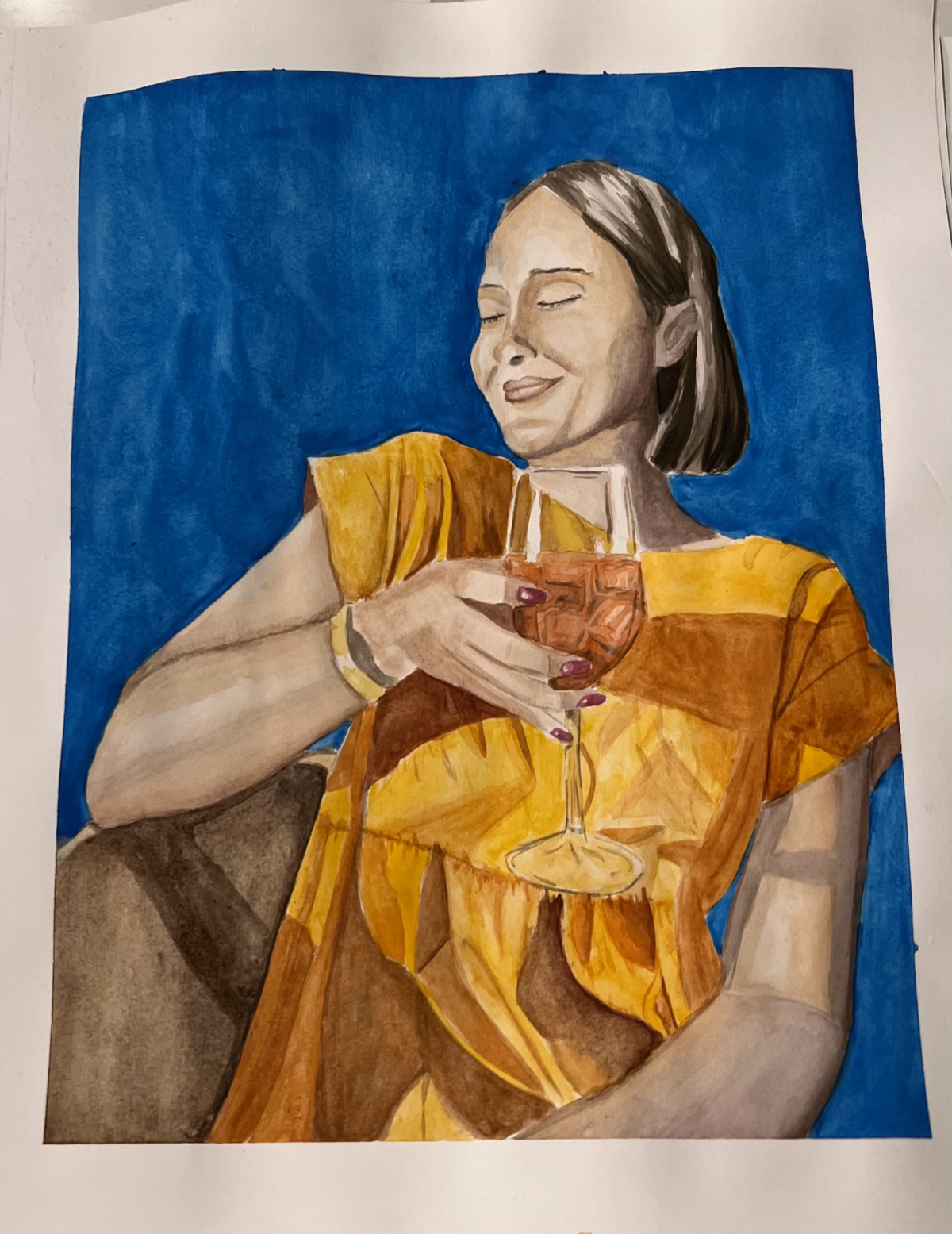 For those of you who read Rumble, you may have noticed the uptick in naked women painted across the artwork that adorns the top of the newsletter each week. For those of you who don't, well, perhaps you're more interested now. That's how the world works, after all.
Lately I've been mesmerized by the female form in painting.
I'll be the first to admit that I know almost nothing about art. I took art history 101 my senior year in college and have always loved the feeling of the cavernous art museums in places like Madrid, Paris and New York, or the cozy living room vibe of smaller galleries like the Curatory in Waynesville. But outside of appreciation, there is little taste or academic criticism to be found.
Every Rumble newsletter begins with a piece of artwork — a painting, photograph, sculpture or craft. The search for these works is where my mesmerization began.
On Wednesday mornings I spend some time scrolling through gallery websites, auction houses and other art databases to find a piece for the newsletter. It's a lovely time of the week. And while the computer screen is no substitute for art in the living/ breathing world, it does seem to democratize the craft. Without the hubbub of positioning within a fancy gallery, inclusion or exclusion from an exhibit, or the fanfare around a certain artist or piece, works are left completely to their own devices. O'keeffes, Khalos and Frankenthalers all roll across my screen with the same lack of outside influence or fanfare as the paintings of a budding Nigerian art student, a professor in Rhode Island or a bygone star I have yet to learn of. The artworks speak for themselves.
What I found speaks to me right now, is female. Specifically, the fractured female. Whether realistic or abstract, I find it fascinating, beautiful and full of feeling.
The patriarchy expresses itself in a variety of ways. It can be loud and aggressive in certain instances, towards certain people. At other times it is a quiet haunting that invades spaces and people almost unnoticed, like a thin fog. In my experience, it presents itself consistently in the presentation and perception of women's looks. It seems to accept few and homogenous versions of the female. The clean, clothed, professional woman, effortlessly put together, attractive while retaining a necessary amount of modesty. Or, the agonizingly sexy.
In today's world, acceptance of archetypes like these are not only felt in looks or snide comments from men and women, they also pollute the interwebs where social media algorithms prize bodies and hyper-curated looks.
The art that I've been encountering lately, some of which ends up in Rumble, feels different. Maybe it's because most of these artists identify as female themselves, or maybe it's because they portray the feminine in all its incredible complexity — often through the most mundane moments.
Painting can make you feel a person or idea. It can connect you to a wonderfully familiar or terrifyingly new emotion. The feeling of stepping into a hot shower after a long day; taking your bra off the moment you walk in the door because your ribs and skin can't handle the pressure of the garment and your flesh can't handle the pressure of the patriarchy; coffee in the morning before you're ready to speak; the rainbow of light that falls through the window onto your book in the late afternoon.
There is nothing wrong with sexy; there is nothing wrong with manicured looks. But in a world that aims to cinch, lift and wrap or unwrap women as it pleases, acceptance of the female body is made more difficult than it should be. Sometimes it feels like we are all on a journey to that seemingly simple act of acceptance of our own bodies. It can be a long and arduous exploration, even for the most confident among us. But how freeing is it to spend less brainspace, less time and energy thinking about how our bodies look? How does it feel? How does it feel to be femme or female? Is it something embodied or only understood? What does the body do? How does it lay/ rest/ exhale? How does it move? What do you love about it?
In these artworks I see and feel a deep-rooted thoughtfulness and appreciation in the expression of female that fractures the curated version of women the world wants to see. It is a welcome break.
A few weeks ago I was lying on the floor, willing myself to stop scrolling on Instagram when something made me gasp, sit up right and then freeze.
Smiling back at me from my phone screen was a painted version of myself. Inside bright, warm colors, with eyes closed I hold an Aperol Spritz and bask in the light of some forgotten sun. Broad, strong brush strokes form geometric patterns out of cloth, body and light. Foregrounded in the portrait, my arms look long and strong. Like I could reach out of the painting and stroke the onlookers face, perhaps pull them in for a hug. But I don't do those things because the artist caught me in a moment of internal bliss. So, eyes closed, smiling with my whole face I sit and relish the sun on my body.
I sat there on the floor, unable to look away. Unbeknownst to her, my cousin Daley had painted me, me, of all things, after months of my own obsession and exploration of the female form in visual art.
I felt seen. As if another human really felt me. Knew me. Saw me. As it turns out, this was part of a larger project in which Daley was painting the women in her family. None of us were prepared for the pleasure it is to be seen by someone you love expressed in visual art.
For now, you can expect the tatas, the fabulous fractured femme to keep adorning our newsletter.