Rumble
'Tis the Season for Pomegranates
Wednesday, November 09, 2022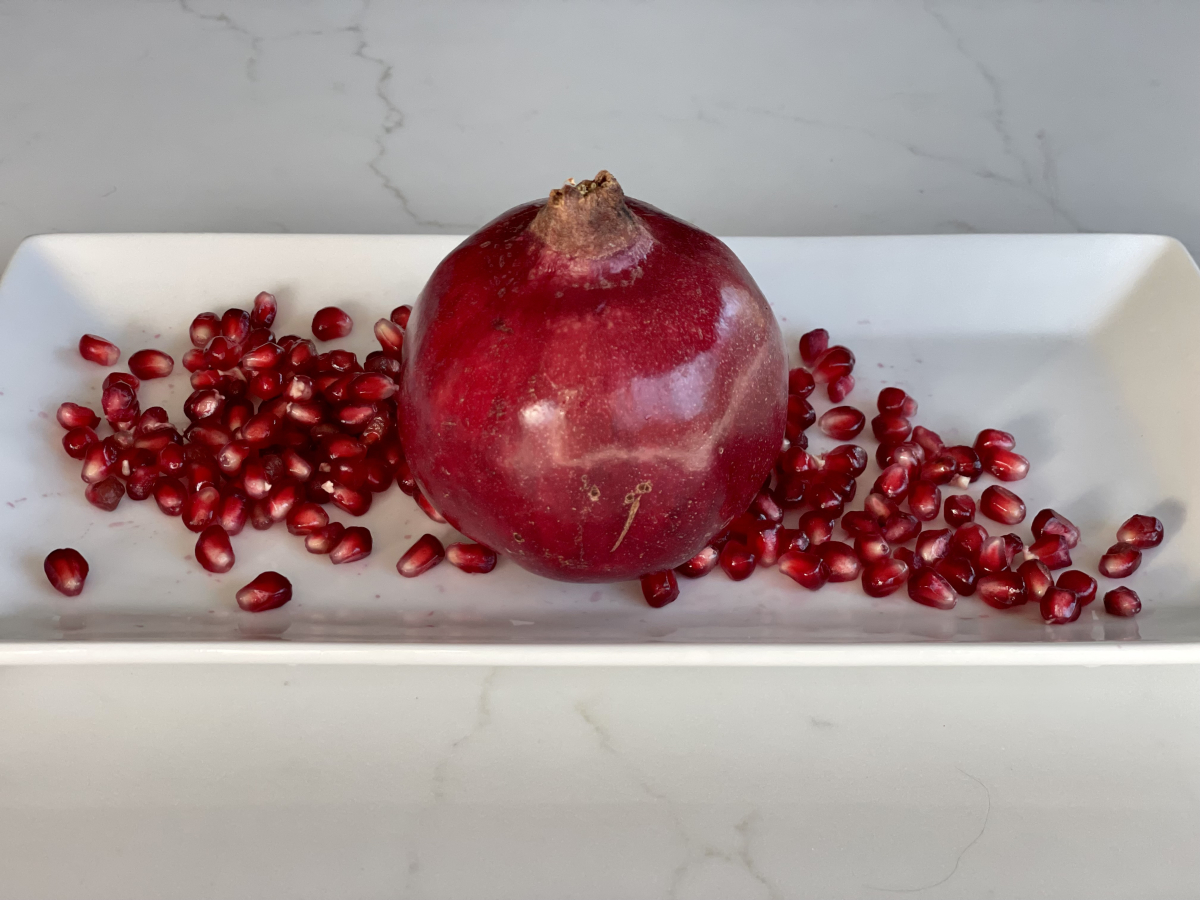 It's pomegranate time, and that makes this gal very happy. I love walking into a grocery store and seeing them on sale at the front of the produce section. Granted, they take a little effort to hack into and get the arils out, but it's totally worth the effort.
The formal season for this scrumptious fruit is October to January. That's why they make beautiful adornments, healthy appetizers, or recipe ingredients for holiday meals. With pomegranates on the radar for the next several months, I wanted to share some of their health benefits and a few ways to incorporate them into your diet.
Pomegranate arils are packed with nutrients. They are low in fat and calories but high in fiber, potassium, folate, vitamin K, vitamin E, vitamine B6 and manganese, and even offer some protein. They are rich in antioxidants, which help protect the cells in our body from free radicals. Studies have shown that drinking pomegranate juice can reduce markers of inflammation.
This fruit also may have anticancer properties and support urinary health. Arils possess antimicrobial properties, which help combat fungi, bacteria and yeast. Further, the polyphenols may increase exercise endurance. Pomegranates also boost brain health and are also extremely healthy for the gut, prostate and heart.
Some ways you can include this delectable fruit in your diet is by adding them to fresh juices and smoothies, sprinkling them on top of granola, yogurt, cereal and salads. They also add a sweet punch to avocado toast and make a great garnish for protein dishes.
Next time you're out purchasing groceries, be sure to grab a few pomegranates. They won't be this inexpensive forever!
P.S. Click HERE for a helpful video regarding how to easily cut a pomegrante.