Rumble
Bulgur Lentil Bowl
Thursday, September 22, 2022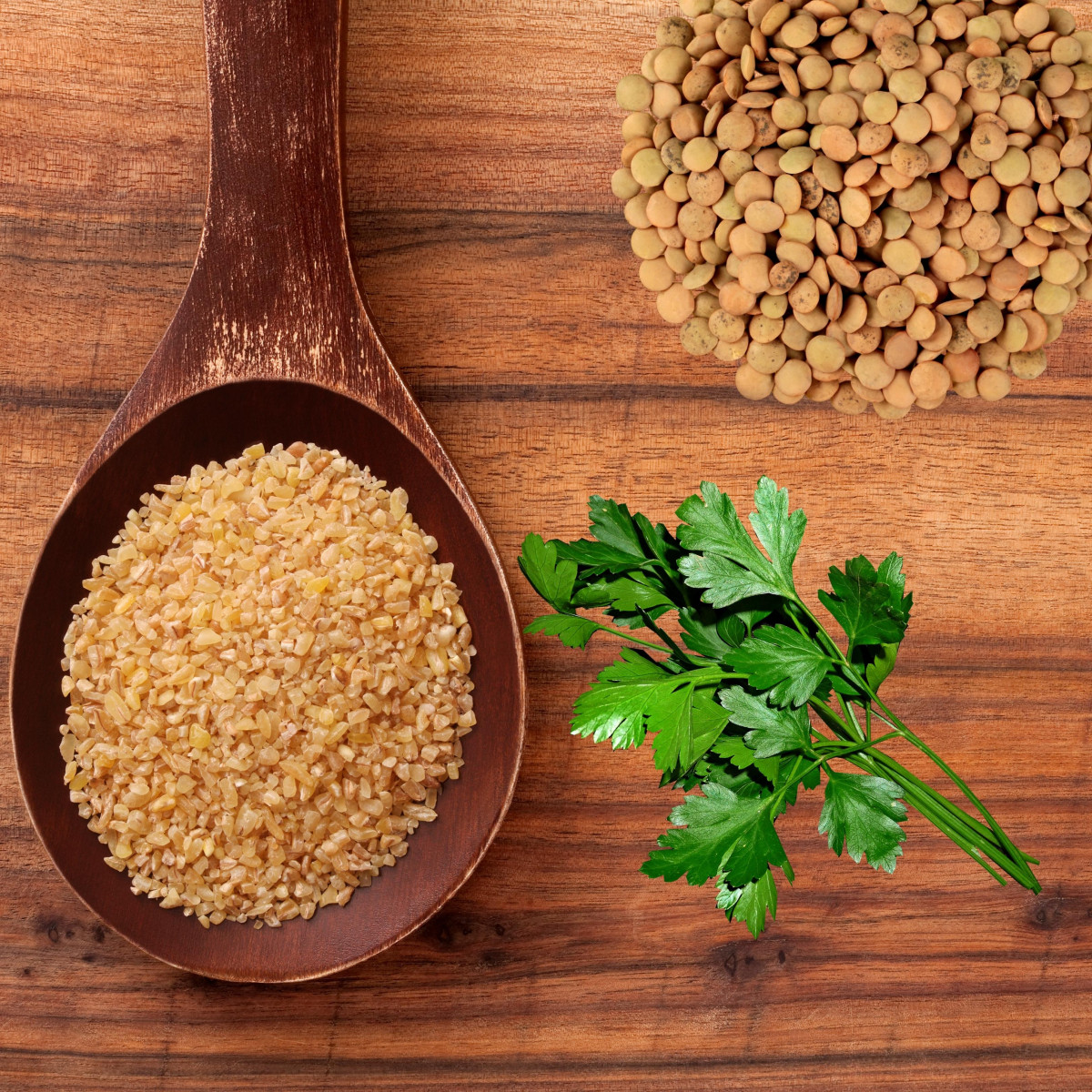 As a plant-predominant eater, lentils are a staple of my diet. With protein and carbohydrates, plus plenty of vegetables, this bulgur lentil salad is perfect for weekday lunches. It is also particularly appropriate for fall because it can be eaten warm when the weather is brisk, or cold on the days when summer weather lingers in the air. The creaminess of greek yogurt or feta cheese is a great topping for the dish.
A few easy substitutes: instead of carrot, try sweet potato or butternut squash. If you haven't tried bulgur, definitely give it a whirl, it has a wonderfully dense, chewy texture. But if you don't have it on hand, you could try this with quinoa or brown rice. Cabbage could be traded for kale, shredded brussel sprouts or spinach. Leave the jalapeño out if spice isn't your thing, or throw in an extra for heightened flavor.
Ingredients
8 oz. dry lentils
1 onion
1 jalapeño
2 cloves garlic
4 large carrots
⅓ head of cabbage
1 bunch parsley
8 oz. dry bulgur
1 lemon
Apple cider vinegar
Olive oil
Salt and pepper
Directions
1. Dice onion, carrot, jalapeño, garlic and cabbage small. Sautee briefly in pot with olive oil, salt and pepper. I add cumin and paprika for a bit more flavor. Add dry lentils and water or broth, boil until soft. Drain excess water and let cool.
2. In another pot, cook the bulgur and drain any excess liquid. Let cool.
3. Mince parsley, combine with lemon zest, lemon juice, salt, pepper and vinegar.
4. Combine bulgar, parsley mixture and lentil mixture. Top with greek yogurt or feta cheese.