Rumble
How to Celebrate the Fall Equinox
Wednesday, September 21, 2022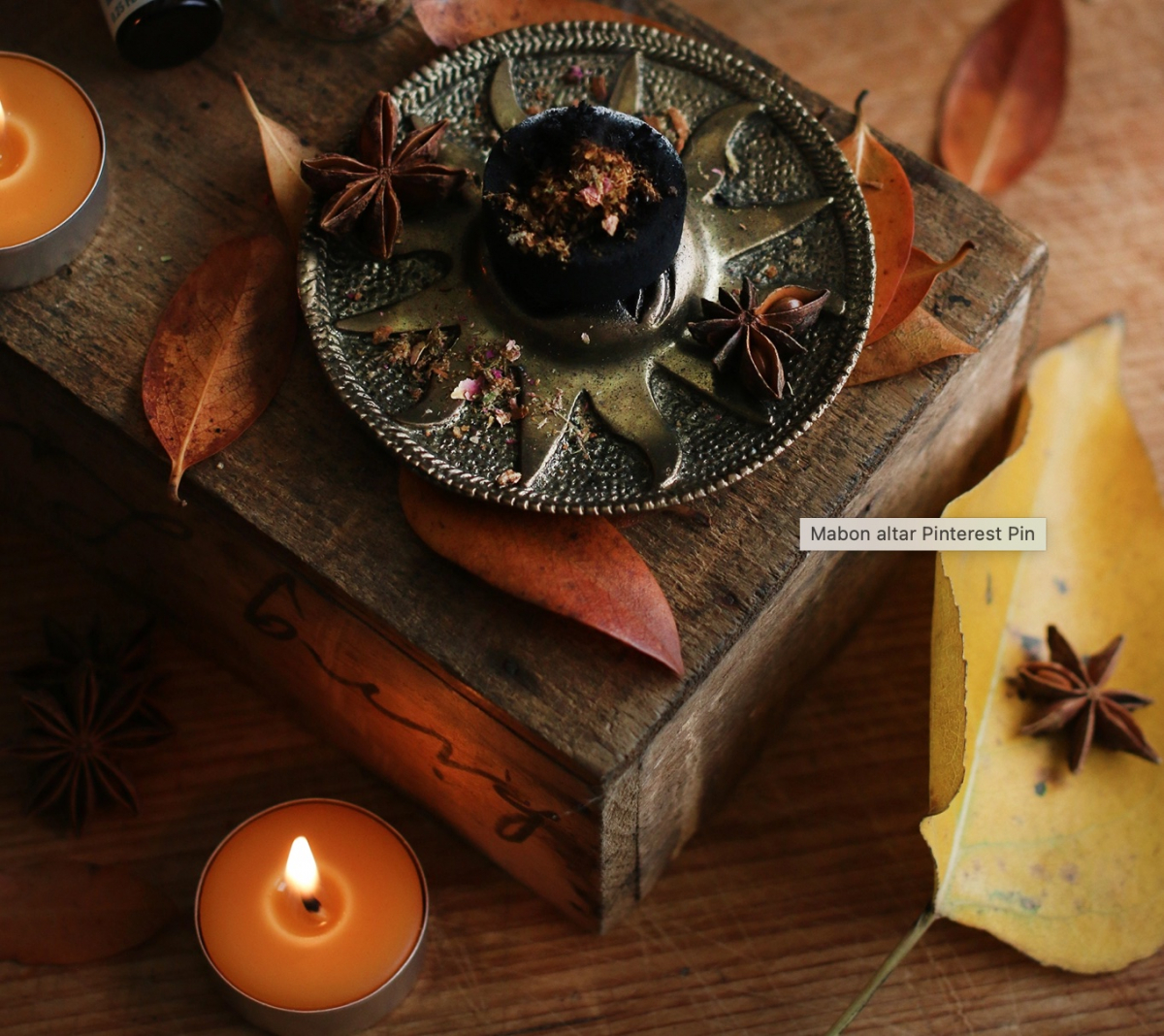 Today, Sept. 22, marks the Fall Equinox, one of two days during the year when the day and the night are equal in length.
Not only does this day usher in my favorite season, but it welcomes so much beautiful symbolism of balance and harmony. It asks us if we can be accepting of the light and the dark in the world, in our communities, our families and within ourselves. Without darkness, how could we ever appreciate the sun? Without the light, how could we ever truly appreciate the magic of the moon?
For the pagans, Sept. 21 is recognized as Mabon and is celebrated through Sept. 29 to recognize the middle of the harvest cycle. Some call it the pagan Thanksgiving. The mid-harvest festival comes from Celtic folklore. Mabon is the god of light and Mother Earth and the festival represents a time to thank Earth for abundance and all the gifts that nature brings to us. It's a time to share our bounty with others, whether that's sharing our time, our knowledge or our resources, with the less fortunate.
There are still many ways we can celebrate this time of year in modern times:
Clean, declutter the house to prepare for the season

Decorate the house, bringing pieces of nature inside

Burn white and black candles in your home to honor the dark and the light

Journal about all the abundance in your life

Host a feast for friends and/or family using produce from a local farm

Help cook a meal for those who need it the most

Apples represent wisdom and magic and we're fortunate in N.C. to have so many apple orchards to enjoy. So go pick some apples - make a pie, cake or homemade bread with them.
I'll be celebrating by stopping by Barber's Orchard for some apple cider and my favorite fall treats - cider donuts and apple fritters - before I head up to Waterrock Knob for a sunset picnic with my hubby.
I also prepared an essential oil blend to burn throughout the month:
6 drops of clove
4 drops of frankincense
3 drops of cedarwood
2 drops of cinnamon
Can't you just smell that goodness already?
If you want some insights into what the autumn season has in store for you, I recommend the following Mabon tarot spread:
To Harvest: What to take with you

To compost: What to leave behind

Light: What to take out into the world

Dark: What to meditate on
Suggested Mabon meditation practice:
Recall your struggles from the months before, acknowledge your fatigue and hurt...and then release this tension, wafting the fragrant incense smoke over your body to carry away the energy. When you feel clean and emptied, call to mind the abundance and beauty you are blessed with right now, and open yourself to gratitude. Let the sight and scent of your altar fill your senses and spirit, preparing you to greet the months ahead with renewed energy and purpose. Read more at Five Flavors Herbs.
Mabon journaling prompts:
Reflect on the blessings you've received this year

Reflect on your personal harvests

Reflect on the ways you're proud of yourself

How can you bring more balance to your life?

What can you let go of?
If you want to get a little more creative with your writing, check out these prompts and rituals for the Autumn Equinox.