Rumble
How to Stop People-Pleasing
Wednesday, September 07, 2022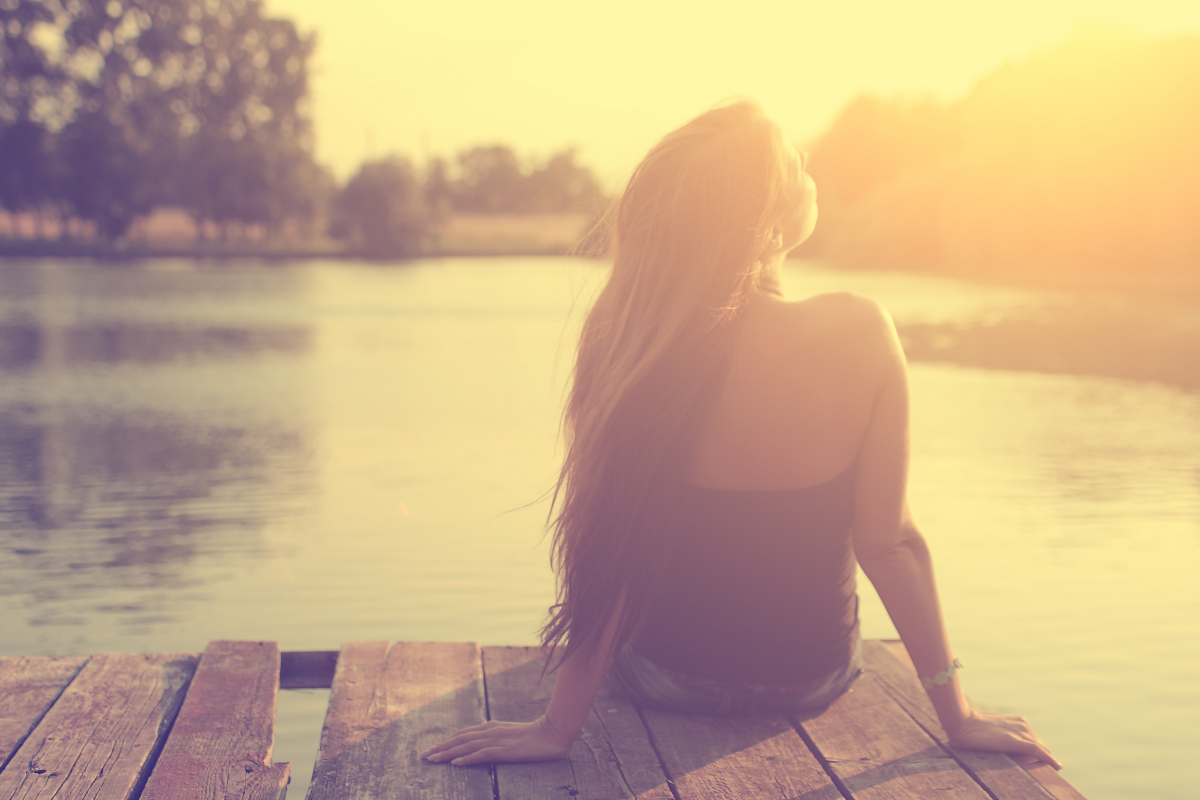 Are you a people-pleaser? Do you give so much of your time, love and energy to other people, you're physically worn out?
People-pleasing is something I've struggled with my entire life. I'm honestly just a nice person who loathes conflict and enjoys making others happy. What I've finally learned after all of these years, however, is that if I spend most of my time making other people feel good and safe, I'm left with minimal resources to care for myself. And as they say, you must secure your own oxygen mask before helping others.
Before I dig into the hepful strategies, I want to go over the top 11 reasons folks become people-pleasers in the first place. According to Anchor Therapy, a counseling center in Hoboken, NJ, people pleasers result from one of the following reasons (link to orginial article HERE).
You want to avoid conflict.

You fear rejection.

You worry about disappointing others.

You desire something in return.

You want others to be nice to you.

You want to fit in.

You are easily influenced.

You are genuinely compassionate.

You feel guilty when you say no.

Your self-worth comes from external validation.

You lack self-love.
Knowledge is power, but just knowing why you tend to people-please is just the beginning. Working through the whys will take some internal work, but in the meantime, below are several helpful strategies to begin building a life you love and are proud of.
Be true to yourself: Instead of trying to fit in or worry about FOMO (fear of missing out), listen to your own inner voice. If the other people in the scenario truly care about you, they will never get mad at you for being true to yourself. If they do, that's simply a reflection of their own wounds and has nothing to do with you. Ultimately, people will respect you for being honest with yourself. Further, recognizing your own needs gives them permission to do the same.
Learn to say no with conviction: If you've been a people-pleaser for a long time, this one can be challenging. When you're accustomed to always saying "Sure!" or "Yes, I can help!" it's hard to suddenly switch to saying no. It's also tricky because other people in your circle have become used to you being the agreeable one, but eventually, they will learn that you're building boundaries, and again, this gives them permission to do the same.
Create healthy boundaries: For a long time, the word 'boundary' felt elusive to me. I don't love the word because it sounds like I'm creating a wall around myself, but in actuality, a boundary is merely an expectation of how I expect others to treat me and even how I expect to treat myself. Boundaries help us feel safe and emotionally grounded. They also make our relationships more secure because our loved ones know what we want and what's expected of them, which feels good to them also.
Don't give excuses or apologize: When you finally learn how to say 'no,' you don't need to pair the word with an apology or long list of excuses. That waters down your answer and confuses the other person or party. If they ask, you can offer a simple, short answer, but there is absolutely no need to apologize or offer excuses. How the other person feels about your 'no' is something they need to work through. It's not your responsibility to make them feel okay.
Start small: Once you realize that people-pleasing is interfering with you living your best life, you don't have to immediately start walking around saying 'no' to everything. You can start small and gradually build up. As with anything, it will get easier and more automatic over time.
Remind yourself you can't be everything to everyone: When many people rely on you for many things, it can become overwhelming. You may need to stop often and remind yourself that you can't be everything to everyone all of the time. Sometimes doing things for others or always being involved is preventing other people from helping themselves. Even though saying the word 'no' can be challenging, it's actually more beneficial to everyone in the long-run.
Sit with discomfort: It's going to be weird at first to decline invitatios to events, social engagements or volunteer opportunities, but sit with the discomfort and it will go away, I promise. Over time, it will dissipate quickly until it stops happening completely. More importantly, you will notice your confidence and self-worth increase as you start to build a life that's more aligned with what you truly value and honor.
Making yourself the priority: Putting yourself first is not selfish. By ensuring you are healthy and happy, everyone in your life will be healthier and happier. People-pleasing is so draining and nonsensical. Once you begin to say 'no,' you'll see how much better you feel and from there, it will be a no-brainer.