Rumble
Thundercat
Wednesday, August 31, 2022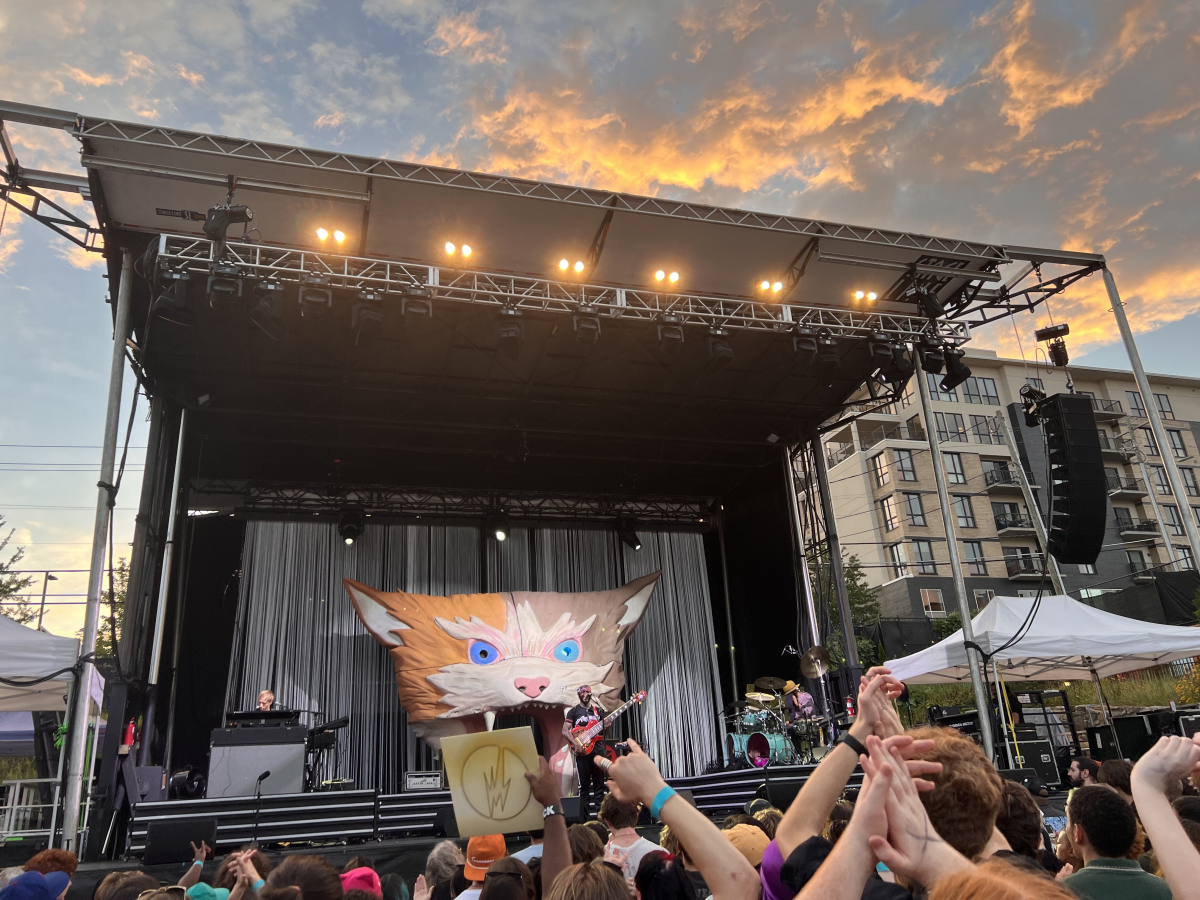 By Daley Hooten • Rumble Contributor | Going to a concert with my friends was the best way to end the summer. Last Saturday, the local venue Rabbit Rabbit hosted Thundercat, a musician that merges R&B with progressive funk and electronic jazz. Going into the concert, I was pretty familiar with his music but not completely immersed in his discography. After the show, I was completely blown away and impressed with the performance and character of Thundercat.
The first thing that struck me was the incredible talent he has. Using a 6 stringed bass, Thundercat's music consists of many complex solos involving the need to speedily move across the frets. From our view in the crowd, his fingers were moving so fast you could barely see them. Throughout the concert, he and his accompanying pianist and drummer would trade solos like a traditional jazz show while also incorporating synth and techno qualities. His voice was angelic and soft but also had an energetic presence on stage. It's crazy to think that he can compose so many different and unique songs while also being able to play them all on stage without losing energy.
Another thing I noticed was the effect Thundercat had on his fans. When he first stepped onto the stage many people around me began freaking out. A man in front of me started jumping around hysterically while another began to cry tears of joy. The crowd had an interesting demographic with ages ranging from early tweens to mid-aged adults. It was clear that people liked Thundercat for different reasons. Some would cheer widely when he talked about his role in a new anime show, others celebrated his goal of making music and media more inclusive and some were there because of his songs that got popular on social media. Whatever the reason spectators were there, you could tell that Thundercat meant a lot to many people.
Finally, I felt Thundercat made it his mission to make the show personal by exhibiting exemplary character while discussing the meanings behind his songs. About 6 songs into the show he stopped to talk about the meaning behind the song '"I Love Louis Cole." He spoke about how important his friendships have been to him and how he has lost some good friends and mentors within the last couple of years. He talked about death and grief; how we have to celebrate the ones we have lost instead of mourning. Referring to his album titled "It Is What It Is," he reminded us that things happen all the time, we just have to find a way to keep going on without it weighing us down.
I found it to be so prolific to have the confidence to talk about such heavy but true things and was very impressed with the messages he expressed. He had such an honest and relatable vibe to him, and his ability to weave important topics and meaningful things into his show made such a big impression on me. Not only does Thundercat play with the boundaries of musical genres by merging jazz and R&B into techno and electronica, but he also plays with the boundaries of what a concert is. By not being ashamed of mature topics, he gives us a glimpse into his character and valuable themes to take with us as we leave the concert.
Daley Hooten is a high school student, writer and music aficionado living in Asheville, North Carolina. This email address is being protected from spambots. You need JavaScript enabled to view it.