Rumble
Asheville Comic Hits the Big Stage
Wednesday, August 10, 2022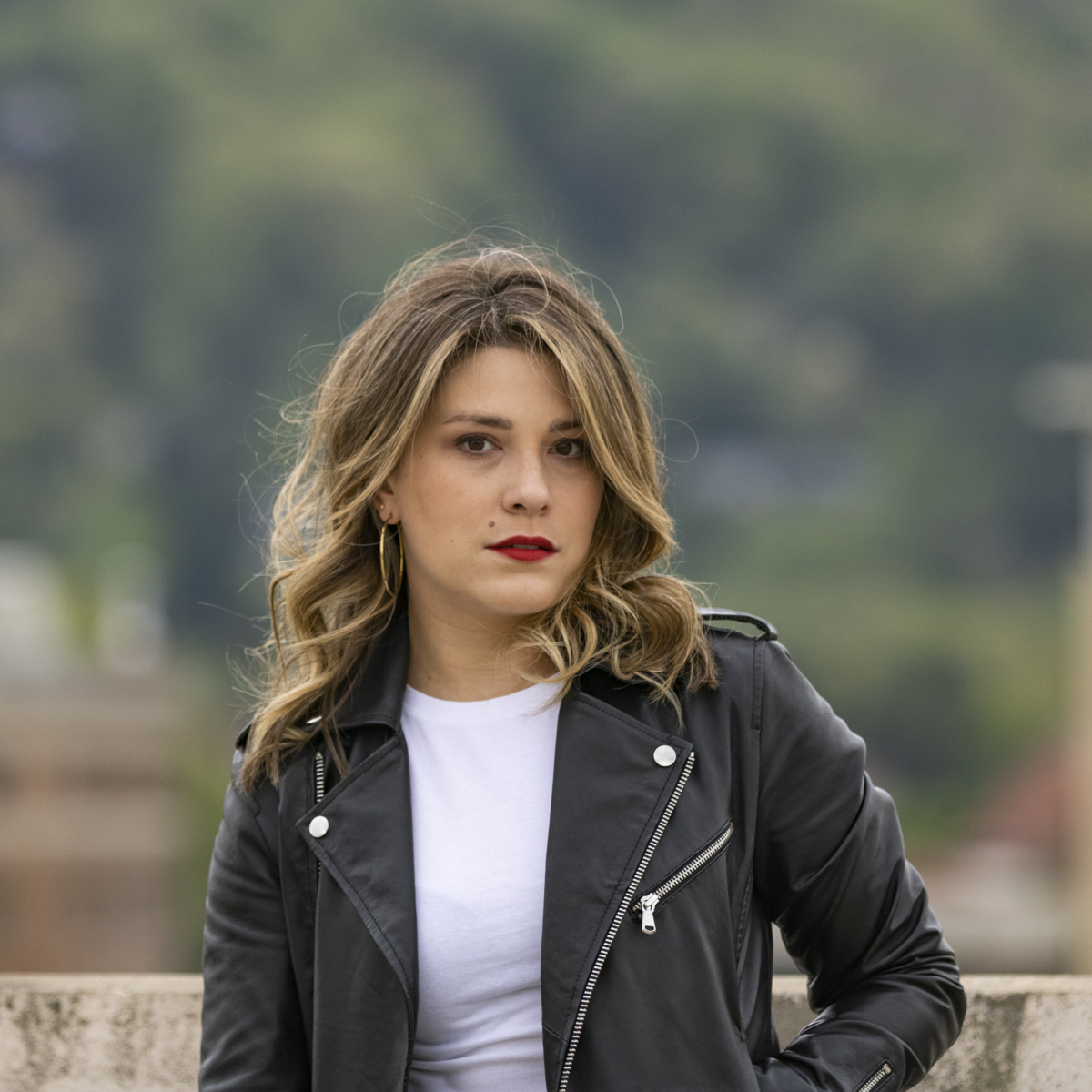 Each year, hundreds of comedians from across the country compete for the chance to perform at the nationally acclaimed Asheville Comedy Festival, and each year just over 50 are chosen. This year, the lone local chosen to perform is Marlene Thompson.
"I feel really fortunate. I was a little shocked that I was the only comic out of Asheville at the festival," said Thompson. "There's so many hardworking comics here, a lot of talent, and so I feel really fortunate. I think it's also important that, in a male dominated industry, I am the only comic in Asheville on the Fest, and I'm a woman. I think that's significant in a way."
Thompson is originally from South Philadelphia. She has always found fulfillment in performance and it just so happens that stand-up comedy is the art form that clicked for her. Previously it was music, sketch writing in college, and eventually the improv comedy scene when she moved to Chicago in her early 20's.
"I grew up as an only child, I think that probably had a lot to do with the fact that I became a comedian," said Thompson.
When Thompson and her husband moved to Asheville in 2015, she got into the improv scene here in the mountains. This ended up being her gateway to stand-up, and she has stuck with it ever since. Her years of performing in multiple capacities only bolster her abilities.
"I think that music definitely helped me, especially with improv," said Thompson. "I think that it helps me understand, because there's a method to music, there's formulas to music, just like there's formulas to comedy. So I think that was really helpful."
Watching Thompson on stage is like seeing a woman you know you need to be best friends with. She's confident, charismatic, hilarious (obviously) and thoughtful, with a touch of refreshing and relatable self-deprecation. She seems like the kind of person you want to have important, deep conversations with because you know that not only will she have valuable insights, she will be able to obliterate any tension that might get in the way.
What's it like to be a female in comedy? First, Thompson bristles at the question. Of course it's relevant because men dominated almost every field until at least the 1950's. On the other hand, white men never have to be asked that question, while people of color, LGBTQIA people, women — people always want to know. What is it like in this field or that one?
"When I get asked that question, it's kind of tough to answer," she said. "I walk around the world as a woman, so the world affects me as a woman. Of course my comedy is going to be affected by that, how I write, how I go about things, how I interact with the audiences sometimes. Especially if there are a lot of women in the audience, they definitely tend to laugh more, because they're like, 'oh, I get it.'"
Bottom line — "it couldn't be anything else other than a strength."
Thompson adores making people laugh. At the end of the day, standup, or any other performance is about bringing people joy.
"I genuinely just want to make people laugh," she says. "Even if it's in a group setting with improv, or we've all written this sketch together and we're doing sketch comedy. If words can help people kind of tune out from the day to day life that is the world right now, which is particularly hard, I really like that. I like giving joy to people."
Want to go?
The Asheville Comedy Festival takes place Aug. 10-13 at locations across downtown Asheville. For more information, or to purchase tickets visit ashevillecomedyfestival.com.