Rumble
Darnell Farms - Fun for Everyone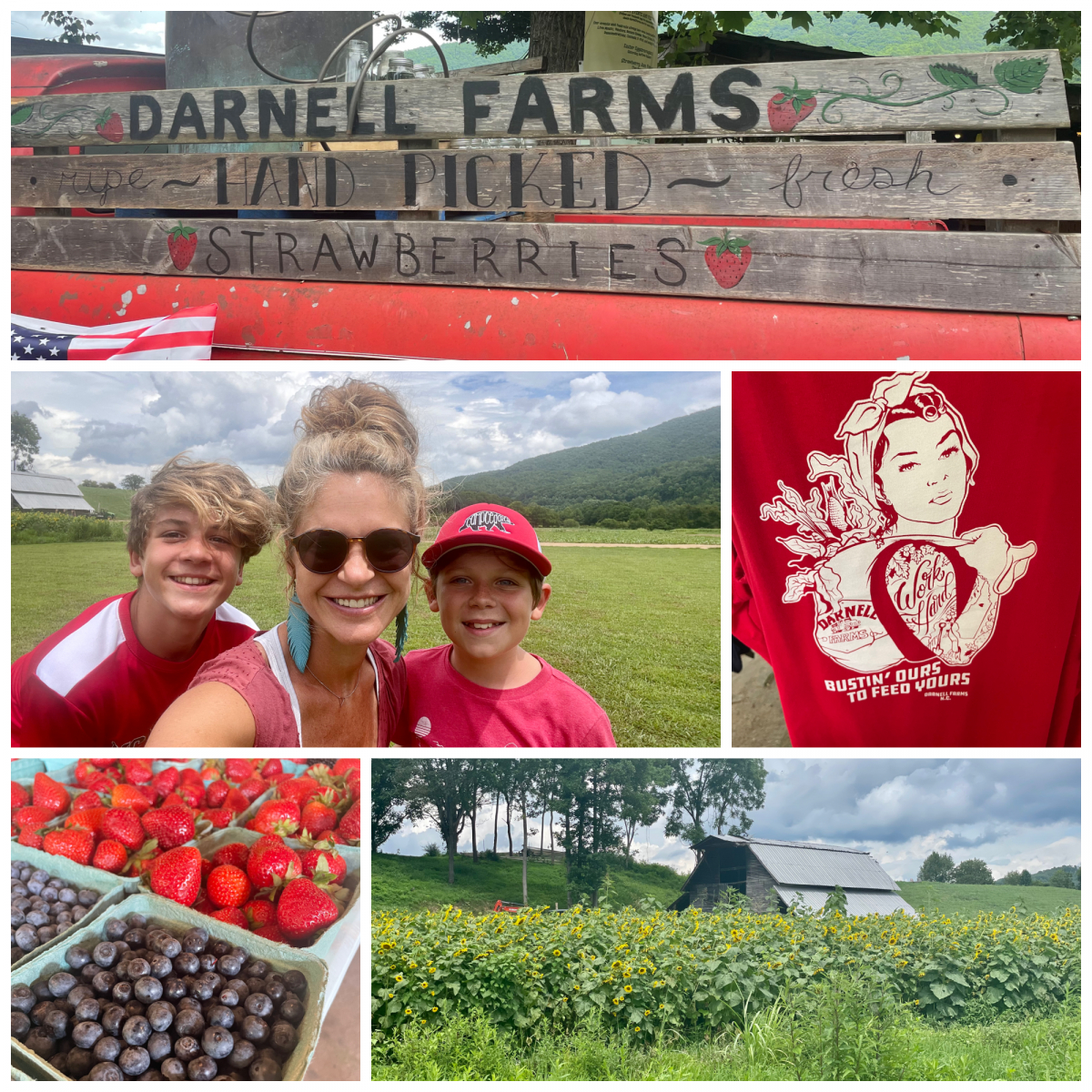 There are only a few more weeks of summer break. My two boys have been busy attending various camps and traveling to and fro, but when we're in town, I've been trying to explore this beautiful place we call home. Whether it's a trek to downtown Asheville to eat dumplings and look in gem stores or a drive out to Bryson City to explore Darnell Farms, we've been making the most of each day.
A couple of days ago, we went to Darnell Farm, a picturesque place nestled in a Smoky Mountain valley and on the banks of the Tuckasegee River. No matter which way you turn, natural beauty will greet you. It is an active, second-generation family farm that produces 100 acres of strawberries, pole beans, sweet corn, pumpkins, squash, a variety of tomatoes and more.
Even though it's past strawberry-picking season and before tomato-picking season, we still had a wonderful time. Walking along the river banks, we planned for a future trip when we would bring bathing suits and fishing poles. We swung on the swings and played on the old wooden see-saws, even I partook in the playground fun. We also shopped in the market and bought a slew of fresh produce. That night, I made an entire dinner with all of the vegetables, fruits and potatoes purchased at the farm. There is something extra special about a meal created with locally-grown produce. My older son also got one of their famous whipped drinks, while my younger son enjoyed a Cheerwine.
It was a beautiful day, and we've made plans to go back at various times throughout the year. Darnell Farms hosts several festivals, as well as special events and field trips. During the field trips they share information about farm life, methods used to raise crops and how to be good stewards of the earth. They discuss the history of the local lands including the ties to the Cherokee Nation which neighbors the farm.
If you live in the area or are visiting, support this farm and others like them. In this way, we support and nurture local and regional agriculture, which is so important to model for younger generations.