Rumble
Five Female Owned and Operated Businesses in Asheville, N.C.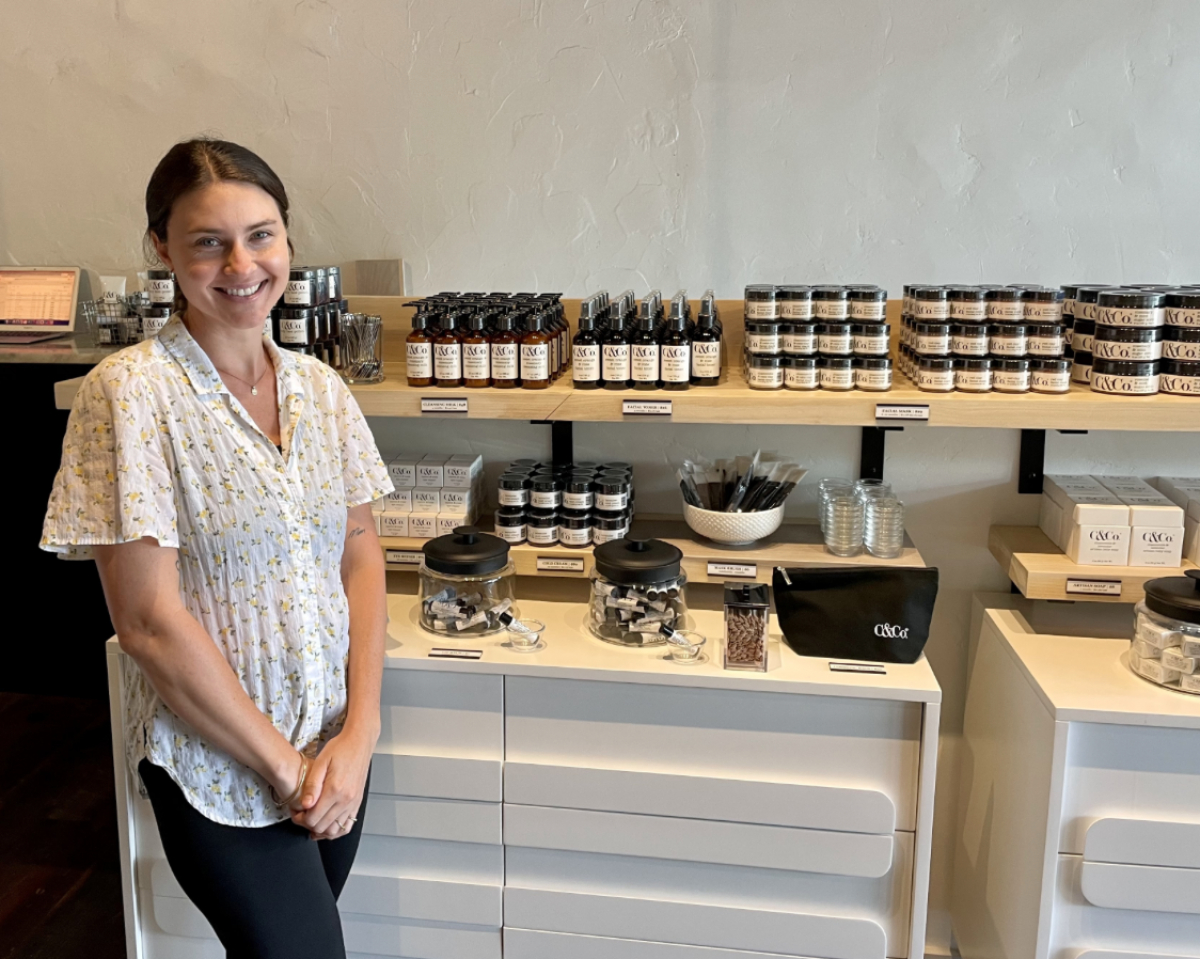 Women of all ages are opening and expanding small, medium and large businesses throughout Western North Carolina. Asheville, alone, is home to numerous successful female-owned businesses. While there are many on the list, the five highlighted in today's Rumble are some of my personal favorites.
C&Co. Handcrafted Skincare: I'm all about vegan-based, all natural skincare lines. My sister is an esthetician in DC and is routinely telling me that sunscreen, a healthy diet, hydration and high quality skincare are the best preventatives toward clean, healthy skin. C&Co is an Asheville-based skincare brand founded in 2012. They never use petrochemicals, phthalates, SLSs, synthetics, detergents, formaldehyde or fillers, and they source plant-derived ingredients from independent organic farms around the world. Their entire product line is searchable on EWG's Skin Deep Database with a toxicity score of 1-2. You can visit them online or at 34 Broadway St. in downtown Asheville.
The Med: The Med has been serving breakfast and lunch in the same downtown Asheville location for 50 years. When I was younger, it was called The Mediterranean. Though the name changed slightly and the world around it has evolved, this faithful establishment has never skipped a beat when it comes to serving delicious food. It opened in 1969 and was sold to the Apostolopoulos family in 1975 who owned it until 2018 when it was sold to a young and energized quartet of investors that included Samantha Kronberg, Chris Kronberg, Rachel Goodman and Eli Scott. This iconic diner, located at 57 College St, is the longest running restaurant in downtown Asheville.
The Music Lab: Piano Lab was created and founded by Kimberly Cann, concert pianist and former professor. Founded in 2010, the company has grown and expanded to four locations. With Asheville being an artistic hub, there are many budding musicians hungry for knowledgeable and engaging instructors. In 2019, Piano Lab became The Music Lab and expanded its offerings and programs. Their mission is, "To provide the best quality education for pianists and musicians in the WNC region and beyond. To ensure that ALL students, regardless of age, background or economic status are afforded the opportunities & benefits that a well-rounded music education can bring." As a parent, I know how valuable this type of business is to the growth and development of young musicians.
Franny's Farmacy: I met Franny last year when we interviewed her for a previous Rumble issue. Her energy is infectious and since meeting her, I've been intrigued with her business. Franny Tacy grew up in Nashville, TN, to a cattle-farming father and a mother who worked in banking. This is where Franny's passion for plant medicine and regenerative agriculture began. After working in pharmaceutical sales for 12 years, she became frustrated with what she calls the "unhealthcare system." In 2012, Franny bought uncultivated land in Leicester, North Carolina, creating Franny's Farm and from there her vision grew and the brand is now an ever-evolving cannabis industry offering an array of products at locations all along the east coast and through online sales.
Asheville Wellness Retreats & Tours: The tribe of women who own and run this company believe wellness comes in many forms. They offer yoga hikes, burlesque dancing classes, wine tastings, women's circles, Tarot reading, guided forest bathing, cacao ceremonies, cooking classes, and everything in between. They're also available to plan a multitude of events and celebrations. They say their greatest joy is crafting experiences that encourage people to connect with themselves, with others and with nature. Combined, these women have decades of experience in event planning, custom travel, retreat organizing, acupuncture, yoga instruction, massage and more. I'm a firm believer in healing through nature and within our own souls, but sometimes women need a little guidance and connection, which is exactly what this business offers.
Leave a comment
1

comment
Next time you run an article about women owned businesses, consider including Heather Stefanis, owner of BLU29, a fashion forward boutique located at 146 Church St. Her website is: http://www.blu29.com.

Wednesday, 07/20/2022